Welcome to the Protection and Defense Force Personnel Database.

Please enter your Username, Password, and authorization code.

...
...
...

Welcome, ERROR, enter personnel query.

Retrieving Service Record: Commissioner Cain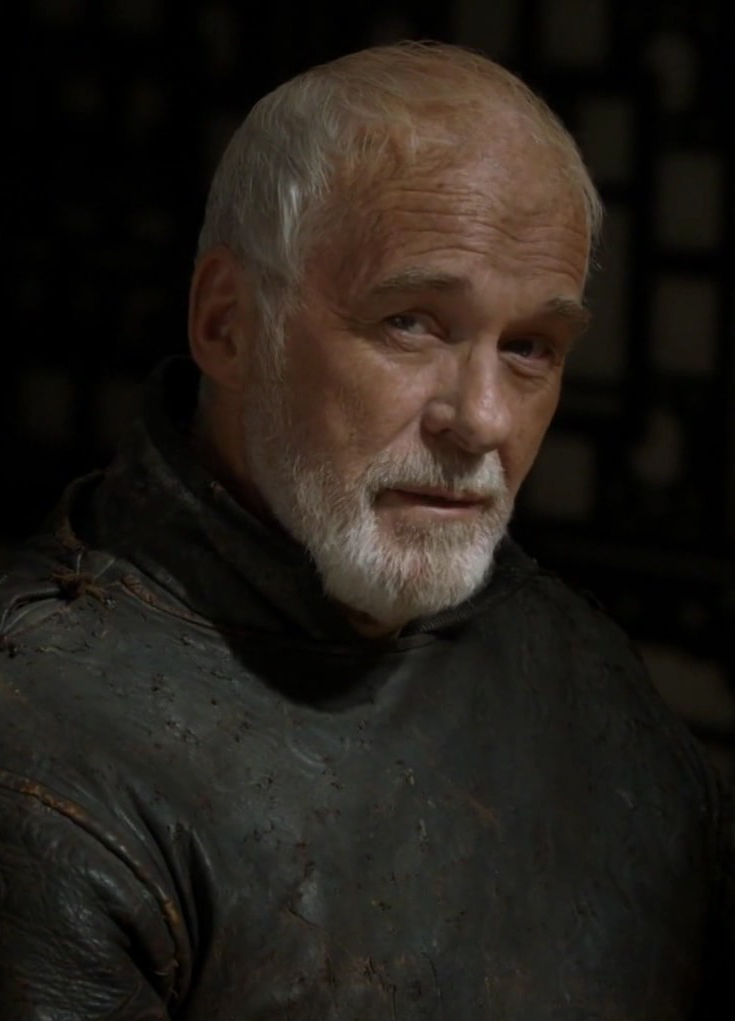 Commissioner Alexander Scott Cain
Age : 59
Gender: Male
Species: Dreven
PDF Position : Commissioner / Precinct R-177 Head of Operations
Physical Mutation Anomalies : Hyper Accelerated Healing Factor (Even for a Dreven), Redundant Internal Organs, Resilient to known Disease, Poison, and direct manipulation of mental processes. Maintains slight Above Average in comparison to average Dreven profiles in Strength, Agility, and Instinct.
Personality Analysis : Commissioner Cain is an honest man in a dishonest world. Commonly seen as the one man that everyone knows precisely where they stand with him. Law breakers will be punished as per the law, likewise, victims will be protected and justice executed to the fullest extent of the law. Natural Leader, especially among other sub species groups, though Purians under his command that take up the Black Coat Oath(See Reference A) tend to prove more loyal than any other. Highly Experienced and Patient, takes no needless gruff from other PDF officials, and often prefers to work with his own Black Coats than assigned auxiliaries and support personnel. As such, assignment to problem Precinct R-177 seen as a challenge, instead of punishment, as it gives him work to bring the territory within the Precinct up to Standards.
NOTE - As per -REDACTED-, underestimating the mental processes and knowledge of Commissioner Cain is highly ill advised. He has been noted as not appreciating the attempts of "Cunning backstabbing bullshit" from fellow PDF Officials.
Identifying Features : Numerous Scars across body to include
Left Arm Shrapnel Patterns
Numerous Laceration and Puncture Wounds Torso
Right Leg Burn Scar Tissue
Left Hand Mechanical Replacement
Rare Case of Well Known Dreven PDF Official
Often Wears Black Overcoat over semi formal wear in office, over combat gear during field operations in unfriendly precincts.
Clearance Level:
Level 13 City Clearance
Security Level Clearance
Known Qualifications:
41 Year PDF Veteran (Has Refused Retirement Suggestions By Superiors)
Weapons Quartermaster : Subtype Additional : PDF Riot and Combat Suppression
Close Quarters Drill Instruction : Full Qualification With Distinction
Physical Fitness : Outstanding
High Spatial Awareness
Complex And/Or Abstract Logic Comprehension
Cyber Security Qualified : Standard
Vehicle Operator : Full Qualification
Pursuit and Apprehension : Full Qualification with Distinction
Equipment Registered:
Standard Attire Outside Riot/Open Combat Response, Note Signature Black Coat
Personal Sidearm : Purchased and Fine Tuned with personal funds and time : Fails to Match Known Firearm Designs due to heavy augmentation : Has been confirmed able to punch through Armor and Metal
Kept in Patrol/Response Prowler : Drum Fed Double Barrel Shotgun : Six Shots Per Drum : Three Double Shots/Six Single Shots
PDF Response Prowler : Appears Standard, has modifications to suit Commissioners needs : Boasts increased communication suites and overall performance
Personal Data Terminal : Wrist Mounted, doubles as personal contact device, PDA, and other necessities that the Commissioner would require in field operations
History: Born to two pure blood Drevens...
...
...
File Corruption Detected.
Corruption and User Access Logged for Repair Scheduling.
User : ERROR : Please Contact PDF Information and Technology Services to Schedule Review And Repair of Records.
...
...
Session Terminated Successfully
Access Logs Erased
Revolution Protocol 'SafeGuard' In Effect, Cyber trail Erasure Complete.