Character Name: Takai Shukujo
Role:
meister
Gender:
Female
Appearance: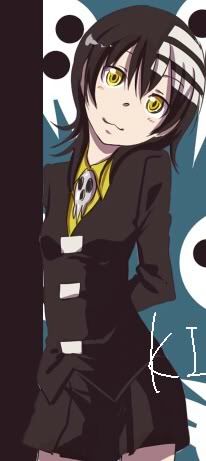 Looks almost exactly like kid except that she is a girl.
Age:
13
Personality:
HeTakai keeps pretty much to herself, and mostly opens up to those who are really, really close to her, family and best friends, which also means she is really trustworthy and loyal. she tends to be quiet and sometimes get embarrassed easily.
Likes:
(At least 4)
-Cooking
-Cleaning
-reading
-drawing
-rollerblading
Dislikes:
(At least 4)
-Bullies
-The color pink
-Messy houses
-Her mother
Quirks:
she is OCD about cleanliness.
Hobbies:
-Cleaning
-Listening to music
-Cooking
-Making friends.
Goal: Friends:
None yet