Character Name: Tanja Broom
Role:
Witch - Cat Motif/Glamour Magic
Gender:
Female
Appearance: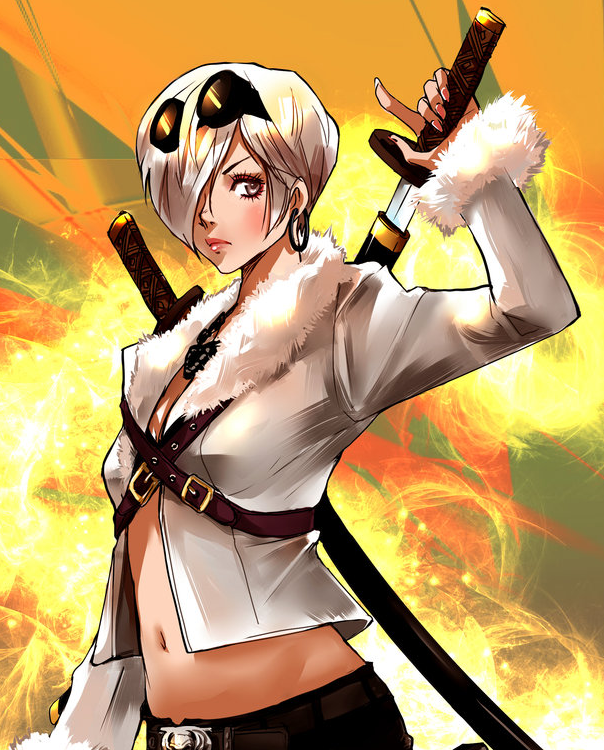 Tanja is a beautiful blond girl with yellow eyes that shimmer in the dark, she is tall for her age, nearly five and a half feet tall and well developed. She has a thin yet athletic frame, and curvy hips, giving her a pleasant and attractive appearance. Her skin is soft and nearly flawless, her lips sweet and smooth and her fingernails are always well manicured.
Age:
15
Personality:
Tanja is a traitor to witches, having betrayed her own kind in order to help out Lord Death and the Meisters, yet because of this she has a low opinion of herself as a bad person deserving punishment. Tanja is a kind hearted witch and will do her best to help those in need. She cares deeply about animals, particularly cats and has decided, despite her feline inclination, to become a vegetarian. She is also a very spiritual girl, enjoying meditation and religious discussion, though she doesn't care to push it on others.
Likes:
Friendship, Swords, Cats, Milk, Dolls, Playing Games, Heroes
Dislikes:
Liars, Tardiness, Theft, Cowards, Hatred
Quirks:
Tanja tends to get very emotional and is prone to crying, but she is also very open with affection.
Hobbies:
Tanja likes to meditate, practice her magic and her swordsmanship. Tanja also likes to play games, dress up dolls, go shopping and read books. On rainy days she likes to build model tanks and planes but she doesn't talk about it because she thinks that its a weird hobby to have.
Goal:
To be fully accepted despite her being a witch, and to escape from the witches that want to seek out vengeance against her for her betrayal.
Friends:
No one yet but she hopes to make many.