Four friends have decided to go vacation at the beautiful beaches of Miami, Florida. They've rented out a beach house on private beach for the whole summer. They pack everything they need for the vacation of a life time. One day after a day of surf and sun, a storm rolls in one night. Lightning flashes and thunder booms all night when the next day comes everything is calm and clears as nothing had happened.
Once again the four friends go out for fun in the sun when a small cove is revealed from the storm last night. They all explore the cove its dark and damp but its beautiful in a way. There's actually deep pools in the coves. Suddenly someone spots something in one of the pools. You all go investigate, but nothing seems to be there. Then they here a splash from a pool behind them and you see something shimmering like scales.
All of sudden a giant splash comes over you and your completely soaked. Then you hear some giggles. Now you and your friends know that you all are not alone. That's when you see a fish tail, a very huge fish tail. Perhaps a fish got stuck in the cove in the night when the storm rolled in from the night before. That's when you see a person in the pool of water then 3 more people in the other pools.
That's when you see the tail from a fish, but instead of it being a fish its attached to these people. You realized you just met some mermaids. They smile at you all because the mermaids and mermen are all friends just like your group. So they offer you a special bargain they want to learn from humans in return they'll grant you a single wish. How could you refuse such an offer? To have any wish of your dreams to come true.
Now is the time to teach your new friends about humans, but all mermaids and merman are beautiful. You may actually find yourself in love or maybe a new friend. Its up to you! For it's the love of the sea.
The house that was rented.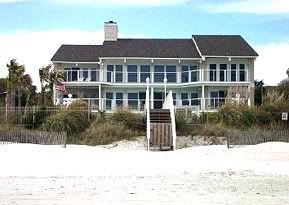 Mermaids and Merman can both swim very well under water due to there fish tail as well as the ability to breath both air and water.
Both Mermaids and Merman can walk on dry land if there tails are dried allowing them to turn the tail into legs. If they get there legs wet they'll instantly grow back the fish tail
Mermaids and Merman can grant wishes to humans if a human agrees to do a favor for a human. Only one wish to each human.
Mermaids and Merman can communicate with both fish and sea mammals.
As well as speak many human launguages depending on where the mermaid and merman have traveled.
Mermaids and Merman are mortal and can be killed like a regular human.
Mermaids and Merman can become human if they wish but if they choose so they won't be allowed to grant wishes and loose all abilities of being a mermaid or merman.
Mermaid 1:Taken by OldSkoolGirl
Mermaid 2: Taken by Yogitheambrangyl
Merman 1: Taken by Me.
Merman 2: Taken by Silverangle_Of_Light
Human Girl 1: Taken by NovaleeTehNinja
Human Girl 2: Taken by TwiliXdragon
Human Boy 1:Taken by BlackBeauty
Human Boy 2: Taken by Sora211211
Skeleton
Name:
Age:
Gender:
Human/Mermaid:
Apperance:
Personality:
Likes:
Dislikes:
History:
Please post daily
No godmodding
Keep it PG-13
Keep cussing to a minimum
Please reserve your character.
Be nice & have FUN!
Taking place in...
Arcs are bundles of posts that you can organize on your own. They're useful for telling a story that might span long periods of time or space.
There are no arcs in this roleplay.
There are no quests in this roleplay.
Here's the current leaderboard.
There are no groups in this roleplay!
Welcome home, Promethean. Here, you can manage your universe.
Arcs are bundles of posts from any location, allowing you to easily capture sub-plots which might be spread out across multiple locations.
You can create Quests with various rewards, encouraging your players to engage with specific plot lines.
Settings are the backdrop for the characters in your universe, giving meaning and context to their existence. By creating a number of well-written locations, you can organize your universe into areas and regions.
Navigation
While not required, locations can be organized onto a map. More information soon!
There are no groups in this roleplay!
By creating Collectibles, you can reward your players with unique items that accentuate their character sheets.
Once an Item has been created, it can be spawned in the IC using /spawn Item Name (case-sensitive, as usual) — this can be followed with /take Item Name to retrieve the item into the current character's inventory.
Give your Universe life by adding a Mob, which are auto-replenishing NPCs your players can interact with. Useful for some quick hack-and-slash fun!
Mobs can be automated spawns, like rats and bats, or full-on NPCs complete with conversation menus. Use them to enhance your player experience!
Current Mobs
No mobs have been created yet.
Locations where Mobs and Items might appear.
You can schedule events for your players to create notifications and schedule times for everyone to plan around.
Add and remove other people from your Universe.
Orphanage
By marking a character as abandoned, you can offer them to your players as pre-made character sheets.
"I'll go with you guys, but please don't expect me to swim..."
0 sightings
Trayton
played by SilverAngelWings
G'Day
The Forge
Use your INK to craft new artifacts in For the Love of the Sea. Once created, Items cannot be changed, but they can be bought and sold in the marketplace.
Notable Items
No items have been created yet!
The Market
Buy, sell, and even craft your own items in this universe.
Market Data

Market conditions are unknown. Use caution when trading.

Quick Buy (Items Most Recently Listed for Sale)
None
Discussions
Most recent OOC posts in For the Love of the Sea