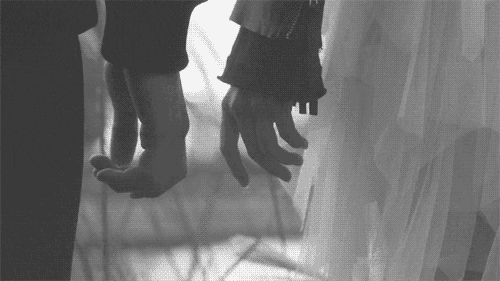 Love is patient, love is kind.
Love conquers all.
All you need is love.
Love lifts you up where you belong
For some, love comes easy. It can be a fairytale come true. Everyone wants that, right? When you meet the right person, you just...
know
. Things can get tough but if the love is true, nothing can stand in your way. It will be perfect and wonderful and nothing can take it away. At least...that's what you hope...
However, there is a darker side to love:
Love hurts.
Love is a battlefield.
Love is a lie.
Love is blind.
For these couples, every day is a struggle for their love. They think they've found their soulmates, but everyone tells them they're wrong. They all have secrets, they all have scandals that can only be hidden for so long. Once they come to light, it could make or break them.
Adam and Eve couldn't resist the forbidden fruit...and neither can we.
Couple 1
Freshman year she walked into his class and everything changed. A teacher, nearly twice her age, yet he felt something stir in him he had never felt before. They've hid their relationship for years, only ever kissing and holding hands. Nearly 18, she hopes all will be well, but he has never truly lost his paranoia that someone will find out, and rumors are beginning to surface...
||
Name:
Sophia James||
Age:
17||
Role:
The Student||
FC:
Lily Collins||
PORTRAYED BY RPGNERDETTE
||
||
Name:
Oscar Everett||
Age:
31||
Role:
The Teacher||
FC:
James Norton||
PORTRAYED BY SCARLET LOUP
||
Couple 2
These two boys have been friends for many years. One night at a party, one of them got drunk the two kissed and opened their eyes to their true feelings. One boy is openly gay and has been for a few years, but the other comes from a family that doesn't support gay rights or marriage. Since that night, they have been wresting with their feelings. Was it just a drunken kiss? Or something more?
||
Name:
Chase Matthews||
Age:
17||
Role:
The Open Boy||
FC:
Thomas Dekker||
PORTRAYED BY DARKIE
||
||
Name:
Adam Sinclair||
Age:
17||
Role:
The Best Friend||
FC:
Dylan O'Brian||
PORTRAYED BY BARTHOLOMEW FINCH
||
Couple 3
They have been together since the 7th grade and are considered the "Perfect Couple". However, one night they decided to take their relationship to the next level and spent the night together. Little did they know this one night would change both of their lives. A few weeks later, she found out she was pregnant. Coming from an extremely religious family, she refuses to terminate the pregnancy. He vowed to stay with her and help her, but she can only hide it from her family for so long...
||
Name:
|Faye Abernathy|
Age:
17||
Role:
The Pregnant Teen||
FC:
Skylar Samuels||
PORTRAYED BY SORELLA
||
||
Name:
Seth Coleman||
Age: 18
||
Role:
The Perfect Boyfriend||
FC:
Ansel Elgort||
PORTRAYED BY TUSHO KA
||
Couple 4
They come from opposite ends of the social ladder. He hits the books, plays video games, and is about the biggest geek in school. She is the head cheerleader, the leader of the popular crowd, and the most popular girl in school. The two met at a football game when they crashed into each other under the bleachers. Since then, they have kept their relationship a secret. However, rumors spread fast, and if the word gets out, it could mean her reign as Queen Bee will be terminated. Her popularity means the world to her; but does he mean more?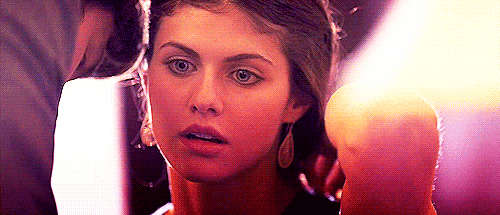 ||
Name:
Quinn Daddario||
Age:
18||
Role:
The Queen Bee||
FC:
Alexandra Daddario||
PORTRAYED BY UNIQUEST
||
||
Name:
Sam August||
Age:
17||
Role:
The Geek||
FC:
Nat Wolff||
PORTRAYED BY DAPPERDAVID
||
Couple 5
She is the perfect daughter. He is about the opposite as one can get from perfect; a regular at parties, into drugs and drinking, skipping school, and minor crimes. Yet, she has fallen completely head-over-heels for him. Normally, she would be just another notch in his belt, but there's just something about her that keeps him coming back and even wanting to change. But his bad-boy ways are beckoning him and he can only avoid it for so long. It's only a matter of time before he snaps and takes her down with him.
||
Name:
Isabella Lovegood||
Age:
17||
Role:
The Perfect Daughter||
FC:
Chloe Grace Moretz||
PORTRAYED BY BUBBLY BRUNETTE
||
||
Name:
Matthias Riley||
Age:
18||
Role:
The Bad Boy||
FC:
Evan Peters||
PORTRAYED BY WILEY
||
Couple 6
He is used to getting everything and anything he wants. He was popular when he was in school, he was always the center of attention, and he always got the girl. Then she arrived. The new teacher at school. A teacher himself, he was smitten; she was the most beautiful woman he had ever seen...aside from his wife of course. Then again, who needs to know about that. The two quickly fell in love and began a secret relationship. Neither she nor his wife know of his treachery, but that can only last for so long. Eventually word will get out...or maybe he can have his cake and eat it too...
||
Name:
Emma Clarke||
Age:
28||
Role:
The Unknowing Mistress||
FC:
Zooey Deschanel||
PORTRAYED BY BLACKSWANXX
||
||
Name:
Dave Rockler||
Age:
30||
Role:
The Married Man||
FC:
Chris Pine||
PORTRAYED BY TUSHO KA
||
Couple 7
Her parents got divorced when she was young, so she doesn't remember her dad.
Her
mom passed away 10 years ago. The two were joined as a family when their parents got married. They've been step-sisters for almost 5 years, but suddenly things began to change. A friendship evolved into something more and now they are fighting their emotions for not only a sister, but a girl. What will their friends say? What will their
parents
say? No one needs to know, right?
||
Name:
Cassidy Banks||
Age:
18||
Role:
The Pretty Sister||
FC:
Zendaya||
PLAYED BY SHUDDERFOX-
||
||
Name:
Evelyn Madenford||
Age:
18||
Role:
The Punk Sister||
FC:
Allison Scagliotti||
PORTRAYED BY IMAVERONICA
||
Other
A friend to all, he is the one everyone can go to lean on. Being single himself, he can't really relate to the aspect of how the couples feel personally, but he will do his best to be the ear to listen and be the one to help those in need. It definitely isn't an easy job, being the keeper of peace, but someone has to do it and he is more than willing to be the angel everyone needs.
||
Name:
||
Age:
||
Role:
The Guardian Angel||
FC:
Tyler Posey||
RESERVED
||
Name:
Age:
Gender:
Role:
Appearance:
Personality:
History:
Likes:
Dislikes:
Other:
~No Godmodding
~Please be committed
~Literacy Please
~If you want to change an FC, run it by me first
~Romance is fine, but fade to black if it goes too far.
~Message me with questions
~Have fun!
14 posts here • Page 1 of 1
14 posts here • Page 1 of 1
Arcs are bundles of posts that you can organize on your own. They're useful for telling a story that might span long periods of time or space.
There are no arcs in this roleplay.
There are no quests in this roleplay.
Here's the current leaderboard.
There are no groups in this roleplay!
Welcome home, Promethean. Here, you can manage your universe.
Arcs are bundles of posts from any location, allowing you to easily capture sub-plots which might be spread out across multiple locations.
You can create Quests with various rewards, encouraging your players to engage with specific plot lines.
Settings are the backdrop for the characters in your universe, giving meaning and context to their existence. By creating a number of well-written locations, you can organize your universe into areas and regions.
Navigation
While not required, locations can be organized onto a map. More information soon!
There are no groups in this roleplay!
By creating Collectibles, you can reward your players with unique items that accentuate their character sheets.
Once an Item has been created, it can be spawned in the IC using /spawn Item Name (case-sensitive, as usual) — this can be followed with /take Item Name to retrieve the item into the current character's inventory.
Give your Universe life by adding a Mob, which are auto-replenishing NPCs your players can interact with. Useful for some quick hack-and-slash fun!
Mobs can be automated spawns, like rats and bats, or full-on NPCs complete with conversation menus. Use them to enhance your player experience!
Current Mobs
No mobs have been created yet.
Locations where Mobs and Items might appear.
You can schedule events for your players to create notifications and schedule times for everyone to plan around.
Add and remove other people from your Universe.
Orphanage
By marking a character as abandoned, you can offer them to your players as pre-made character sheets.
The Unknowing Mistress
The Teacher
The Forge
Use your INK to craft new artifacts in Forbidden Fruits: A Love Story. Once created, Items cannot be changed, but they can be bought and sold in the marketplace.
Notable Items
No items have been created yet!
The Market
Buy, sell, and even craft your own items in this universe.
Market Data

Market conditions are unknown. Use caution when trading.

Quick Buy (Items Most Recently Listed for Sale)
None
The High School
Discussions
Topics

Replies
Views

Last post
Most recent OOC posts in Forbidden Fruits: A Love Story
There have been no posts in the OOC topic for this roleplay!