---
---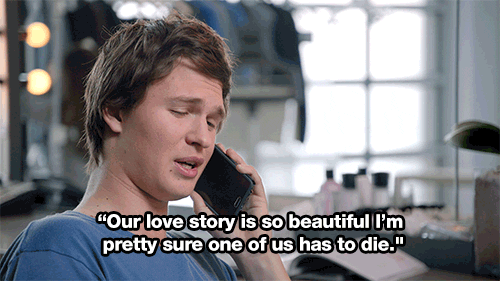 Full name
Seth Henry Coleman

Age
18

Gender
Male

Role
The perfect boyfriend
---
---
Appearance
As far as measurements Seth has recently shot up to 5'12". Not bad for someone who until recently was the smallest in the class. Thank goodness for teenage growth spurts. He is of average weight, maybe even a bit on the thin side. To start with his most recognizable feature, its his smile. It is not so much special as it is just always there.
His hair is brown and pretty much leads its own life. Trying to fix it you have more chance of loosing your comb than actually fix anything. The only times that it really is properly done is when he is invited by Faye's family to visit church. Which usually was only accomplished by his mothers perseverance. Seth's eyes are quite small and blue of color.
His clothing style is usually simple and comfortable. T-shirts, jeans and the occasional hoody are his favourites. He prefers everything short=sleeved and he when he does wear something long sleeved he tends to roll them up. He does own Sunday clothes, but prefers to keep them in the cupboard.

Personality
The first thing you have to know is that Seth is quite the clumsy guy. He drops everything and bumps into stuff regularly, Murphy's Law is his constant companion. He is usually easily forgiven after smiling and laughing and fumbling an apology. He is quick witted and has an answer for everything, although his shyness will keep him from saying things out loud. Only the people close to him know his real intelligence, most others will compare him to his nickname, Goofy.
Seth is extremely positive and almost never sees the negative side of things. He is loyal to his friends, and extremely loyal to his girlfriend, together since 7th grade and still going strong. His own family is not very religious, mostly going church at Christmas only. Seth does not judge people on their believes, as long as he is not being judged on it either. Although one of the friendliest guys you'll ever meet, he will defend Faye's religion if he feels it's needed.
He enjoys activities outside of school. Mostly he's into chasing his career path as a journalist. He joined the school news paper a few years ago and is the current editor of 'Real Magnolia's'. Although he hasn't told Faye, his first reaction to the news was excitement, more than fear or worry. Not only did he get someone pregnant on his first try (that must be some sort of record), he also got to be a dad to this little kid. He knows it is Faye's decision, and he will stand with her, but he hopes she will not terminate the pregnancy.
---
---
History
Seth is the product of Pete and Betty Coleman. He's their only child, since they were not able to get any more kids after Seth. Although sometimes feeling guilty about that, his parents did have the most awesome kid out there, so... winning. Even though he was an only child, he was not spoiled rotten. The reason was simply that there wasn't a lot of money for it. His father was an electrician and with the economic crisis was laid off more than once.
His mother tried to do some extra work a cleaning lady. She had been doing it for years and has a different address for every day of the week to clean. Most of the evenings were filled with playing board- and card games. The only TV Seth watched was during the weekend, during the week his father would be watching sports. Something Seth was never really in to.
In 7th grade he was in the same class as Faye and they clicked quite instantly. They have been together ever since and they would spend a lot of time at each others houses. Being at Faye's house was always a bit tense as he had the feeling he was walking on eggshells with her father around. Seth did put an active interest into Faye's religion and he convinced his parents to also pray before dinner as he thought it would be nicer if Faye would come over.
Together Seth and Faye would learn about different religion when they were in high school. Although Seth didn't feel attached to one of them, all of the religions had some ideas that he really liked. Although they were not allowed to sleep over, Faye would be at Seth's house many a times and definitely not always supervised. They tried more and more stuff together and Faye became pregnant.
When Faye told Seth he was surprised to say the least. But aside from that he was happy too. He knew some of the problems coming their way, but he could also see happiness and a kid being loved by both parents, just like he was. Same as Faye he has not yet told his parents. Although not as strict, he is still pretty sure his dad would bet the crap out of him. And if not his own dad, maybe Faye's...
---
---
Likes
|| Playing games || Writing || Faye || Sleeping in || Grapes || Milkshakes || Going to the movies || His mom's Mac'n'Cheese || School || Chasing big stories for the school paper || Basketball || Dogs ||

Dislikes
|| Snow and Ice || Sudden movement animals (e.g. mice, crocodiles, snakes) || Being clumsy || Wearing coats || Secrecy || Tea || Ignorant people || Cafeteria food || formal shoes || Cherries ||

Other
Face Claim: Ansel Elgort
Roleplayer: Tusho Ka
Hex code: 18D81E
---
---