---
---
[/center]
---
---
Age: 17
Gender: Female
Role: The Perfect Daughter
Appearance: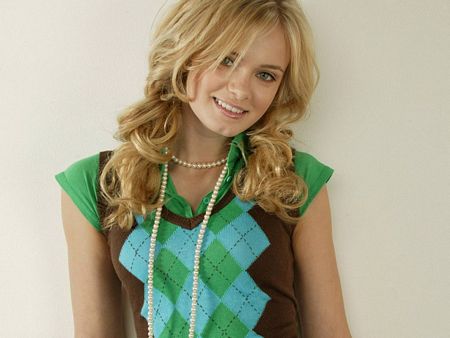 Pretty curly blonde hair that hits just below her shoulders, hazel eyes, and perfect skin. At 5 feet 2 inches, she's short. She only weighs about 100 lbs, but she's toned and usually tan-ish from working in her mothers garden.
Personality: She's a goody two shoes. Straight A's, by the books, never drinks, never smokes...she helps her mom with their garden, she loves to work with little kids...She's pretty much the perfect daughter!
History: She grew up an only child, but she's always worked for everything she has. Her father is a minister at the local Baptist church, and her mother is a stay at home mom. She can often be found in knee length skirts with her hair loosely curled and her make up done soft and light. She was raised to let her natural beauty shine through, and as a Baptist, she doesn't wear any pants.
Likes:
-Her Mother
-Her Father
-Helping People
-Reading
Dislikes:
-Rude, narrow minded people
-Shakespeare
-Poetry
-The color Orange
Other: Jane is allergic to peanuts, and oddly enough her favorite thing to eat is peanut butter!