"Emotionless people are not emotionless from the beginning...they are just disappointed and hurt very strongly by the ones they love."
---
Role:

Earl of Briar and the father of both Queens
Gender:

Male
Age:

Fifty
Nicknames:

Henry's youth brought about nicknames such as Harry and Hal, but they are hardly used at all now, for he is a man of authority and comes off as very stoical now. Given his title, he is referred to in conversation as Lord Stanford.
House:

House Stanford, and he sides with the Rayleigh cause.
---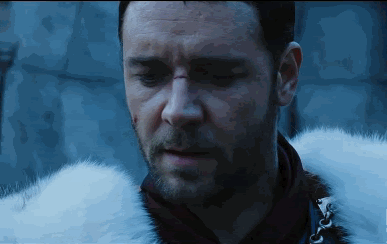 Height:

Five feet, nine inches
Build:

Henry Stanford was once one of the strongest men in Seabel. In his youth, he was built very strongly with generous muscle. Today, he still retains his old, strong and robust appearance, but he is slightly not as muscular as he once was.
Hair Color:

His hair, once dark brown is now graying due not only to his age, but also to the stress that he has had placed on him over the past few years. Not only has he lost two children, but he has truly entered Charles's court and helps the monarch.
Eye Color:

He has dark green eyes similar to an emerald color.
Scars?:

Henry Stanford has his fair share of scars, if not more than the average man. He was always more of a fist fighter or a sword fighter and so he constantly sported bruises and scraps, cuts and scabs in his teenage years and early adulthood.
Brief Written Description:

Upon first glance, Henry Stanford is seen as an intimidating man, built well and very robustly. Of course, who wouldn't assume this? He stands at a tall 5'10" (or, tall for the time period) and has retained his thick, solid build throughout his teenage years and even into his fifties, where he is now. Compared to his youth, he has lost muscle mass, of course, for he is not constantly out in the courtyards practicing his swordsmanship. His dark brown hair, which his son George inherited, has grayed over the years with the increased stress of losing not only his daughter, but also his heir. His hardened spirit has added numerous creases to his face, adding age to his appearance and weariness to his eyes. Such assumptions should not be taken as the truth, though, for Henry Stanford's emerald eyes will still flash with rage when he is angered or his family is threatened. He sports numerous scars, too, and it isn't common for him to be seen limping subtly from his old, sustained injuries. Still, he can fight extremely well and makes a valuable ally in combat.
---
Skills:
Since his youth, Henry Stanford has always been an expert swordsman. His ability has even managed to rival that of Charles Rayleigh at points, which, in turn, usually angers the young king.
Along with his swordsmanship, he is also very strong and, despite his aging, is able to fight like a man in his mid or late thirties, due to an active youth which has left him quite healthy overall.
Though not as skilled as the King himself, Henry is a well-taught, successful strategist. His political insight makes him a valuable member of Charles's court.
He tends to grow angry in a way that convinces and stays frighteningly calm with a low tone, something Harriet appears to have picked up.
Though not as much anymore with his unwillingness to speak much to most people, Henry is (or, rather, was) very charismatic. He was known for his jokes and laughter, but also for sweet talking others to join his "side".
Quirks:
He's usually frowning, or his brow is creased in worry.
When alone, he looks like he is unfocused. Usually, he is thinking about his children.
Sometimes, he'll walk with pain or a slight limp. This is usually just psychosomatic, though, brought on by high stress levels.
Tends to fiddle with any weapons he has on or near him as if he doesn't trust anybody, which he really doesn't. The exception is his family.
Likes:
Swordfighting
Sparring
Family
His children
His wife
Quiet, peace
Being correct, especially against Charles for, despite his love for the man, he enjoys showing the younger man he isn't always right
His opinion being considered
Hunting, sports
Dislikes:
Horseback riding
Being alone too long
Large numbers of people
Being asked questions regarding his alliance (Rayleigh vs. Lancaster)
Loud noises
Inflated egos
Those who threaten his family
Fears:
Being accused of treason for missing his children who fled North with James Lancaster
Losing his wife or any of his children
He's actually very afraid of riding horse back, after a bad fall a year or so back.
Written Description:

There is nothing worse than to watch ones family fall to pieces. To Henry Stanford, his life has fallen to bits. There is only so much one man can face in his lifetime and he has almost faced it all. Many will tell you that Henry was always a lively man, full of spirit and willing to chat and hunt and do everything a man his age and status would. He's a family man, one who would put his life on the line to protect those closest to him. And yet, he's a broken man, shattered the bits by the rift that splits his family into two halves. When his daughter and son left after the Rayleigh success, he was devastated. For weeks, he was inconsolable and no one would see him in said time period except his wife.

In a way, he felt betrayed and used. What had he done wrong? He had given everything for his children, and yet they still ran off North with his "son-in-law's" family. By the time he finally rejoined the court, Henry had become a new man. Gone was the lively gaze, his jokes, his laughter. Now, he is nothing more than an empty shell of his former self who, though still passionate about politics, seems to wander with a bit of a vacant expression at times, no doubt worrying over his "disowned children". Despite this though, he loves them both dearly, as he loves Harriet and George. Unlike his wife, though, he dares not write them and be accused of treason. He would like to forget about his ties to Eleanor and Jon, but he simply can not for a parent's love is eternal and breaks all barriers, literal and figurative.
---
Family:


Annabelle Stanford || Wife
Jon Stanford || "Disowned" Son
George Stanford || Son

Harriet Rayleigh || Daughter
Charles Rayleigh || Son-in-Law
Lizzie Rayleigh || Granddaughter (deceased)
Cecily Rayleigh || Granddaughter

Eleanor Lancaster || "Disowned" Daughter
James Lancaster || Son-in-Law
Theme Song:
My Little Girl || Tim McGraw
Gotta hold on easy as I let you go
Gonna tell you how much I love you
Though you think you already know

I remember I thought you looked like an angel
Wrapped in pink, so soft and warm
You've had me wrapped around your finger
Since the day you were born

You beautiful baby from the outside in
Chase your dreams but always know the road
That'll lead you home again
Go on, take on this whole world
But to me you know you'll always be, my little girl

When you were in trouble that crooked little smile
Could melt my heart of stone
Now look at you, I've turned around
And you've almost grown

Sometimes you're asleep I whisper 'I love you'
In the moonlight at your door
As I walk away, I hear you say
"Daddy, love you more"

You beautiful baby from the outside in
Chase your dreams but always know the road
That'll lead you home again
Go on, take on this whole world
But to me you know you'll always be, my little girl

Someday, some boy will come
And ask me for your hand
But I won't say yes to him unless I know
He's the half that makes you whole

He has a poet's soul, and the heart of a man's man
I know he'll say that he's in love
But between you and me
He won't be good enough

You beautiful baby from the outside in
Chase your dreams but always know the road
That'll lead you home again
Go on, take on this whole world
But to me you know you'll always be, my little girl
---