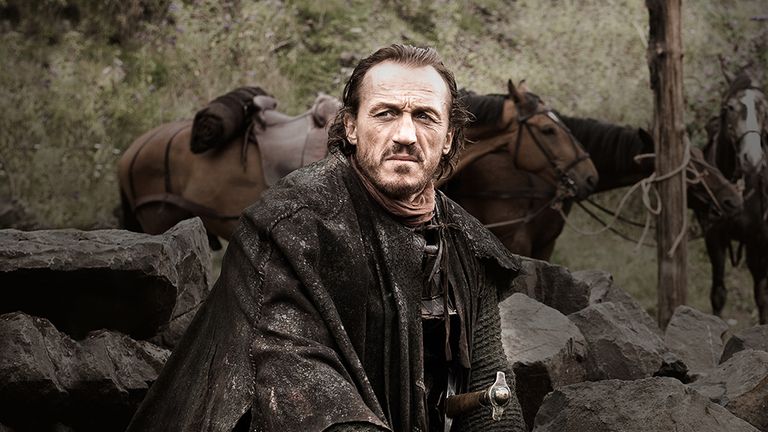 Greed, a greater impact than giving,
sure you can give everything away.
But someone may be lying,
greed and giving will always stay.

Greed, it may steal everything you just gave,
greed for power will and has to start the worst war.
The guilt will last until the grave,
because it isn't very far.

Greed will cause problems,
but we will live through them.
These are our emblems,
that will grow in our hearts, from a seed to a stem.
- Dang Xiong
---
Role: Mercenary captain.
Gender: Male
Age: 37
Nicknames: Captain. Some also call him Lord Blackrain sarcastically.
---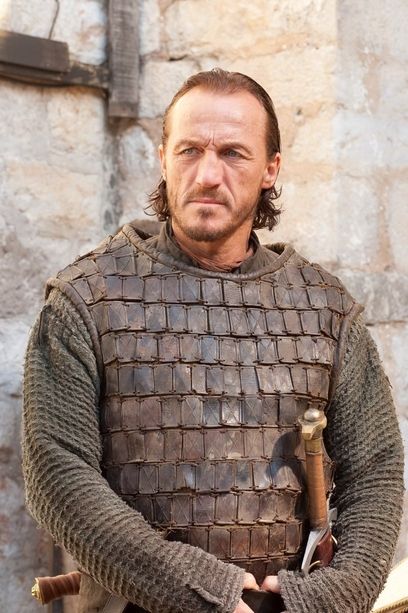 Height: 5ft 9in.
Weight: 153 lbs.
Build: Toned and slender.
Hair Colour: Black.
Eye Colour: Blue.
Scars?: Merek has scars beyond counting, each given to him by a hard fought battle. Although his torso has by far the most, each a testament to a close call or lucky shot from an enemy, his face has the most noticeable scars. His nose has visibily been broken on several occasions and he has a distinct scar on the left side of his mouth.
Brief written description: Merek's most noticeable feature by far are his cold eyes. Coloured a light blue like ice, with a penetrating gaze that gives the feeling there are no secrets that can hide when confronted by it. He is of average height and plain features, betraying his common birth. Not many women would consider him a handsome man in a princely manner, but he does carry a certain charm about him, though it is a most certain dangerous charm. One glance makes it clear he is a dangerous man and one of action, his body is toned by years of training and then by years of combat, something his scars also prove testament as well. Although it is rarely seen, many of his teeth have been chipped or damaged in some way. He is also rarely seen without a sword or some other form of weapon at hand. He keeps his beard and hair mostly unshaven and unkempt, respectively. In all, there is little to suggest the man might be more than a common mercenary.
Clothing preference: Merek disdains the fashion styles of nobles and high-born, preferring to dress in more simplistic and functional clothing. Unless it is absolutely necessary that he doesn't, he can be found wearing at least some form of armour, whether that armour be leather, chain or plate. Overall, he is a highly unimaginative man when it comes to clothing, preferring to wear simple clothing in simple colours and shying away from anything that could be considered flashy or fashionable. He also has a strong dislike for jewellery and never wears any.
---
Skills: + Master Swordsman. Merek is a skilled sword fighter, if not a renowned one. His skill with a sword has won him many a battle and saved his life more than once.
+ Skilled Fighter. Although the sword is Merek's preferred weapon, he is skilled with many other forms of weaponry. Maces, bludgeons, knives, axes and the bow and arrow all fall within the list of weapons Merek is proficient with.
+ Experienced Fighter. Merek is a veteran of many battles and has developed a good feel for them. He doesn't crack when faced with the horrors of battle or war and knows when to duck and when to weave.
+ One of the men. Merek, not of noble birth, is well known for being on very good terms with the men under his command. In fact, it is no secret he prefers the company of soldiers, commoners and fighting men over that of nobles and other men and women of wealth.
+ Skilled Leader. Although few would call him a strategic mastermind, or a great leader of men, Merek is skilled in motivating and leading his men. He knows what orders to give and when to give them and does not easily lose his head in the heat of the moment.
+ Cunning. Although he is not uniquely intelligent, Merek does have a natural deceptiveness and a real talent for changing a situation to his benefit.
Quirks: + Merek is known for rolling a foreign coin between his fingers when he is thinking.
+ When faced with a difficult decision, Merek is known to grind his teeth intensely. His molars have since been ground down to almost flat surfaces.
+ Whenever he gets paid, Merek has the habit of biting on the coins to ensure they are real.
Likes: + Soldiers.
+ Gold.
+ Lots of gold.
+ Dogs.
+ Fighting.
+ Drinking.
+ Whoring.
+ War.
+ Archery.
+ Sword fighting.
+ Politics.
Dislikes: + Horses.
+ Cats.
+ The sea.
+ Children.
+ Nobles.
+ Politicians.
Fears: + Death.
+ Not getting paid.
+ Finding someone tougher than he is.
Written description: Few would consider Merek a decent man and none would ever consider him a man of noble character. And he likes it fine that way. He cares little for the posh posturing of nobles and knights, preferring to stick a more simpler way of carrying himself. He is crass, rude and generally pleasant company for anyone not a noble. He is truly a man more suited for the taverns than he is for the court of a king. He enjoys crude jokes, beer and women, preferably in excess whenever possible. He behaves this way even when he is in the presence of those who are his betters by virtue of birth. He cares nothing for what others think of him and if they wish to procure his services, they'll have to put up with him crudeness and all.

As one might expect from the captain of a mercenary company, he is a hard man, well used to combat, fighting and killing. He doesn't shy away from any of those and in some cases even welcomes it. As one might also expect he is almost exclusively motivated by gold. Things such as loyalties, blood or even decency are second when it comes to gold. This has given him the reputation as being a remarkably greedy individual. However, as no one will hire a untrustworthy mercenary, he has made tremendous efforts to be seen as reliable as well. Something which has only partially succeeded.

His reputation of being skilled with weaponry and especially the sword often precede him. And few would contest the claim that he is likely one of the finest swordsmen in the kingdom of Saebel. It is a reputation he has earned on the field of battle, something which he is quick to remind others off. He despises what he calls "practice-yard soldiers" and has a strong disdain for those who call themselves soldier or warrior but have never seen the field of battle. This personality trait goes deeper, however. For the most part he considers any man who has never seen combat to be weak and even those who have seen combat are not yet free of his ire. For to be a true man a man must have looked another man in the eye and then kill that man. Although he would contest the notion, he looks quite favourably on combat, war and killing in general. Overall he is a hard man, who has seen enough killing, and done plenty of it himself, to be desensitised to the entire ordeal.
---
Relationship Status: None.
Family: None. But likely has more than a few bastards running around here and there.
---
Secret Word: This is war.