Fostering the Supernatural
Welcome to the house. You are either adopted by the Calcorn family, or one of the Calcorn family. Mr. and Mrs. Calcorn own the house you see above, and got into the habit of adopting "special" children. Children with unique circumstances. In essence, Werewolves, Vampires, Wizards, Psychics, Mer-People. You know, the kinds of children that are hunted by a group of humans called "Hunters".
A Hunter's blood is poison to supernatural races, and will kill them slowly if not treated properly. To treat the poison properly, you have to apply pressure to the wound, administer a herb called "Veilflower", which is actually a mushroom, and you have to keep them as cold as possible no matter what. The colder you are, the better chances you have at survival. Because the mushroom alone wont work.
To give some examples, just putting an ice pack on the wound alone wont work. However, making them stand outside, on a hill, in the middle of the night would work in the winter or fall, but if its summer or spring, they would almost certainly have to be naked or at least in their underwear, and they would need to be soaking wet. Keeping them in a large cooler filled with water and ice would also work. Also being in a snow mount would be enough provided you weren't wearing snow gear.
It is a lot easier to treat during the winter then the summer.
Anyways, Mr. and Mrs. Calcorn seem immune to magic, psychic abilities, and Werewolf/Vampire bites.
Now here are some species information!
Vampires:
Often referred to as "Creatures of the Night", they are perfectly capable of walking in daytime. They are weaker at day though, only capable at going half their speed and have the strength of a normal human. At night, they are significantly faster, and have a slightly above average strength. They are constantly able to pass themselves off as human as well.
When they drink blood, they are immune to the negative effects of daytime, and even get some boosts to strength. They do have a heartbeat, and are capable of being killed like any normal human, albiet its a bit harder.
Werewolves:
Men capable of turning into giant Wolf Life beats, Werewolves are known for their strength. In their human forms, Werewolves are still stronger then Vampires, but not as fast. However, in their beast form, they are faster and stronger then werewolves, though they no longer look human obviously and cant blend in. A werewolf's transformation is physical, not magical, and therefore any clothes they are wearing will be ripped to shreds, except perhaps an open jacket if its large enough. Werewolves therefore tend to be experts at changing quickly, some known to be capable of changing in and out of clothes in under 20 seconds.
A werewolf must turn on the night of, before, and after the Full Moon. Additionally, werewolves are capable of regenerating injuries if their stomach is full.
Wizards/Witches:
Humans with magic, they are a powerful sort, but lack any physical adaptations. They are capable of several different types of magic: Attack Magic, Enchanting, Summoning, Curses, and Illusions. All magic takes energy though, and the more energy you have, the better. Attack Magic was limited to Fire Spells, Lightning Spells, and Nature Spells. The first two are simple and easy, but the last one completely depended on the environment around you.
Psychics:
Another variant of human, they are capable of communicating with others via their minds, and even moving objects via telekinesis. They can not move objects that are going incredibly fast however, or are too heavy. Additionally, moving living objects can also be quite tiresome. Some psychics can even get glimpses into the future, though it is incredibly rare.
Mer-People:
Now, first off, let me get thsi straight. They do not have tails. Ever. Mer People are however capable of manipulating and even controlling water, can breath under water, talk to fish, and are naturally gifted at swimming. They often have surface lives, but a few of them choose to exist solely in the ocean. In the water, they have incredibly fast speeds, and can call sea life to help them. They are also resistant to heat and fire because their bodies are cooler then most.
Characters: (Can change FC if you really want, but if you gave a reason that would be nice) (Mini-descriptions can also be changed if you want, and so long as all involved parties agree)
Mr. Darren Calcorn. Age: 37 FC: Michael Raymond-James (Taken)
Married to Mrs. Calcorn.
Mrs. _______ Calcorn. Age: -- FC: Jennifer Morrison (Reserved) (If not taken, will be NPC)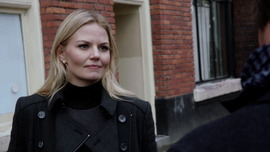 Married to Mr. Calcorn.
______________: Age 15 (Almost 16), ________, FC: Debby Ryan (Open)
The oldest of the group, she often shows this by bossing around the others, particularly Jake and Zane Calcorn. She often finds herself the one having to look after Cedar Lee Olsen as well, as she shares a room with her.
Zane Calcorn: Age 14, Vampire, FC: Dakota Goyo. (Taken)
The second oldest of the group, he can be nice and sweet if the situation allows it, but often he tends to enjoy himself. His particular favorite past time is pranking and messing with the Reed Twins, particularly Alex Reed. He is often bossed around though by (Debby Ryan), and is often joined in his schemes by Jake Calcorn. He also shares a room with Jake.
Jake Calcorn: Age 12, Werewolf, FC: Jared Gilmore (Taken)
The third child, he shares a room and schemes with Zane Calcorn and is bossed around by (Debby Ryan). He is often the one who runs to the Calcorn's when big trouble erupts as well.
Alex Reed: Age 11, Wizard, FC: Mason Cook (Taken)
One of the Reed twins, Alex Reed can be found either scheming or bickering with his twin sister. He is often at the recieving end of Zane Calcorn's pranks and misbehaviors. He shares a room with his twin sister.
Kaile Reed: Age 11, Witch, FC: Rowan Blanchard (Taken)
One of the Reed twins, Kaile Reed can be found either scheming or bickering with her twin brother. She often answers Cedar Lee Olsen's questions, and she shares a room with her twin brother.
Cedar Lee Olsen: Age 9, Mermaid, FC: Skai Jackson (Taken)
The youngest of the foster kids, she finds herself constantly being looked after by (Debby Ryan), and shares a room with her. She is extremely happy, and will often bother Kaile on things.
Other characters: (Not part of the family, these people could be friends, acquaintances, hunters, serial killers. No seriously, I would love it if we had to deal with a supernatural serial killer).
Rag Doll, the deadly 5 year old psychic Serial Killer. (Taken)
Alex Gaia, the Witch from the famous local coven. (Taken)
Character Sheet:
Name:
Age:
Race:
Description: (Words or RL pics please)
History:
Personality:
Equipment:
Other:
Rules:
1: NO Godmodding or Powerplaying.
2: Be reasonable when making your characters.
3: Be respectful in OOC.
4: Have fun!
5: At the bottom of the charrie sheet, type the current number of characters I have already accepted when you submit it.
6: Obey me.
7: HAVE FUN DAMNIT!!!!!
Taking place in...
Arcs are bundles of posts that you can organize on your own. They're useful for telling a story that might span long periods of time or space.
There are no arcs in this roleplay.
There are no quests in this roleplay.
Here's the current leaderboard.
There are no groups in this roleplay!
Welcome home, Promethean. Here, you can manage your universe.
Arcs are bundles of posts from any location, allowing you to easily capture sub-plots which might be spread out across multiple locations.
You can create Quests with various rewards, encouraging your players to engage with specific plot lines.
Settings are the backdrop for the characters in your universe, giving meaning and context to their existence. By creating a number of well-written locations, you can organize your universe into areas and regions.
Navigation
While not required, locations can be organized onto a map. More information soon!
There are no groups in this roleplay!
By creating Collectibles, you can reward your players with unique items that accentuate their character sheets.
Once an Item has been created, it can be spawned in the IC using /spawn Item Name (case-sensitive, as usual) — this can be followed with /take Item Name to retrieve the item into the current character's inventory.
Give your Universe life by adding a Mob, which are auto-replenishing NPCs your players can interact with. Useful for some quick hack-and-slash fun!
Mobs can be automated spawns, like rats and bats, or full-on NPCs complete with conversation menus. Use them to enhance your player experience!
Current Mobs
No mobs have been created yet.
Locations where Mobs and Items might appear.
You can schedule events for your players to create notifications and schedule times for everyone to plan around.
Add and remove other people from your Universe.
The Forge
Use your INK to craft new artifacts in Fostering the Supernatural. Once created, Items cannot be changed, but they can be bought and sold in the marketplace.
Notable Items
No items have been created yet!
The Market
Buy, sell, and even craft your own items in this universe.
Market Data

Market conditions are unknown. Use caution when trading.

Quick Buy (Items Most Recently Listed for Sale)
None
Discussions
Most recent OOC posts in Fostering the Supernatural