In the world of Arendelle, there were many kingdoms ruled by good kings and queens. Each had either a prince or a princess. The princes and princesses all knew each other, but one day their whole world would change. When they were still very young (the princesses were ages from 3 to 6 and the princes were 8 to 11) an evil enchantress infiltrated the birthday party of one of the princes and killed all of the rulers and captured their children. She brainwashes all of the children before banishing the princesses to Earth and taking in the princes as her servants. Over the years she acquired the lands of the other kingdoms using her dark magic. Rebels have tried overthrowing her, but to no avail.

Meanwhile the princesses are adopted on Earth. With no memory of their original home, the princesses live out normal lives while the princes grow up being loyal to the Enchantress, who is now the new Queen of Arendelle. The only reminder the girls have of their home are pendents they wear and are never parted from them.

Years pass and the princesses are now attending High School. All currently go to the same High school too in modern times of the USA. All the princes and princesses have aliases, without knowledge of their real names. Soon though the princesses will start remembering Arendelle and will be summoned by the Good Sorceress, who is the Evil Enchantress's sister. The sorceress knows that the princesses are destined to unite with the princes and defeat her sister. And she'll do that with just a little bit of magic.
---
---
The princes are currently serving the Queen's bidding. It'll be up to ya'll to decide what their duties are. They can be a member of the royal guard, to an assassin, to anything you want. However all of them do report to the Queen at some point when she summons them. The queen herself hasn't age a day or at least hasn't appeared to have age. She uses dark magic make sure of that by having young ladies executed for any means. The princes have no memories of being royal and all believe they have served the queen all their lives.

The Good Sorceress is making preparations to unlocks the memories of the princesses. They are currently living out normal high school lives. The pendents they have are all precious stones that they wear as necklaces. Each is different and unique.

Major Update- July 15, 2018

After an hiatus I have made a few major changes. One is I have deleted all of the posts with the princesses. To new players who pick up a Princess role, read the first post for I have edit it. Please take the time read it because I am not starting the RPG over. Only the princes posts have been left alone. Also, note, there are characters I am playing but I'll mention if they are still open to public if you still want to one of them. Only characters I am playing permanently are Ivelda and Lilith Evers (the main antagonist/the Good Sorceress helping the princesses), and the roles of Aurora and Adam (the Beast). Thank you!
---
---
Note- Players can change their face claims, but only with my permission. Will add more couples if necessary, all current cast must be taken up first.
Name: Ivelda Evers -Role: The Evil Enchantress - Status: Taken by Zodia195 - Age: 35 but appears to be in mid to late 20s - Face Claim- Helena Bonham Carter
Name: Lilith Evers - Role: The Good Sorceress- Status: Taken by Zodia195 - Age: 30 - Face Claim- Rachel McAdams
Alias: (Name on Earth) - Real Name: (Birth Name from Arendelle) - Role: Snow White - Status: Open - Age: (15-18) - Face Claim: India Eisley - Pendent: Ruby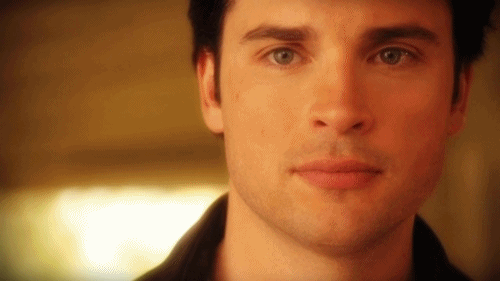 Alias: Aaron Wells - Real Name: Parker Remington - Role: Prince Florien - Status: Taken by the GM, Zodia195 (Still open for others) - Age: 22 - Face Claim: Tom Welling
Alias: Ashley "Ash" Von Brandt - Real Name: Ella Tremaine Role: Cinderella - Status: Taken by nezzyrps - Age: 17 - Face Claim: Britt Robertson- Pendent: Labradorite
Alias: Christopher Gordon - Real Name: Louis Perrault - Role: Prince Charming - Status: Taken by the GM, Zodia195 (Still open for others) - Age: 23 - Face Claim: Brant Daugherty
Alias: Dawn Henderson - Real Name: Alysia Givens - Role: Aurora - Status: Taken by Zodia195 - Age: 16 - Face Claim: Dove Cameron - Pendent: Opal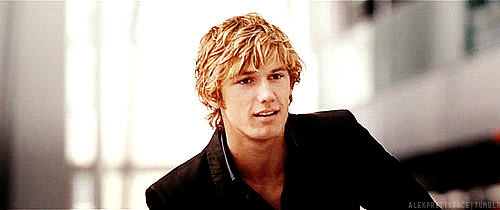 Alias: Kenneth Lennon - Real Name: Phillip Lebeau - Role: Prince Phillip - Status: Taken by nezzyrps - Age: 23 - Face Claim: Alex Pettyfer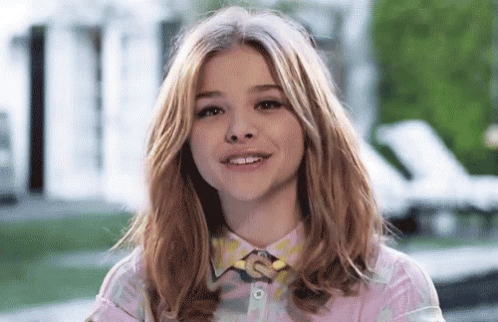 Alias: Meghan Karnes - Real Name: Caroline Lewis - Role: Alice - Status: Taken by the GM, Zodia195 (Still open for others) - Age: 17 - Face Claim: Chloe Grace Moretz - Pendent: Citrine
Alias: Damon Gilroy - Real Name: Madison Madoc - Role: Mad Hatter - Status: Taken by nezzyrps - Age: 21 - Face Claim: Cameron Monaghan
Alias: Summer Rosewood - Real Name: Ariel Trident - Role: Ariel - Status: Taken by Butterfly Effect - Age: 18 - Face Claim: Rose Leslie - Pendent: Pearl
Alias: (Fake Name given by Ivelda) - Real Name: (Birth Name from Arendelle) - Role: Prince Eric - Status: Open - Age: (20-23) - Face Claim: Cesar Casier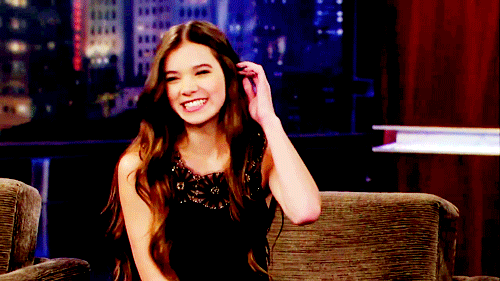 Alias: (Name on Earth) - Real Name: (Birth Name from Arendelle) - Role: Belle - Status: Open - Age: (15-18) - Face Claim: Hailee Steinfeld - Pendent: Rose Quartz
Alias: Carter Mason - Real Name: Nathaniel Jameson - Role: The Beast/ Prince Adam - Status: Taken by Zodia195 - Age: 21 - Face Claim: Colton Haynes
Alias: Zaida Nejem - Real Name: Farah El-Hashem - Role: Jasmine - Status: Taken by the GM, Zodia195, but still open to others - Age: 15 - Face Claim: Rhea Chakraborty - Pendent: Aquamarine
Alias: Abdul-Aziz Qadir - Real Name: Ala Al-Din Sultan - Role: Aladdin - Status: Taken by nezzyrps - Age: 20 - Face Claim: Avan Jogia
Alias: (Name on Earth) - Real Name: (Birth Name from Arendelle) - Role: Mulan- Status: Open - Age: (15-18) - Face Claim: Lana Condor - Pendent: Jade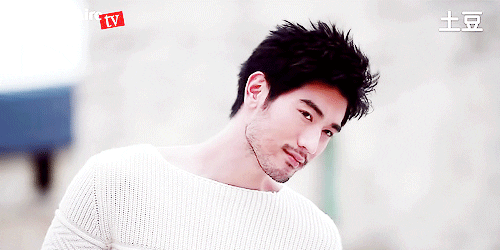 Alias: Tai Du - Real Name: Jian Zhao - Role: Li Shang - Status: Taken by the GM, Zodia195 (but anyone can still have him) - Age: 21 - Face Claim: Godfrey Gao
---
---
Name: [Real name here for Princes and Princesses]
[insert image here]
Alias: [if necessary]
Role:
Age:
Face Claim:
Pendent: [Princesses only]
Personality:
History:
Note- I did get permission of the original creator to revamp this RPG. Thanks RPGNerdette.

1. Please follow the rules of the site.
2. Please reserve your character first before creating a profile. There won't be a time limit creating the character, but please try to create it in a timely fashion. I'll be contacting you within a week if nothing is up yet. I'll accept WIPs (Works in Progress).
3. You can reserve any character now and have any number of characters. However, if you can't keep up with them, let me know please and drop the character so someone else may pick that character up.
4. Please respect me and your fellow players.
5. No godmodding. I reserve the right to auto characters if need be.
6. No word limit, but please practice proper grammar. Having gotten writer's block, I know it can be hard to write long posts.
7. Try to post in a timely fashion. If you have real life issues coming up, let me know privately or on the main OOC forum. Inactivity for long lengths of time will result in me kicking you out, but I will give you one warning.
8. If by any chance we lose players, I'll ask those who are active to take up the character(s) that have been left behind or try and fine more players.
9. Try to be active in the OOC forum. I'll be giving updates there and there will be plot discussion there.
10. Most importantly, have fun. If you have read the rules, tell me your favorite Disney movie in your reservation.
9 posts here • Page 1 of 1
It was mid fall and time for the local Fall Festival. It might as well be a Renaissance fair too for people tended to dress up like they walked out of the 14th Century. Everyone in the small town of Oak Wood pretty much celebrated it. The high school especially got involved with the games. The festival was almost over though as they were getting ready to do the last event, the fireworks display. It would be by a nearby lake by the bond for safety reasons.

Dawn Henderson was pretty tired, having done a lot that day. She helped out at the theater and also played the piano for their performance. She would have gone home but something held her back, especially considering what happened today. Today she ran into some girls from school, a few she did recognize, but for some reason, she started feeling a connection with each of them. One thing she noticed was how all of them had a pendant like hers. It was an unsettling feeling.

Zaida Nejem was anxious. The day was busy for her since she helped her adopted father with his Food Stand that had specialized in Mediterranean cuisine. When she was relieved of duty, she ended up wandering around. She spent some time with her friends that were there but eventually bumped into some girls that gave her goosebumps. She didn't even notice that her aquamarine pendent reacting to them. She would have left by now but she only had a Driver's Permit and her father always stayed through the fireworks display. So at the moment she was walking around the lake area and found herself near an upper classman, who was Meghan Karnes.

Meghan was sad to see the festival ending. Since moving to the US from England, she always enjoyed this yearly event, even though strange things happened. Still it was an enjoyable experience. She was still in her costume from a vendor she was working it. Wearing colors of faded blue and tan, she wore a small top hat that was secured via bobby pins, a teacup length gown with a few petticoats underneath, with a corset. Dressed as she was, she looked like she stepped out of one of Jules Verne's works. The stand had been selling hats and the one she was wearing was an example of it. The only non-normal thing that happened that day was her pendent reacting to other girls with similar ones. However she pushed those thoughts aside and she waited for the fireworks to go off.
---
In the kingdom of Arendelle, Queen Ivelda ruled. And she ruled it with with an iron fist for the past 11 years. Very few would ever raise their voice against so, in fear of retaliation for the queen had eyes and ears everywhere. Rebels had tried overthrowing her over the years but were always dealt with.

The central region of Arendelle was where the queen lived. Looking at her now one wouldn't think she was an evil enchantress. She was in her private quarters at the moment admiring herself through a floor length mirror.

"Beautiful. Have you ever seen anything so beautiful before?" Ivelda said, eying one of her servants from the reflection.

That person was her personal bodyguard, Aaron Wells. The dark brunette looked at her with his faded hazel eyes and replied blandly, "You are the fairest in the land my queen."

"Oh aren't you the sweetest, Aaron! Now as much as I'd love to admire myself, duty calls. Christopher is right outside my room, can you summon him please?" the queen asked, referring to her butler.

Nodding, Aaron went to the door and opened it to that the butler was there.

"Her majesty requires your attendance." he said simply.

Inwardly, Christopher Gordon groaned, but kept his expression as emotionless as Aaron's. Entering the room, he immediately bowed.

"You summon me your majesty?" he asked.

"Indeed. I shall be busy with something important today, but that means I'll have to miss today's execution. Have another servant go fetch Lord Carter since I can't be there. Oh and while you're at it, make sure that Damon is ready for today's execution. Hopefully he's awake by this time." Ivelda requested.

"Anything else, your majesty?" he asked.

Ivelda thought for a few minutes and nodded, "Yes. Have Captain Tai meet me in the main audience chamber. That is all Christopher, you are dismissed. You can return to your regular duties after doing these."

Nodding, Christopher left the room and first went to the stables before having a messenger fetch Carter, who was one of few who lived outside the castle that directly serve the queen.

The man himself eating breakfast in his manor house when the messenger arrived and informed him of his duty. Carter frowned but acknowledged it.

"I'll be there within the hour." he replied.

Her personally hated executions. They were probably the worst part of his job as the Queen's emissary. It took all of his control to never unleash the beast hidden within him. However, an order was an order. Finishing his breakfast, he got ready to leave for the palace.

During this time, Christopher went to go summon Captain Tai, who was inspecting his soldiers. The oriental looking man was in the middle of his duty when he got his summons. Normally he hated being interrupted, but since this was the queen, he hid his irritation.

"Very well. I'll head there immediately. Franz, continue inspection. I'll be back." he told his 2nd-in-command before leaving.

Christopher had deliberately decided to seek out Damon last. The man was a nutcase in his opinion and didn't like interacting with him at all. Since executions were a common thing, the executioner was required to live within the castle. Reaching Damon's quarters, Christopher knocks on the door.
---
Madison Madoc
#FF7B00
Damon
Gilroy
Damon was in a daze when there came a knock on his door. "Oh, no, no, no, no, NO," he mumbled, at first, but snapped so loud at the end that it echoed within his nearly empty chambers. "What's...the password?" he half hissed, half drawled from where he hung upside down in front of the door. "What comes down, but never goes up?"

After a few seconds to solve the riddle, Damon swung his cane at the door a few times to get it to open without coming down from the bar where he hung. His face was as dreary as the dank room he lived in, eyes dull and sunken, as he looked at Cristopher - though not really at him, more like past him, through him - like the man who stood before him was nothing but a mirage, a ghost, and he scarcely wanted to admit he was there. "Gordon, Gorgon, Gordon. How odd to see you. Here... Hmm. You haven't come for yourself, have you? How boring. Unless!" Damon's eyes lit up. "Oooh, you've come for her. And that means," a laugh built in his throat, "there must be an execution!"

Just like that, his entire demeanor changed. He did a back-flip off the bar he'd been hanging from, and thrust his arms out dramatically. A boisterous laugh bubbled from him, crashing into the walls and booming out the door. "Let the games begin!" he cheered, and practically skipped out into the corridor, whistling a toon from years ago.
---
Christopher shook his head at Damon's antics. A part of him couldn't help but wonder what caused him to be that way. None of the other of the Queen's 'men' acted like that. Seeing the executioner go to attend to his duties, Christopher went about his main chores for the time being until the Queen summoned him again.

~~~~~~~~~~~~~~

Ivelda was on her thrown room watching all of her 'boys' through a magic hand mirror. This was how she kept her eyes on them when they weren't around. She laughed at Damon's behavior. He wasn't acting like a kid in a candy store. It amazed her how much she was able to change him once she broke his spirit. But she knew better then to relax her guard completely. Several times a year she reinforced her 'hold' on all the princes through her potions and mind control abilities. Only one of them did she do so the most, and he was standing right next to her. This being the castle that Aaron grown up in, she took extreme measures to make sure he couldn't remember a thing.

Her thoughts were interrupted when a servant announced that her captain of the guard had arrived.

"Excellent, let him in." she replied.

Captain Tai approached the thrown and immediately knelt.

"You summon me, your majesty?" he asked.

"Yes, Captain. I've just gotten word from Kenneth, that there seems to be another little uprising to the area south of us in Walson. It's not too much, but take a legion with you and take care of that please, after you inspect your troops of course."

"At once your majesty." Tai replied, leaving immediately.

~~~~~~~~~~~~~~~~~~~~

Carter ended up riding his fastest horse to the castle, wanting to get the situation done and over with. Already he was on his way to the gallows where he knew the executioner would be. The man himself was an odd one for sure. When he got to the palace he had a servant take care of his horse before heading for his destination. No surprise, Damon was there already waiting for him.

"Good morning Damon, it seems the queen wants me to stand in for her today, so can we just get this done and over with please?"

This was a routine for him and he forced his emotions all the way down, hoping to be someone else at that moment.

((OOC: Nezzy in your next post just have the chars walk off screen okay)).
---
Summer had spent her day at the fair with the swim team at their pirate themed stand. It had been a fun and hard work at the same time. As the final show was about to begin Summer and her swim team friends closed up shop. Summer was glad to ditch the cheesy pirate garb and get back into her street clothes. A T-shirt with a picture of a dolphin leaping out of the sea, faded jeans, and sneakers. Simple and comfy Summer thought has she headed towards the final show. Her Swim team friends where close behind the group chatting and laughing as they walked.
---
Ash spent most of the festival desperately dodging her step sisters, but even that wasn't enough to keep her mind from wandering back to the girls she had been around earlier. It wasn't the first time she'd met them individually - at least not all of them - but it was the first time she'd been around the group as a whole. Thinking about it, she didn't think she'd ever seen them all together before either. Something about it put a weird feeling in her gut. Their faces gave her a sense of deja vu she'd never had before, and she couldn't shake the feeling that she was forgetting something important.

Eventually, she changed out of her costume armor. In more casual attire (jeans and a beat up t-shirt), she was able to fiddle with her pendent. Perhaps it made her crazy, but she could have sworn the stone reacted to the others. How, exactly, she couldn't quite explain; but she wouldn't believe that the pendents they all wore added up to mere coincidence.

As the fireworks started, Ash's eyes scanned the crowd more than the skies, and she found that her aimless wandering wasn't quite so aimless at all. It was like her feet were seeking out the other girls, with or without her conscious permission. Realizing this didn't stop her, though; rather, it sped her along. Being around them felt important. Clutching the warm labradorite of her pendant in hand, she made a beeline for the first oddly familiar face she saw.
---
((OOC: Sorry, I could have sworn I'd already posted for all of them before... Don't really remember how it worked out though. Hm. Hope this is satisfactory.))

((EDIT: OOC: Yikes. I accidentally posted the boys' post in Earth. Whoops!))
---
Damon grinned. "Adieu to you, Butt Butler." His face fell. "Oh, no, that's not right. Au revoir, cheerio, sayonara," he sang, spinning until he leapt toward Carter. "Howdy hey, bonjour Monsieur Mason; that's the one!" He stared at the Enchantress's stand in with wide, wild eyes for a few moments, and slowly tilted his head to one side. "Cheer up, little monster. It's execution day." He bopped him on the nose with one finger before skipping onto the gallows, one hand pulling his mask over his face while the other did jazz hands through the air. Whether or not the mask itself was scarier than the executioner's actual face was a matter of debate.

~~~~~~~~~~~~~~~~~~

Kenneth stood in the back corner of the throne room, hidden amongst the shadows while the Enchantress went about her ruling. He'd ridden in during the night to bring his report after nearly a week infiltrating the south. In the time since, his mind once again wandered. His Queen's words floated through the air like background music, while his thoughts strayed to his family, and the nightmares that plagued him. Tonight, he decided; tonight, when he left to fulfill the Enchantress's latest assignment, he would investigate the recurring events of his worst dreams.

~~~~~~~~~~~~~~~~~~

Abdul-Aziz woke with a start - though anyone watching would not have noticed. While his heart felt as though it was attempting to jump-rope right up his throat, on the outside, he merely opened his eyes. With a stiff back, he sat up and slid his feet to the cold, stone floor. He'd been dreaming about something... Something important, he thought, but he could no longer remember. When he close his eyes, he saw blood; and when he breathed, the air didn't smell like it belonged in his chambers within the Enchantress's castle. The more he focused on the familiar scene in his mind, the more it blurred, until finally it faded into nothingness and he was left as empty as the bare-bones room around him.

He dressed in a timely fashion, then strode toward the throne room with sure steps and a face of stone.

When he arrived, he knelt in front of his Queen, one arm propped across his bent knee and the other hand pressed to the ground. His dark eyes refused to focus, but he hung his head and looked toward her feet all the same. "Your Majesty," he greeted, and awaited his orders.
---
Looks like the pieces were starting to fall into place. That's what Lilith thought at least. All of the girls' pendents were reacting to each other. The sorceress had been waiting for the day for this to happen. When she first arrived on Earth with the princesses, she made a point to use what little magic she had at the time connect with each of the pendents so she could keep tabs on the girls. Another reason to wait was for her to build up her powers again. She knew by herself she could never match her sister, but she did want to have enough power to take all 8 princesses back to Arendelle safely. Now the next step was for them to start slowly remember themselves. The Fall festival prove a perfect opportunity for her to wear her regular sorceress gown. At the festival she was one of the teachers who volunteered to work with the local police for security reasons. She actually scouted an area to bring the girls to so she could teleport them back to Arendelle. The hard part would be to get them there. For weeks she develop a plan.

First thing she would do a spell that would unlock their memories. Well, maybe not all of their memories, but enough to get them wondering and to remember each other. Hopefully by this time all of them knew they were adopted. Next she would use another spell to telepathically connect with them and guide them to the clearing she wanted them to go to. There she would explain the situation and hope they would believe her. She also planned for what would happen with their adopted families. Most of them she leave magical letters about the girls that would help them not worry about their girls. One of them, Ash's family, she was going to leave behind a spell that would make karma come their way. She felt for Princess Ella, for her life here started out great, but circumstance beyond her control got in the way.

Seeing the fireworks begin to start, she pulled out her want, which was the real deal, and cast her first spell by murmuring a few words and letting it loose towards the princesses. She saw the threads of magic enter each girl. Now it was all a waiting game.
---
9 posts here • Page 1 of 1
Arcs are bundles of posts that you can organize on your own. They're useful for telling a story that might span long periods of time or space.
There are no arcs in this roleplay.
There are no quests in this roleplay.
Welcome home, Promethean. Here, you can manage your universe.
Arcs are bundles of posts from any location, allowing you to easily capture sub-plots which might be spread out across multiple locations.
You can create Quests with various rewards, encouraging your players to engage with specific plot lines.
Settings are the backdrop for the characters in your universe, giving meaning and context to their existence. By creating a number of well-written locations, you can organize your universe into areas and regions.
Navigation
While not required, locations can be organized onto a map. More information soon!
There are no groups in this roleplay!
By creating Collectibles, you can reward your players with unique items that accentuate their character sheets.
You can schedule events for your players to create notifications and schedule times for everyone to plan around.
Add and remove other people from your Universe.
The Forge
Use your INK to craft new artifacts in Fractured Fairytales: Reawaken. Once created, Items cannot be changed, but they can be bought and sold in the marketplace.
Notable Items
No items have been created yet!
The Market
Buy, sell, and even craft your own items in this universe.
Market Data

Market conditions are unknown. Use caution when trading.

Quick Buy (Items Most Recently Listed for Sale)
Place the princesses were banished to.
Place the Evil Enchantress rules
Discussions
Topics

Replies
Views

Last post
Most recent OOC posts in Fractured Fairytales: Reawaken
There have been no posts in the OOC topic for this roleplay!