Name
: Masa Goto
Age
: 17
Gender
:Female
Race
: kitsunes/normal
Appearance
: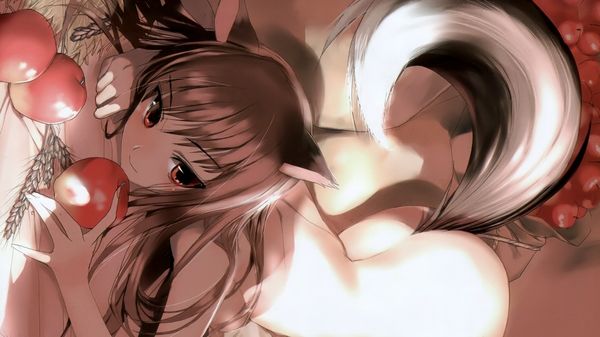 She has light chestnut brown hair that flows around her body past her shoulders, with a pair of patching fox ears and a white tip tail. Masa has russet eyes that glow and a Cheshire smile. Her body is flawless and small with petit features.
Freetime clothing
: Masa is normally naked when the chance is allowed. Clothes are too restricting and seems like a cage. When clothes are permitted she wears loose kimonos.
Class
:3B
Likes
: Apples, stealing, frolicking, and reading.
Dislikes
: Clothes, rules, punishment, and
freaks
.
Favorite Subject
: Fencing.
Best subject:
Government.
Personality
: Masa is mischievous, a pirate in a sense with the stealing, freedom, and avoiding the rules, she is tough and seems hard to those who aren't use to the strong willed. Self-centered and selfish.
Background
:Masa's father is a famous politician that wanted to make sure that his polls would stay up by having a child. So she had a typical high class Kitsune life, living on the land and traveling, learning the world and seeing what was really out there, but with the high glamour life it became boring, not wanting to follow the guided rules of politics. So as the years went on so did her rebellion and causing trouble for her parents. Masa doesn't believe the dolls are real, she thinks them as toy things and often abusing them and using them as spare partners.