"Even the longest nights must end."
Alibis | Marianas Trench
||
Daylight | Young Guns
||
Far Too Young To Die | Panic! at the Disco
---
---
Nicknames:
Abbie

Age:
18

Gender:
Female

Sexuality:
Heterosexual
---
---
Abbie has struggled with depression since she was 14. However, that is far from her biggest secret. Last year, she reached her lowest point and attempted suicide. Her parents found her and brought her to the emergency room, where they managed to patch her up. Her parents, who had had an inkling that something was wrong, were shocked by exactly how bad things were and forced her to see a counsellor. Everyone thinks that she was in hospital for a bad infection and don't know that she's on anti-depressants. She's still having to go to her counsellor due to a few close calls. The only person who knows is Jason, her boyfriend.
---
---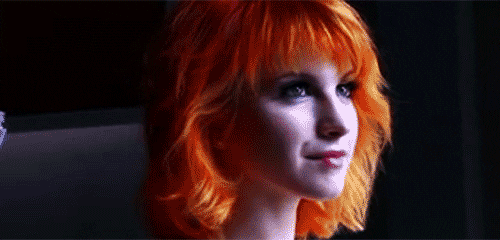 Likes
Feeling secure
Her friends
Long walks in forests
Coffee
Indie music
Floral scents
Candles
Chocolate
Perfume
Bright colours
Painting
Dislikes
Having to rely on pills
Bitter foods
Sickeningly sweet scents
The smell of a doctor's office
Dentists
Maths
Being constantly watched
Being alone
Liquorice
Bananas
All cheese except cheddar
Talents
She's a very talented artist, having an eye for colour and shading.
She's the most loyal friend you could hope to have.
She's incredibly understanding about everything, from being late to cancelling long-standing plans.
Weaknesses
She's incredibly dependent and needs to constantly be around people.
She struggles to talk about her feelings and usually internalises it until she explodes.
She's not very academic, unable to do math or science or anything along those lines.
Fears
She fears abandonment and is terrified of being alone for the rest of her life.
She can't swim and so fears large bodies of water.
---
---
Abbie is an incredibly friendly person. She's the person who will go and speak to the person who's sitting by themselves and will manage to strike up a conversation with her. While she's friendly, she's not loud. She's quiet and almost timid, and the fact that she isn't loud or brash means that it's hard to dislike her. She's never alone, even if she isn't speaking. She's usually laughing or smiling though. She has a great sense of humour, and while she can't tell jokes, she loves to laugh at them. She's usually surrounded by a waft of floral perfume, and despite her timidness, when most people smell that perfume, she's the first thing they think of. Despite her quietness, she is a presence you would miss. She radiates warmth and all of her friends, close or not, know that they can talk to her about whatever problem they have. She's incredibly loyal, and you know that once she's your friend, you have a friend for life. When she's feeling good or okay, she'll always make an effort to stay in touch.

The problem is, however, that when she'd feeling down or is going through a rough patch, she can't hold a conversation that isn't face to face to save her life. She's very dependent on other people, but she also has a nagging voice at the back of her head telling her that nobody likes her and that she's wasting her time trying to talk to people or make friends. She can't get out of bed, and even getting her to take the pills that deals with that very problem is a chore. It's okay during school term, because she has to get out of bed and she has to get dressed and she has to socialise, all of which helps a little bit. But when she's not in school, she's been known to stay in bed for twenty four hours, only getting up to go to the bathroom. She gets irritable and snaps a lot when she's in a bad mood, often isolating herself from her friends until she comes back in her usual mood.

Besides her depression, she's a very proud person. On her good days, she's verging on ashamed of her mental illness. It's part of the reason that she refuses to talk about it. She hates to appear weak, which often clashes with how she actually feels. While she's quiet, she's also not afraid to stand up for herself if necessary. When she gets angry, she gets quite angry and will lash out if necessary.
Knowing Abbie as a child, you never would have guessed how her teenage years would go. She was a happy child who was always laughing or smiling. She had a huge social group and was forever making more and more friends. She was always surrounded by people. Everyone loved her and she loved everyone. She had a happy home life and there was truly never any reason for her to be unhappy for any period of time. It was only when she reached her teens that it started to change.

She couldn't explain it. Most of the time, she was fine. But every so often, there would be a phase where just getting out of bed was next to impossible, and where she felt like she was numb or incredibly down. As she got older and didn't talk about it, it just got worse and worse, until she was sixteen and her good days were few and far between. This lasted for a year before she reached her lowest point. She'd been thinking about it for far too long, and on a particularly bad night, she did it. When she didn't come down for dinner or for her favourite TV show, her parents suspected something was up and went up to check on her.

They rushed her to the emergency room, where the doctors managed to save her. They admitted that had it been any later, chances were it would have been too late. Abbie stayed in hospital for two weeks, having been transferred to the psychiatric ward once she was in the clear. She was then referred to a counsellor and put on anti-depressants. She's had to stay on them up to now, mostly because she's had a few low points again. Fortunately, she was able to recognise them and either got herself through them by painting or colouring or by calling her counsellor. It's been hard, but she feels herself that she's gradually starting to improve. Not by much, but she feels that her dosage of pills is finally right and that she can spot her bad points, which is a start.
---
---
Other:
She sees her therapist twice a week.
Face Claim:
Hayley Williams
Hexcode:
#990099