"It feels like the world woke up one morning and was like, 'You know what? Fuck this guy.'"
I Miss the Misery | Halestorm
||
We Didn't Start the Fire | Billy Joel
||
Dancing With Myself | Billy Idol
---
---
Name:
Charles Theodore Wilkins

Nicknames:
Charlie, Char-Lee (when people want to annoy him)

Age:
18

Gender:
Male

Sexuality:
Heterosexual
---
---
Done Knocked a Girl Up
As it implies, thanks to a faulty condom, a lapse of birth control, divine providence, or whatever one desires to call it, a one night stand has had far more complications then Charlie was prepared for. He hasn't told anyone, and to his knowledge, neither has she. He isn't sure what he is going to do, how he is going to handle it, or when he is going to tell anyone, and that goes double for his knowledge on what she wants to do including if she is even willing to have the baby or not.
---
---
Likes
▲ Family ▲ Conversations ▲ Swimming ▲ Meat ▲ Fishing ▲ Co-Piloting,
"I don't care where we go as long as I got shotgun."
▲ Singing,
"Which I am terrible at."
▲ Dancing,
"Personally, I would call it 'flailing wildly' but, you know, licensing issues."
▲ Animals ▲ Hunting ▲ Barbecues ▲ Hats ▲ Beards,
"You know what I am talking about, when you are walking through the store and see that guy with the king of all beards? It just stuns you with its magnificence."
▲ Laughing ▲ Talking ▲ The Cold ▲ Pajama Pants ▲ Music,
"So long as I am not being screamed at, listening to what sounds like an old scratched up CD, or rapped at, we are good. Also, if it is Reggie, I may just break something. Hate that shit."
▲ Cartoons ▲ Rom Coms ▲ Reading ▲ Video Games ▲ Fruit,
"Tomatoes don't count. Fuck those guys."
▲ Kids ▲ Cooking,
"Because I like to eat."
▲ Football ▲ History/Literature ▲ Drinking/Jim and Coke/Dr.Kraken ▲ Beer Pong ▲ Bitching,
"I love to bitch just to bitch sometimes."
▲ Newspapers ▲ Percolator Coffee ▲ Greek Cosine ▲ Arguing ▲ Flirting,
"I have zero interesting in you, I flirt on reflex."
Dislikes
▼ Drugs,
"That is a big negatory, Ghost Rider."
▼ Snapping Fingers ▼ High Pitched Noises ▼ Silence ▼ Human Anatomy ▼ Driving ▼ Ladders ▼ Horses,
"You see a majestic stallion riding across the open field with a hot guy on the back, I see piles of shit that is going to need to be scooped up."
▼ Gorillas ▼ Being Volunteered ▼ Birthday Parties ▼ Decorating ▼ Cleaning,
"So I just don't make messes. Genius, right?"
▼ Shaving ▼ Cheaters,
"Hey, if you can't pass a test on your own, then you sure as fuck deserve to fail on your own. You can't stay loyal to your girl/guy? Fucking dump him/her and move on. Have some damn self-respect."
▼ Pity ▼ Crying ▼ Failure ▼ Gardening ▼ Noodles/Pasta ▼ Heat/Sudden Temperature Changes ▼ Starbucks ▼ Ice In His Drinks ▼ Coffee Sweetener ▼ Attempts to Force Him,
"If I don't want to do something, I am not doing it. Period."
▼ Cowards ▼ Liars
Talents
Sharp Wit >
Charlie has an incredibly sharp wit able to come up with insults, jokes and comebacks on reflex. Making him an extremely fun person to talk to, an extremely frustrating person when angry, and a bitch of a person to go up against in a verbal spar.
Intelligent >
He is very quick, able to pick up subjects, ace test and pass classes with minimal effort, but this intelligence is also the main cause of his academic apathy. Because it is so easy for him to pass test while paying minimal attention, he doesn't bother with homework or studying making him a C student that passes purely on in-class assignments and test. Charlie has the frustrating ability, or, well, he claims it is, to remember every scrap of useless information passed before him, but expect him to remember someone's name? Not a chance. This is best shown in his ACT score which was a 29 despite never studying for the thing. The best way to sum up his intelligence quandary is by his own saying, "When you
can
do anything, you don't
want
to do anything."
Athletic >
Raised in a large, and rather poor family, Charlie was an outdoors kid. He didn't get his hands on video games until he was already fifteen. Most of his life has been spent outside with his siblings playing in the dirt, going to the park and all the exercise that comes with it. While he is quite good at sports, he only plays football, not because he doesn't like other sports, but because his family can't afford to pay for any other sport. It is a challenge to afford football season much less another sport.
Chugging >
No one can slam drinks like Charlie. Be it alcoholic or not, Charlie can down a bottle of the desired liquid in a second.
Filing Cabinet >
Something an ex-girlfriend once said he was. Charlie has the unique gift of being able to process his emotions incredibly quickly. "You open the file, read the emotion, accept it, and file it away never to be looked at again," which has led people to believe, quite correctly, that he is self-centered and uncaring with other people's feelings. Most things don't phase him, but sometimes, the file cabinet shatters, often caused by a single action skipping his fuse and going straight for the powder keg. When this happens, his emotions are extraordinarily raw and powerful, and he never understands how to really deal with them making him lash out at nearby people on these rare occasions, and he will be 'sour' about it for months on end, but such events are extraordinarily rare.
Weaknesses
Oblivious >
Charlie is a fairly oblivious person when it comes to the feelings of others. A large portion of it comes from the simple fact that he doesn't care, and on the occasions that he does care about the person, he is so used to not paying attention that he will miss them. He will constantly trample over the emotional and physical boundaries of others, 'falcon punch' their sore spots and cripple their feelings or self-confidence without ever noticing. If they lash out at him, or grow angry at him, he will almost always assume something is wrong with them and not something he said.
Self-Centered >
Incredibly self-centered, he cares more about himself and his own desires then he does about others. There are, of course, rare exceptions to this such as the members of his family he loves most, but even then, there is still a level of selfish in that as well. Charlie is concerned with his own interest, amusement, feelings and desires before he is of others. He is not purposely cruel, nor does he go out of the way to smash people in his way, but he tends to never give a second thought to their personal desires or feelings. Which gives him a very strong sense of shallowness as while he is fun to be around, he never desires for anything deeper as he is there for his own amusement and nothing else. Their own happiness is their problem after all, right?
Emotionally Awkward >
Due to having little experience with his own emotions and being as self-centered as he is, Charlie is extremely awkward with the feelings of others. He is one of the worst people to run crying to as most of the time he won't care enough to help and so will hang up, walk away, or try to change the subject to something he wants to talk about, if they persist, he will offer a brunt, harsh comment on how they need to, "Reach into their big boy pants, find their balls and deal with their own shit." If he does care enough to try, he has no idea what to do, and when confronted with something he doesn't know how to deal with he either gets angry, makes jokes or retreats. The fact he couldn't help them will eat away and frustrate him making more problems.
Proud >
Raised in a family with strong traditional ties, Charlie is a very proud guy. This is not to say he is sensitive to insults or slights because he doesn't mind those in the least and a part of him even enjoys a good 'verbal spar' tat said, if someone were to insult him by talking behind his back, or as one guy did, texting him thinking he didn't know their number; he will fly into a rage at their cowardice for not having the balls to say it to his face which is a slight to his pride and dignity. Extremely stubborn, he is unable to admit his own mistakes out loud or apologize for them and this has destroyed relationships and friendships in the past. This intense stubborn nature is also internal as he will never ask for help from anyone, content to sit down even as his own life crumbles around him as that is preferable then reaching out to lean on someone because if he were to ever do that, he isn't sure he could ever stand up on his own again.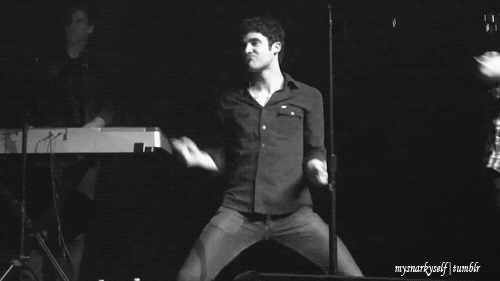 Fears
Gorillas/Clowns
: Simple childish fears that stretches to the rest of the ape and orangutan family as well. These arose from watching movies that he should not have been watching as a kid (Congo, IT, Poltergeist, etc).
Not Being Wanted
: A feeling that grew from being in such a large family as well as watching his mother's numerous marriages collapse. He fears he wouldn't be wanted once the initial rush of feelings and lust dies out, past his jokes and smiles, to what little is left inside of him. More then not being wanted is the idea that someone will want someone else even more then him and it drives secret insecurities and fuels an intense jealous streak in him. The idea of being cheated on, of someone else being better then him... at not being good enough is the core reason he sabotages his own relationships after a few months. Better to destroy it before it gets serious, then get serious and then be cast aside later.
Lack of Empathy
: When he stops to think about it, which is rare, his own lack of empathy and sympathy scare him. Is he a monster? Some kind of sociopath? He never noticed it or cared about it before, not until his great grandfather passed away to suicide a year back. At his funeral, he was numb and void to feeling, and his brother looked at him and said, "I don't know how you aren't crying," as he dabbed at his eyes with a damp tissue, and in truth, Charlie didn't know either. He thought he loved him, he was sure of it, but he felt nothing at his passing. To this day, he hasn't cried... hasn't felt that soul crushing sadness that is described in literature, just a numbing cold.
Being a Bad Father
: Charlie always used to joke that he would make a crappy father but an awesome grandfather and wished he could just skip that step and go straight to his golden years. But now, he is faced with the very real odds that he could be just as bad a father as his own step-dads, or just as violent as he was to his own siblings when he was younger. A part of him doesn't even know if he wants the child to be born, a small, dark part of his soul whispers about abortion, of making the problem disappear like it never happened, but he wouldn't, couldn't, support that. He isn't ready to be a dad, he doesn't know how he can do it, doesn't want to end up a failure like the rest of his family who all had kids before graduating... Charlie doesn't know what to do, but he does know that he doesn't want to be his father.
---
---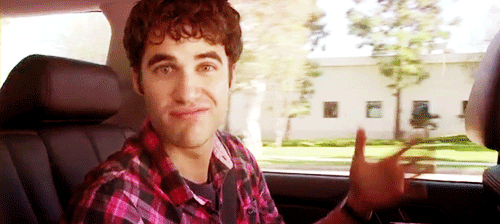 Egocentric | Stubborn | Abrasive | Witty | Independent | Ethical

Charlie is a very egocentric person, his own interest always come first in his mind. When he does do things for others, it is generally because he wants something or without thought. He does what amuses him, when it amuses him, and if it doesn't amuse whoever he is with they can simply leave. It is not that he purposely ignores the feelings and desires of others, it is simply that he doesn't think of them at all. He may dwell on their reactions or words later, but on the heat of the moment, all his attention is concentrated inwards. The reason he speaks to people? Because he is bored and wants to do something. If he and friends go to the movies, and they all want to see one movie while he wants to see another? He will ditch the group and go see the movie he wants, fully expecting them to wait for his movie should it be longer then theirs. Self-centered, self-absorbed, whatever one wishes to call it, Charlie tends to be out for himself, not out of malice but instinct.

Which is egocentric nature comes the necessary bull-headed stubbornness that follows. Like a dog with a bone, he is not one that is easily dissuaded from something he wants to do or from a chosen course of action which can be an extreme annoyance for his fellows. If he finds someone 'amusing' or 'interesting', he will hound them whether they like him or not. When he gets into arguments, he will not back down from it and even enjoys butting heads with people over menial and inconsequential matters. When one gets him into such stubborn moods, the best course of action is to leave or try and compromise, and Charlie will never be the first to offer a compromise as he enjoys a good 'spat' too much to end it 'reasonably'.

One can imagine that, under the wrong light or situation, Charlie could be incredibly frustrating, and they would be correct. He can have a very abrasive attitude because he never hides his opinion on things or people, will be upfront on most subjects and can be annoyingly direct and blunt at times. The feelings others have on what he says never crosses his mind, and he tends not to notice when his words bite or hurt someone's feelings, even more then that, should he notice or they say something, there is a very good chance that he simply won't care. Writing it off as them being oversensitive and needing to 'grow a pair'. Being raised in such a large family, he has very.. colorful language, but should it not hurt their feelings, he can be quite funny. Charlie is incredibly witty able to pull jokes from thin air based on their surroundings, people, himself, or whatever is at hand. His wit is, easily, the only reason people talk to him. He is able to pull laughs, keep conversations burning far longer then others and is a master at 'breaking the ice' with people and has no qualms with talking to people he has never seen or spoken to before.

Despite his love of conversations, Charlie is an incredibly independent person. Just because he likes to be by people certainly doesn't mean he needs them. To him, sitting down and talking to someone is just as fun as taking a long nap or reading a book on the couch. This is also what helps him ignore the pain of others and 'do his own thing', because fundamentally, he doesn't believe he needs any 'close' friends, and if they don't want to be his friends 'Fuck 'em'. He does love his family and is close to them, but the independent spirit burns strong in his soul, and he tends to panic and sabotage any relationships that threaten that independence.

Despite his blunt and, seemingly, harsh nature, Charlie is an incredibly ethical person with a very strong moral compass. Having had a very ethical grandfather.. father figure, he has a developed a strong sense of what is 'right' and what is 'wrong'. He has no qualms with telling people when they are wrong, and does not compromise on his own personal beliefs for things like 'peer pressure'. Stealing, is wrong. Dealing drugs, is wrong. Hitting women, is wrong (while he does support the spirit of feminism, he isn't going to compromise his own beliefs because of it). This strong ethical nature is what is pushing him towards a career as a cop, specifically, a detective, something his grandfather always tells him he will excel at due to his sharp mind.
Born to a teenage mother, Charlie was born into the world of poverty. For most of his life, he lived in rundown apartments, town homes, and the like due to his mother being a highschool dropout and having destroyed her ankle and having numerous metal rods inserted making her, essentially, impossible for anyone to want to hire. Most of his mother's income comes from child-support from her numerous children from different men. For the majority of his life, they got by on 17k a year, and Charlie knows what it is like to live off Ramen, Mac n' Cheese and hotdogs. His extended family, while close, are no better. His family history is littered with teenage pregnancy, early marriages, college/highschool dropouts, and what not. It is telling that the richest person in their family is a construction foreman.

This upbringing has had its downfalls, abusive stepfathers, to himself or his siblings, the social stigma that comes with having second hand clothing and supplies being some of them, but it has its strength such as his strong family bonds and traditions which have helped him become the person he is today, for better or ill. Charlie, of course, was determined to break the family stigma that was getting pregnant/knocking someone up in highschool then either dropping out or joining the military, he was going to become the first member of his family to graduate college and go from 'lower class' to just... 'mediocre', but it looks like he has already 'done fucked that up' by knocking someone up. The idea that he is going to become like just the rest of the family, which he still loves, terrifies him. He doesn't want that, he doesn't want to be like his mom struggling to survive just to supply the next generation of 'failures'. He is determined to be something more, he doesn't want to be rich, just content and proud of his life, but it looks more impossible with every passing day and with the murdered guy and police snooping around? It is looking hopeless.
---
---
Other:
Massive Immediate Family
Intends to go to college for criminal justice and criminology.
Face Claim:
Darren Criss (To be honest, I have not the faintest of clues who this even is. I have never been good at remembering celebrities.)
Hexcode:
336600