"The man who lies to the world, is the world's slave from then on."
~Ayn Rand
New Revolution | The Waking Hours
||
the noises that she makes in their bed| Warmer (Cover)
||
November was White, December was Grey| Say Hi
---
---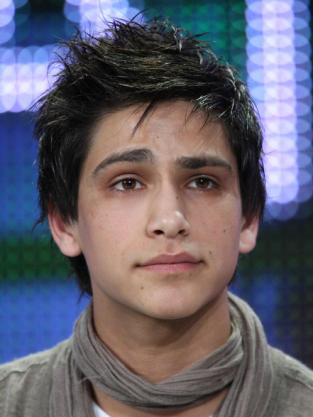 Name:
Jason R.

Nicknames:
Jase

Age:
19

Gender:
Male

Sexuality:
Bisexual
---
---
Secret:
Jason happens to be in a relationship- with two people. And for obvious reasons they both don't know about the other. He'd been dating what he thought was the girl of his dreams since his freshman year in high school, but after a drunken meeting at a party, Jason's found his whole life spiraling out of control. Not only did he cheat on her, but even after sobering up he's continued cheating and kind find it in himself to break it off with either person. He's always been a smooth liar, but now his lies are getting out of hand, and he's desperate to keep the situation from getting out of control.
---
---
Likes
~ Parties
~Smoking
~Wasting time
~Music, particularly keyboard
~Breaking rules
~Mountain lions
-New clothes
~Loud music
Dislikes
-Being talked down to
-Work
-Winter
-Math, even simple stuff
-Being serious
-rats, mice, and any other rodent with a long tail
-Swimming
Talents
-Can play piano pretty well and sing decently
-Charismatic
-Good liar
-Packs a good punch
Weaknesses
-Easily jealous and suspicious
-Impulsive liar
-Not very 'book smart'
Fears
-Losing control of a situation/Powerlessness
-Responsibility
---
---
Personality:

Jealous|Fun|Egotistic|Charismatic|Manipulative|Romantic|Violent

Living a life of perfection isn't something Jason would qualify for- or want. In a town that's dominated by people trying to "one up" others, Jason has tried his best to keep up appearances despite the fact that he really,

really

hates it. Generally, all Jase wants is a good time and a free ride through life. While he's not the smartest when it comes to things like math and grammar, he has a disarming smile and way with words that allows him to get by just fine. Along with that though, he also tends to lie a lot, and finds himself getting trapped in own lies. He hates lingering on the past and believes in living in the moment, but often feels held back by his own lies in one way or another.

He has a big ego and will probably do anything to keep his pride, making him somewhat unreliable. But when he wants to be he's very kind and even downright sweet, which makes it easy for people to look over the fact he's manipulative. He loves to party- often trying to make even mundane things seem livelier and more fun for the hell of it. He has a problem with taking anything seriously, either making everything into a game or just downright ignoring responsibilities. The only thing he's ever really put any whole-hearted work into is the piano, which he started playing as a kid and hasn't stopped since. Though he does prefer to play on a keyboard than an actually piano. While his reckless behavior sometimes suggests otherwise, he's actually very frightened of the fact that someday his life will spiral out of control and he won't be able to fix it. If anything, his random acts of mischief are almost his desperate way of proving he can do whatever he wants and is in complete control. In a way, he's not only lying to everyone he cares about, but also himself.


~~~~~~~~~~~~~~~~~~~~~~~~~~~~~~~~~~~~~~~~~~~~~~~~~~~~~~~~~~~~~~~~~~~~~~~~~~~~~~~~~~~~~~~~~~~~~~~~~~~~~~~~~~~~~~~~~~~~~~~~~~~~~~~~~~~~~

History:
Jason's resentment to authority probably started before he could even walk. His parents were both everything a parent should be- in the most fake way possible. They were the "picture perfect" family on the outside, but all resented each other in reality. They'd sit at the dining table, share a meal, pretend to be interested in each other's days, and then wouldn't speak till dinner the next day. The only time they even smiled at each other was in public, because no one could know that their perfect family wasn't so perfect. Growing up with parents who could care less, no one really told him what to do, and when people eventually tried to do so, he resisted with everything he had. On top of that, his dad left without a word right before he started high school, and now his family didn't even have the appearance of perfection. Everyone knew how messed up their lives were, and the neighbors loved to stick their noses into things that weren't their business. Even other kids his age acted differently, but no matter what he did he couldn't make the situation better. He hated it.

But high school seemed to fix all that. People stopped associating him with his family's mistakes and instead judged him on his own. He resented having to be judged at all, but at least if it was only himself he could control it. And his first year of high school is when he met Abbie- the girl he's been dating since. Despite her own demons seeming to constantly bug her, Jase immediately hit it off with her. Somehow her more timid but kind personality worked well to balance out his own loud and impulsive one. He knew she was depressed for quite awhile, almost right off the bat. But besides being there for her when she needed him, he never pushed her to get any actual professional help. Partially because he didn't think she was that far gone, partially because he didn't believe in therapy or doctors.

But all good things come to an end, and not long after he finished high school he fucked up. Abbie went to the hospital, for reasons her parents would not tell him but deep down he knew. He began to go out more while she recovered, almost as if to get his mind off the fact she really was going to kill herself. He began to party more, and the habit continued even after she recovered. He was known for being a bit over the top when it came to parties but had never really lost control of himself. However, at one particular party one bad mistake led to another and he ended up hooking up with some guy he had just met. Yes, he cheated, but he hadn't planned for it to go beyond that one night. But then he ran into the guy again. And again. And without even officially saying the words, they were practically in a relationship.
---
---
Other:
He almost always wears the bracelet his dad gave him, despite saying that he hates him.
Face Claim:
Luke Pasqualino
Hexcode:
#400080