---
---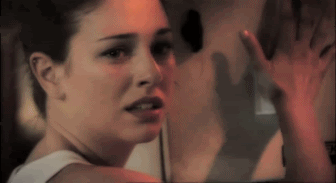 Name:
Rosalyn Elana Narváez
"In Spain it's pronounced like Ross-ah-lean. But in the states people usually say Rose-a-lyn. Either's fine.

Nicknames:
Rose
"By my friends in America."
Rossa
"By my grandmother and older relatives in Spain."
Age:
18

Gender:
Female

Sexuality:
Homosexual
---
---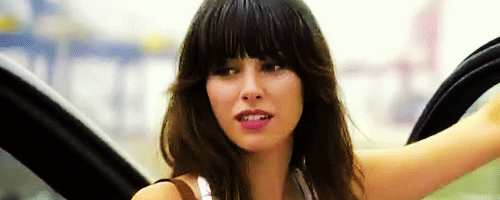 Back in Spain, about 2 months before she'd left for America, Rosalyn had been involved in a very dangerous undertaking. It hadn't been her original idea to get involved in robbing until one night. She'd caught her parents arguing about the trip Rose would be taking. The numbers they had been keeping track of for months suddenly weren't adding up. Rose's mother had even began to cry when realizing they were short €2,000 for the trip. After Rose explained this all to her best friend, Leana, the thought of stealing instantly came to mind. Over the next week Rose and Leana planned to commit a robbery at the Salamanca Bank of Spain, ultimately to get Rose out of Spain. When the time came she stole 2 of her uncles loaded guns and committed the crime. Rosalyn is now well aware that she and her friend are wanted for armed robbery in Spain and if anyone were to discover it was her who had committed the crime, she would land in prison for up to 15 years.
---
---
Likes
-Motorcycles-
-Political correctness-
-Her siblings-
-Massages-
-Dressing up-
-Socializing-
-Hot Coffee-
Dislikes
-British accents-
-Overwhelming situations-
-Bar food-
-Touchy feely people-
-People touching her stuff-
-Most movies-
-Long dresses-
-Lying-
-Fighting-
Talents
-Driving-
"I once dated this cop, crazy pursuit driver, he taught me a lot. It's kind of like a secret weapon almost."
-Spanish-
"Spanish is my first language."
-Curling hair-
"I guess I have too many younger sisters to not be handy with a curling iron."
Weaknesses
-Saying no-
"Mainly to my sisters. However, if you begged me to I'd probably cave."
-Political arguments-
"Yeah I just get caught up in them, I don't know it's kind of embarrassing."
-Polite people-
"I'm sorry but when people are nice to me I just, trust them. How is that a bad thing?"
Fears
-Being forgotten-
"Being forgotten by my family."
-Rollerskating-
"Yeah no."
-Not living life to its fullest extent-
"I just would like to appreciate everything, that's all."
---
---
Rosalyn has been described as a very genuine young lady by her family members. She's always put her best foot forward in helping out keep the family a float. For the majority of her life it hasn't been about her it's been about holding the standards her parents wished. Rose has kept her grades high and her social activity as a high school student low. However, she does enjoy being with friends on occasion. Rose isn't naturally a troublemaker. In fact at one point she had been given the name Bebé Protegido, or sheltered baby, by some of her guy friends. It was simply that she takes everything seriously, and is normally very strict with herself.
Rosalyn is very smart and thinks things through before taking action. She never jumps to conclusions and loves listening to people talk. In certain situation she can become quite shy. Especially if she doesn't understand something someone says, she'll become quite and shy away from the conversation. Her self confidence has been moderate high, but coming to America it has sunk once again. Most likely because American girls are much different than Spanish girls and it's something she is not used to.
Rosalyn was born in Salamanca, Spain December 11th, 1997. She was the first of 7 children born to her mother and father over the span of 15 years. Her father was a full time sales manager, while her mother wove scarves to sell to tourists on the side for extra money. Being the oldest, Rosalyn grew up taking care of her siblings when her parents were busy. Over the years she has fallen in love with her siblings and they as well, simply adore her, especially her younger sisters. Everyone in Rose's family speaking Spanish fluently, as it is their native language. However, the older children have become fluent in English due to taking English classes in school and getting part time jobs in touristy parts of the city.

When she was 14, Rose discovered her sexuality was not exactly the same as the people around her. She became panicked to find that no boy she came across could give her stomach the butterflies quite like some of the girls could. Her parents, displeased with the news, told Rosalyn that she was aloud to have these feelings as long as she didn't act on them. Desperate to pull herself away from her family and do something for herself for once, Rosalyn begged them to let her study in America her last year of high school. They agreed and spent the next 2 years saving up for the trip. Rosalyn, being a straight A student was able to gain scholarship money. However, the last €2,000 was stolen by Rosalyn from Salamanca's city bank (see secret for details).
---
---
[img]gif%20or%20picture[/img]
Other:
Currently resides with the Blackburn family as a student studying abroad.
Face Claim:
Blanca Suarez
Hexcode:
#FF3333