---
---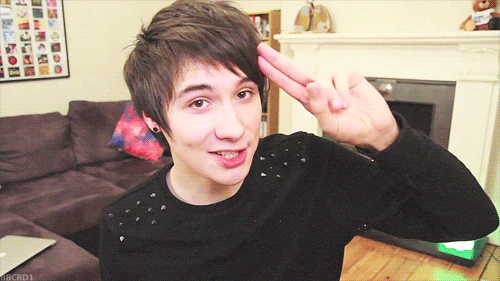 ---
"Naughty, naughty, naughty
We just wanna party
It's all about fun and games
Until I hurt somebody."
- Naughty Naughty | Porcelain Black.

Carousel | Melanie Martinez || Crazy (cover) | Melanie Martinez || Monster | Paramore
---
---
Name:
Wyatt Quinn.

Nicknames:
Wy, Q, Quinn.

Age:
Nineteen.

Gender:
Male.

Sexuality:
Bisexual, openly.
---
---
For the past year or so, Wyatt has been living without a reliable place to call his home, forced to find shelter wherever and whenever it is offered to him. Sometimes this will be with friends, those of whom fit into the slightly less judgmental side of Mountain Brook, but other times he'll have no choice but to camp out in alleyways or empty buildings. It all depends on how generous people are feeling with their free space, really, and there aren't a lot of people he can come straight out and ask. Most people assume he already has his own apartment, but for personal space issues he rarely shows it off. They might also think that he left his home of his own volition, when this is in fact false.

Another big secret - and one which influenced his parent's decision to remove him from the family home - is that Wyatt suffers with issues related to his anger. It's more than just a case of 'losing his temper', and focuses more around the sort of rage that inspires reckless and impulsive behaviour. At first, when he was only a child, his parents thought he was simply being a little bit stroppy, but over the years - as the condition worsened - they realised it was much more than that. They became afraid, not only for themselves but for Wyatt's younger siblings, whom he would take his anger out on relentlessly. It was because of this that they made the decision to, for lack of better wording, get rid of him. He was too much of a risk.

However, for Wyatt, he is as much a victim of his own anger as his family felt they were. His reckless behaviour has a way of placing him in some very bad, very harmful situations. But, again, it's more than that. His lack of family, true friends and mental stability often result in a sort of self-loathing, which can result in self-harm.
---
---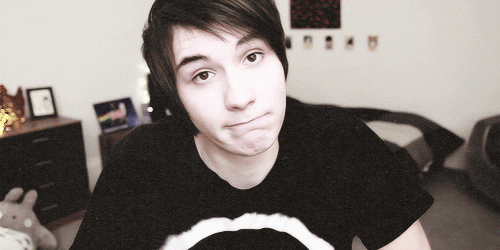 Likes
+ Good company.
+ Distractions.
+ Animals, both domestic and wild.
+ Reliability.
+ Openness and genuineness.
Dislikes
- Unnecessary/irritating sounds (
misophonia
).
- Himself.
- People who boast.
- Disingenuousness.
- His own temper.
Talents
Escaping
| Wyatt has always had the odd ability to escape - or in other words
slip out
- of bad situations. Which is good, considering how much trouble he can find himself in at the best and worst of times.
--
| --
--
| --
Weaknesses
Peer Pressure
| To say that he is easily influenced would be an understatement.
Curiosity & Intrusiveness
| He's always sticking his nose where it doesn't belong; this, consequently, gets him in a lot of trouble.
--
| --
Fears
- Rejection, in a general sense.
- Public embarrassment/humiliation.
- Hurting a loved one.
- Being perceived as weak.
- That he'll somehow offend the wrong person at the wrong time.
---
---
Wyatt's a pretty normal guy, all things considered. He's generally friendly, up to a point, and to look at him at first glance you'd probably suspect him of not being able to do much harm to anyone. He's not intimidating - not that he'd want to be - and he certainly won't act out against anyone unless given reason to. His main issue is that any reason, strong or weak, is enough to spark his anger, and then it's a whole other story. But, when he's not allowing his temper to spiral out of control, he's actually quite polite and as some have said, 'a pleasure to be around'. He greets everyone with a smile, and he'll go out of his way to start conversations if things have gone quiet. Despite rarely going outside as a child, he's become oddly social over the recent years.

If he loses his temper, all the aforementioned traits hit a brick wall, and are replaced by a malicious and brusque attitude towards everyone. It's like he loses the filter in his head which works to prevent him from saying something offensive, and as a result of this he'll often try to push people's buttons just to get a rise out of them. Aside from the verbal abuse he'll direct towards people, there's also the violent tendencies. He'll only occasionally direct it towards a person, and the rest of the time he'll focus on the things around him; furniture, everyday objects, walls, doors, etc. However, he retains some sense of reason with regards to close friends and family, but not quite so much as to calm him down completely; only to stop him from pushing it too far.

He is known to show a great deal of remorse for actions committed whilst angry, and - depending on the extremity of the situation - he'll become something of a shut-in for varying periods of time afterwards. There's also a sense of self-loathing and low self-worth that follows each outburst, again the extremities of which vary depending on what exactly has happened. When this occurs, he's not open about it, and such a phase is indicated by a lack of social interest and a general quietness to his character.

Despite all that, Wyatt is not at all stubborn, and so he can seem to be quite a push-over. This, of course, means that he'll only rarely - if at all - lose his temper when he feels pressured. Some would call it selflessness; he'll more often than not go out of his way to help someone before being asked to, because such is just his nature. If he was asked to do something - within reason, of course - then he'd see no reason to object, so he'd do it.
(1-2 decent paragraphs. Quality, not quantity, as always.)
---
---
Other:
- Wyatt has a friend who washes his clothes, but cannot give him shelter.
- Sometimes he will have to steal in order to get food, but only when desperate.
- There is an old dog (Alsatian), whom he has called Merlin, that he'll sometimes encounter on the streets.
Face Claim:
Dan Howell (
danisnotonfire
).
Hexcode:
#336699
---
---