---
---
GENERAL INFO
Full Name:
Xanna Belle McKiney
"Yeah, I don't even know what my dad was thinking."
Preferred Name:
"I don't care what you call me."
Ethnicity:
50% Brazilian, 50% English
"Da's English. Mum was Brazilian."

Birth Date:
April 19th.
Age:
17
Sexuality:
Bisexual
Dialogue Color:
#7D1B7E
---
---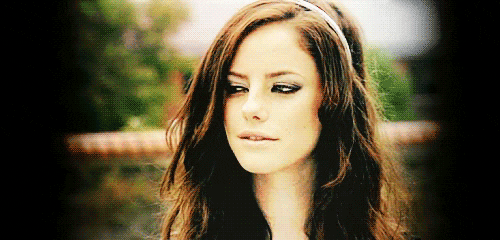 APPEARANCE
Height:
5'8
Distinguishing Marks:
She has a
ram
tattoo on her shoulder for her zodiac sign,
a memoir with the date October 21st on her wrist
, and multiple other tattoos dispersed over the body. She has a lip piercing on the right side, both ears are pierced three times and the each have an industrial piercing stuck through with safety pins, and a nose ring. The scars that are faded on her wrists are from previous self infliction and she also has a long, dark scar that goes around her breast and the tip peaks out if she is wearing a low cut shirt. Somewhat similar to
this
except not as long.
General Description:
Xanna is quite tall and she enjoys that, she also sports an almost too thin frame due to anorexic tendencies. Her hair is light auburn in color and in length goes to the mid of her back. She keeps her bangs swept to one side, although a lot of the time her bangs stay tucked behind her ear to keep them out of her face. She exhibits heavy eye makeup at all times, but it is the only type of makeup that she wears. Her attire is made up of a darker, more gothic style. It is rare to see her in an actual color besides neutral colors of grey or sometimes red. She loves fishnets and garters and combat boots and basically any other type of accessory that fits her style.
---
---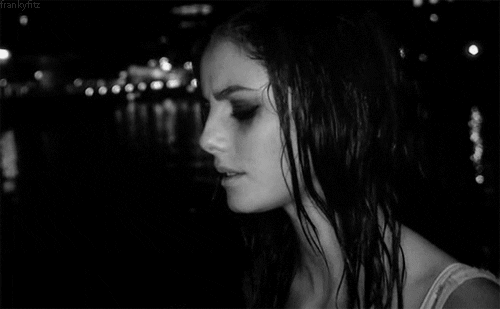 PERSONALITY
Xanna is the girl that always sat in the back of the classroom. She would know the answer to nearly every question a teacher would ask but would never even think to raise her hand, not wanting any extra attention on herself. If she were called on she would simply mumble,
"I don't know."
yet criticize the idiots who guessed the answer wrong in her head. She isn't particularly nice unless you're her friend. But she isn't an outright bully either. She will judge you in her head or roll her eyes at her idea of an idiot.
Her form of attire would convince someone that she's a slut because she enjoys flaunting her beautiful body. This could be true because there was a time she would use her body to get her next fix. But that didn't mean she wouldn't steal an extra gram while the guy was passed out for taking advantage of her addiction or desire. She could certainly be pegged as someone who is selfish, although there were those five friends that she used to have that she would have taken a bullet for. Having them showed her that there was more to only caring for herself. But losing them made her utterly bitter.
She is very crude, impulsive, and has a bad mouth so when you finally get her to talk, don't be surprised to hear cuss words bunched up in a couple of lines. It's just how she was raised.
Role:
The Stoner
"I thought that'd be obvious."
(Poison)
---
---
HISTORY
Relationship Status:

"Does my weekend girl or boyfriend count?"

Family and Friends:

"Just got da and Trina left.....and my cat."
Known Languages:

"Brazilian Portuguese and English. You can thank my mum for that."

Background:
Xanna's mother died of Cancer when she was nine. It tore her world apart. Her mother was the closest friend that she had besides the five and now she would be stuck with her abusive father. He had made her and her mother's life miserable, but now he had Xanna all to himself. She remembered countless nights, whether he was sober or not, that he would chase her. She would frantically click the lock on her doorknob, sometimes not completing the action quick enough and he would intrude into her room and sexually assault her while she cried.
This only got worse as she got older. He body developed and she became beautiful. Drugs and her Eating Disorder kept her tiny and her father loved that even more. When she wouldn't comply to him, he would leave her bruised and sometimes broken. She'd suffered cracked ribs, a concussion, and other types of fractures throughout their relationship. One night he held her down chest by looping through a belt to the bedpost to keep her on the bed and she struggled so hard while he hit her and whipped her that the belt left a whelp and later a scar on her chest. Her father forced her to do so many things and finally she couldn't take it and ran away from home.
For the next few months she struggled to survive on the streets until her cousin came upon her shabby state while she was trying to steal food in the supermarket. Trina noticed her trying to steal and stopped her from doing so without telling authorities. She invited Xanna to live with her and the girl gratefully accepted. She was forced to follow the house's rules and that didn't go on for very long. It was hard to contain Xanna and keep her tied down. Her cousin quickly found out about her drug abuse and kicked her out when Xanna refused to stop. She had never disclosed to her cousin why she ran away.
She was in and out of juvi for possession and sometimes distribution of drugs along with her ex-boyfriend Travis Hames. She would get out sooner because he eventually would tell detectives that she had nothing to do with it and they would let her go for lack of evidence.
She lived with Travis Hames while they were together for nearly three years. When they began fighting she didn't know where to turn. She returned to Trina and begged for her to take her back. Her cousin allowed her if she promised not to bring drugs into the house again. Xanna promised and has kept to this promise only so she didn't have to depend on Travis. If she wants a fix she leaves for the evening.
---