Character: [OPEN]
(Preferably male, since I'm trying to get better at roleplaying Heterosexual couples rather than Homosexual, but either gender is fine)
He was taken into CPS (Child Protective Services) when he was little because
(your choice)
. Since then, he's been bouncing from home to home constantly, until CPS Manager Jenne found him a permanent home. Unfortunately, the couple in mention was killed in a car accident a week before he was to move in.
His Manager, Maria, felt bad for him and decided to take him in until the system could find another permanent family.
(The character is traveling to Whidbey Island from Florida, which means several flights and a long car ride. Keep that in mind.)
Character Sign-Up:
Full Name:
Age:
Grade:
School:
Class schedule: ***
Hair:
Eyes:
Height:
Weight:
Skin Tone:
Wardrobe:
Guardian(s):
Other family:
Friends:
Pets:
Farmhands:
Good Traits:
Bad traits:
Habits:
Phobias:
Medical Issues:
Likes:
Dislikes:
Ethical Background:
Backstory:
***School Schedule***
Recquired Classes:
(There are 7 periods to fill, not including Lunch)
-One Math (Algebra 1-4, Geometry 1-4, Trigonometry, and Calculus)
-One Science (Basic Chemistry, Advanced Chemistry, Earth Science, Physical Science)
-One Literature (Poetry, Creative Writing, Grammatical Editing)
-One History (World History, US History, State History)
-One Physical (Physical Education, Aerobics, Dance, Weight Training, or a sport)
Extracurricular Classes:
(Pick two)
-Physical (Physical Education, Aerobics, Dance, Weight Training, or a sport)
-Artistic (Advanced Art, Abstract Art, Pottery)
-Musical (Concert Choir, Jazz Choir, Jazz Band, Concert Band, Orchestra)
-Language: French, German, Spanish, Russian, Asian Alliance (Japanese, Chinese, & Korean in one since there were so few students interested)
-Computer Tech
-Woodshop
-School Aide (Where you help out teachers, the office, the Library, and depending on what Period you have it, supervising the Elementary school recess)
Sports include:
-Football
-Soccer
-Volleyball
-Baseball
-Basketball
-Swim Team
Clubs include:
-Bowling Club
-Art Club
-Music Club
-Computer Club
-Book Club
-Sociology Club
-Chemistry Club
Relationship
The relationship between our two characters can be either friendly OR romantic. I personally would like this to be a romance roleplay, since I'm a huge sucker for romance and also trying to get better at roleplaying Heterosexual couples.
The Jenne Household
CPS Manager Maria Jenne (The new character's personal manager) decided to take ___ into her home until a permanent family could be found. She and her daughter, Avery (My character), are both very excited and up to the task. They live on the Jenne Farm in Whidbey Island, Washington (THIS IS AN ACTUAL PLACE AND I'VE BEEN THERE NO JOKE I SWEAR).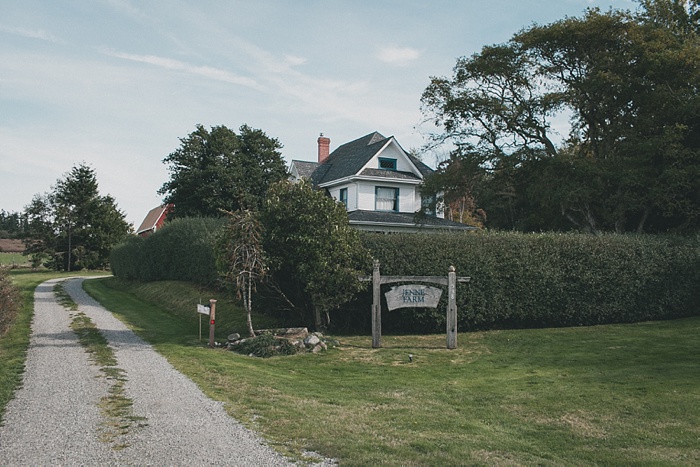 Anyhow, the farm has the following:
-Large antique farmhouse with four bedrooms (Maria's room, Avery's room, the Guest room, and the Library), two bathrooms (One downstairs, One upstairs w/ a shower tub thing), two living rooms (connected with an arch between them), Dining room, kitchen, and attic (Currently used as Avery's "Lab") with personal staircase (located in the kitchen). House also has three doors (One out front, One on the side of the house, and one in the kitchen facing the driveway).
-One large red barn with a huge loft and four pens (Horse, Cows, Goats, Chickens), as well as tons of hay and harvested crops.
-One Dance Hall (Currently being used as an Art Studio) between the house and barn
-One small Shed, near the kitchen door (Currently being used to hold tools and outdoor equipment)
-One small 4-space parking area on the beach-wards side of the house, driveways on the other side)
-One side yard by the driveway, one front yard facing the road, and several crop fields
Avery remodeled the guest room for the new kid's arrival. She:
-changed the wall paint from a dull yellow to a sky blue, with white clouds and a sun (painted around the ceiling light) that turns into a white glowing moon in the dark due to glow-in-the-dark paint
-changed the bedspreads from flowers to navy blue and black
-changed the old curtains out for new white ones
-added a lamp and alarm clock as well as a small bookshelf with several graphic novels
-and stuck a creepy clown doll in the closet as a joke
Taking place in...
Arcs are bundles of posts that you can organize on your own. They're useful for telling a story that might span long periods of time or space.
There are no arcs in this roleplay.
There are no quests in this roleplay.
Here's the current leaderboard.
There are no groups in this roleplay!
Welcome home, Promethean. Here, you can manage your universe.
Arcs are bundles of posts from any location, allowing you to easily capture sub-plots which might be spread out across multiple locations.
You can create Quests with various rewards, encouraging your players to engage with specific plot lines.
Settings are the backdrop for the characters in your universe, giving meaning and context to their existence. By creating a number of well-written locations, you can organize your universe into areas and regions.
Navigation
While not required, locations can be organized onto a map. More information soon!
There are no groups in this roleplay!
By creating Collectibles, you can reward your players with unique items that accentuate their character sheets.
Once an Item has been created, it can be spawned in the IC using /spawn Item Name (case-sensitive, as usual) — this can be followed with /take Item Name to retrieve the item into the current character's inventory.
Give your Universe life by adding a Mob, which are auto-replenishing NPCs your players can interact with. Useful for some quick hack-and-slash fun!
Mobs can be automated spawns, like rats and bats, or full-on NPCs complete with conversation menus. Use them to enhance your player experience!
Current Mobs
No mobs have been created yet.
Locations where Mobs and Items might appear.
You can schedule events for your players to create notifications and schedule times for everyone to plan around.
Add and remove other people from your Universe.
The Forge
Use your INK to craft new artifacts in Friendship. Once created, Items cannot be changed, but they can be bought and sold in the marketplace.
Notable Items
No items have been created yet!
The Market
Buy, sell, and even craft your own items in this universe.
Market Data

Market conditions are unknown. Use caution when trading.

Quick Buy (Items Most Recently Listed for Sale)
None
Discussions
Topics

Replies
Views

Last post
Most recent OOC posts in Friendship
is this a 1x1 or multiple people either way I would be interested in joining
This is the auto-generated OOC topic for the roleplay "
Friendship
"
You may edit this first post as you see fit.