Quinn Blythe Kismet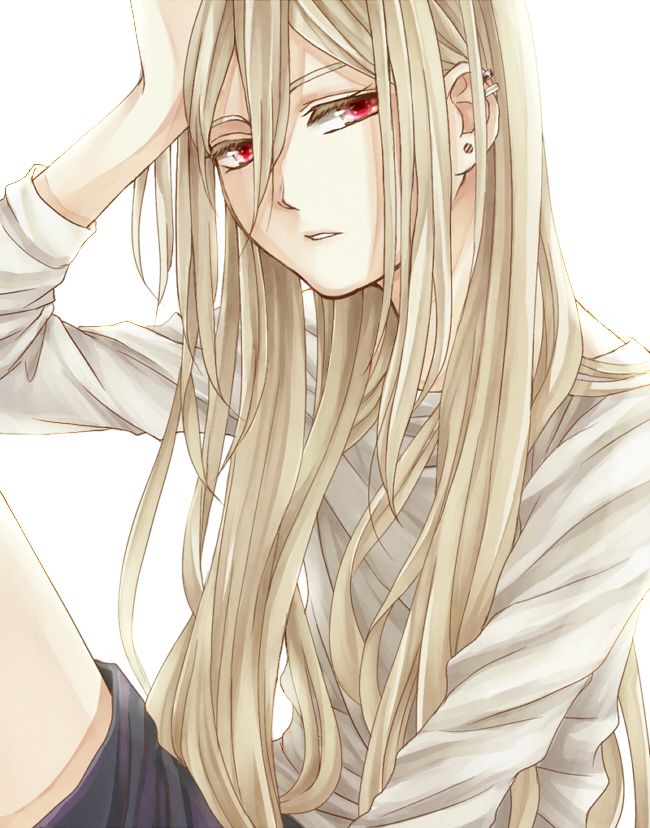 Age
20 Years
Role
Human
Gender
Nobody Knows but he's a male.
Personality
Quinn is practical and usually comes off as being lazy since he rarely has the urge to do anything for other people. He is very pessimistic and cold towards other, typically ignoring them although in his work environment and home (If you even can get close to his house) he tends to be more relaxed and gentle. His pretty looks has gotten him a lot of trouble so he doesn't have patience for people who show symptoms of 'love'. Frankly, he doesn't even believe love exists. Quinn also happens to be very secretive and isn't the 'sharing and caring type'.
Pros
Quinn is a hard worker, diligent, and responsible. He doesn't shirk is duties although he may complain a bit. He loves kids albeit often shunning them because they can be obnoxious. He's the older of his siblings and this makes him more mature than most people.
Cons
He's rude, cold, harsh, and an overall bastard. Quinn hates people and if their was an alien race invading, would probably encourage them to reform the world. He doesn't think humanity has much hope and happens to show it through sarcastic remarks.
Appearance Description
Quinn is a pretty female with long hair and gorgeous almond shaped eyes. However, truth be told, Quinn is actually a male. He has no chest, no serious figure so the only femininity in him is his face and how he hates it sometimes. His lips are shaped nicely with the bottom plumper than the upper. His high cheekbones and blonde hair gives him a sort of regal look, almost like a princely female when he wears his hair in a ponytail. He's tall, standing at 5'9" and weighs 167lbs as he doesn't have muscle but is defined enough to make it sexy when he takes his clothes off. However, considering everyone thinks of him as a female, he doesn't ever get nude.
EXTRA IMAGES
Ponytail
Casual Clothing
History
Quinn had a simple life at least until the peak of his teenage life. He attended school and was quite the delinquent, always playing around and never giving too much into studies although he was a genius nevertheless. He gained a reputation as the baddest girl around and of course he protested to being called that but life was good. His parents didn't like his lifestyle and they worried so sometimes him and his parents argued. Although, it never came to blows. However one day he got picked up from the arcade and his parents had seen some of the delinquents near him and freaked out, yelling at him to fix his act.

His parents were distracted and lost control of the car and drove off of the highway and down the cliff into the river. Quinn still has nightmares about screaming at the top of his lungs before the feeling of falling caused him to scream harder and reach for his mom. He still remembers the seat belt giving away and his body flinging into the seat in front of him, pain arching in his side. Nevertheless, Quinn had to grow up after that and take care of his siblings. He had a younger brother and he had never realized it, but his brother had been trying to follow in his footsteps and become a mafia member. Quinn corrected himself, got a degree and became a teacher and is now working hard to raise his brother and his cat who is his sole confidant.