Twelve kids meet online in a chat room and have been talking for six years. After telling each other everything and being each other's only real friends they decide to meet during their summer vacation. They decided on a road trip to California. Some of them have crushes on each other, some are one sided, other's will have complications because more than one have a crush on the same person. Will friends turn their backs on each other? Will seeing each other in person change how they feel about being friends or wanting to be more? You decide on that!
PLEASE BE SURE TO READ OVER YOUR BROTHER/SISTER'S CHARACTER INFORMATION BEFORE FILLING OUT YOUR SKELETON! THERE MAY BE SOMETHING THERE THAT IS IMPORTANT BETWEEN THE TWO OF THEM! IF THAT CHARACTER HAS NOT BEEN TAKEN YET THEN FEEL FREE TO DO AS YOU WISH WITH EVERYTHING!
Nova Santos | FC: Vanessa Hudgens | Has a crush on Tyler Blackburn face. Ellie Santos's older sister.
OPEN
| FC: Ashley Tisadale | Has a crush on Dylan Sprouse face.
Ellie Santos | FC: Selena Gomez | Has a crush on Lasher Sutton and Dylan Sprouse face. Nova Santos's younger sister.
OPEN | FC: Demi Lovato | Has a crush on no one.
Shelby Luthen | FC: Debby Ryan | Has a crush on Tyler Blackburn face.
Claudia Morgan | FC: Mary-Kate Olsen | Has a crush on Josh Hutcherson face.
OPEN | FC: Zac Efron | Has a crush on Demi Lovato face. Dylan Sprouse face's older brother.
OPEN | FC: Josh Hutcherson | Has a crush on Shelby Luthen.
OPEN | FC: Dylan Sprouse | Has a crush on Selena Gomez face. Zac Efron face's younger brother.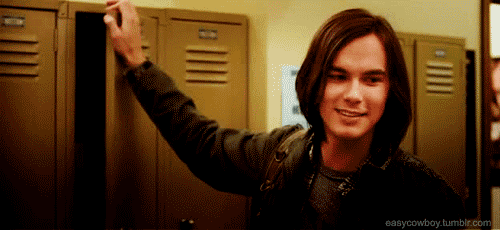 [OPEN | FC: Tyler Blackburn| Has a crush on no one.
OPEN | FC: Lucas Grabeel | Has a crush on Claudia Morgan.
Lasher Sutton | FC: Avan Jogia | Has a crush on no one.
Character Skeleton
Name: (First, Last)
Age: (17-19)
Birthday:
Height:
Eye color:
Hair color:
How did they come across the chat room?:
5 likes:
5 dislikes:
5 fears:
5 things they hate about themselves:
Personality:
Biography:
Taking place in...
0 posts here • Page 1 of 1
0 posts here • Page 1 of 1
Arcs are bundles of posts that you can organize on your own. They're useful for telling a story that might span long periods of time or space.
There are no arcs in this roleplay.
There are no quests in this roleplay.
Here's the current leaderboard.
There are no groups in this roleplay!
Welcome home, Promethean. Here, you can manage your universe.
Arcs are bundles of posts from any location, allowing you to easily capture sub-plots which might be spread out across multiple locations.
You can create Quests with various rewards, encouraging your players to engage with specific plot lines.
Settings are the backdrop for the characters in your universe, giving meaning and context to their existence. By creating a number of well-written locations, you can organize your universe into areas and regions.
Navigation
While not required, locations can be organized onto a map. More information soon!
There are no groups in this roleplay!
By creating Collectibles, you can reward your players with unique items that accentuate their character sheets.
Once an Item has been created, it can be spawned in the IC using /spawn Item Name (case-sensitive, as usual) — this can be followed with /take Item Name to retrieve the item into the current character's inventory.
Give your Universe life by adding a Mob, which are auto-replenishing NPCs your players can interact with. Useful for some quick hack-and-slash fun!
Mobs can be automated spawns, like rats and bats, or full-on NPCs complete with conversation menus. Use them to enhance your player experience!
Current Mobs
No mobs have been created yet.
Locations where Mobs and Items might appear.
You can schedule events for your players to create notifications and schedule times for everyone to plan around.
Add and remove other people from your Universe.
The Forge
Use your INK to craft new artifacts in From Chatroom to Real Life. Once created, Items cannot be changed, but they can be bought and sold in the marketplace.
Notable Items
No items have been created yet!
The Market
Buy, sell, and even craft your own items in this universe.
Market Data

Market conditions are unknown. Use caution when trading.

Quick Buy (Items Most Recently Listed for Sale)
None
Discussions
Topics

Replies
Views

Last post
Most recent OOC posts in From Chatroom to Real Life
Your character looks good ;)
Hello there :)
I was wondering if this RP is still going on, if yes, could I reserve FC:Jennette McCurdy and maybe change the FC to Mary-Kate Olsen?
Yes, that's fine with me.
I'd like to take the Avan Jogia face and the Tyler Blackburn face as well, if it is okay with you.
Wow, CyberGlowfly your character looks great! I didn't realize I could incorporate all the asked for information into a BBcode...may I ask what it is? :P
Missie, You could take the Tyler Blackburn face, but I would really like for him to stay as who he is.
Could I take the Tyler Blackburn FC but change it to Alex Pettyfer?