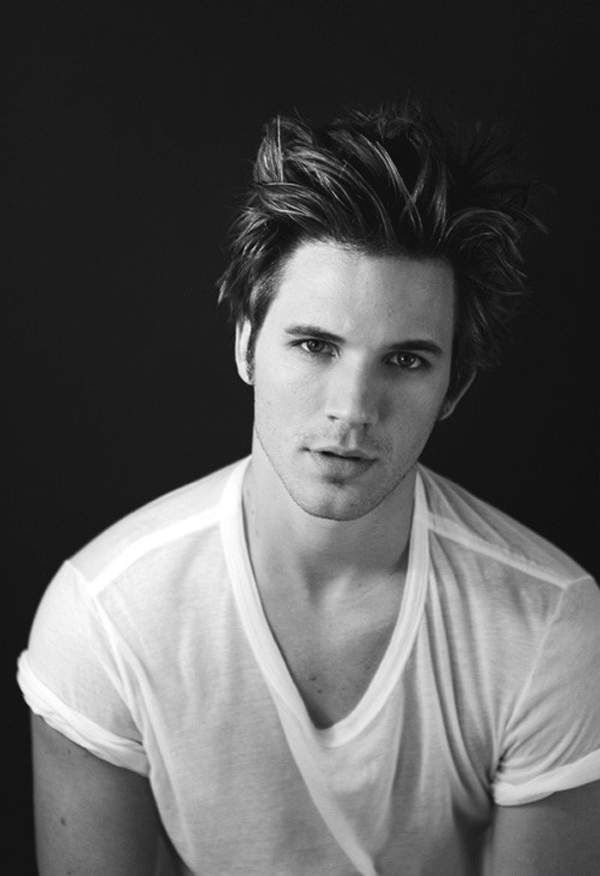 Name: Markus Powell
Nickname: N/A
Gender: Male
Age: he appears 24 but really he's 719
Race: vampire
Ancestry: Italian/Greek heritage
Mate: Amelia Blackwell
Appearance Description:He looks very pale due to the fact that he is lifeless and his skin is that of a cold descent to touch,feel,and dab over.In general he has a red style of crimson to look at times and he rarely cares about themas he could fool a mortal by saying they are contacts that just fit him and he couldn't go without them.He weighs at about a heavy precent of 212 pounds and considers himself a bit bulk but he's faster than most so he enjoys that power over most vampires.He is at about the size of 5'9.

Personality: What type of persona are they? ( Under construction )

Hobbies:
Drinking human blood,wild raves,track and field
Likes:
The American ways,the different changes in the world,fast cars,pittyful humanism
Dislikes:
The Olympic coven,the volturi,vegetarian vampires of course,spiders

Other: Describe their family, house, and slight history here.
He was born in the early ages Rome and greece when he was just a mere boy and knew nothing of the further life.He grew up living in a poor household and felt as if others never really cared about him as he reached his older ages and by then he was a grown man.As he grew older of his family butchering him over the fact that he had no wife and his mother who wanted kids out of him in which he could never find a woman or a good job forcing him to get involved in fighting under the late town bars.
His job was pretty simple at the time as it was Eat.Train.Fight.Sleep and that was all he did which was for the money and after that he felt as if the money he had could make him a little wealthy but he was still known as an under-status person to most.He kept fighting until he started to get drunk and felt as if life was over for him as he got older and that was before he met Claudia.She seduced him to the point were he wanted her so badly but the effects were that she had such cold skin and such red eyes.
He suspected for her to have some kind of skin reaction and that was just before she introduced him to a clan of shortage by the name of the volturi which at the time Markus knew nothing about.They took interest in him and the leader of them by the name of Aro said he could see something in him and ordered Claudia to turn Markus forcing the whole vulturi watch markus turn as the venom made him react badly and the pain and screaming reduced and then by the next hour Markus,was a vampire.
He knew all the rules after he was turned as he was still close to family and visited whenever he could but before he would go anywhere he found a new clan of two and him as they were all powerful in their own ways and markus being the oldest was the rightful leader.
Special Power:
He can run faster than normal vampires