Five years
ago, our world was changed by the selfish hatred and anger of a single man. This man was the first of his kind, but by no means was he the last. We call them Proto-sapiens... Proto's for short. About twenty percent of the population is Proto sapiens, and by New Federation Laws, they are weeded out, examined for danger level and, if necessary, incarcerated or executed. Some Proto's are obvious, the have unique features that make it easy to figure out what they are. Features like wings or claws, adaptations or mutations that make them dangerous and different. They're commonly called by the derogatory term of mutts, a reference to mutated appearance relative to "normal" humans. Others are not so obvious, these are the truly dangerous ones. Where mutts are usually locked up just out of prejudice, the Powered are feared and hated, actively hunted down and killed. These are the men and women and children who can read your minds, manipulate matter and energy, and even alter reality itself
Before any of them however, there was a man named Taron Mayfield. He was the first of all Proto-sapiens, and the most dangerous by far. To understand his power, it must be understood the power contained in all living matter. To take the mass of a human being and convert it all into energy would give you power equal to fifty of our sun's at once. Such is his power, that he becomes the raw and unfathomable power of chaos and destruction incarnate. At the place which has since become known as The End, he unleashed an explosion which incinerated a total of fifty thousand square miles, in seconds. The heat from the blast was great enough to burn the atmosphere, creating a hole through which the deathly cold of space swept in.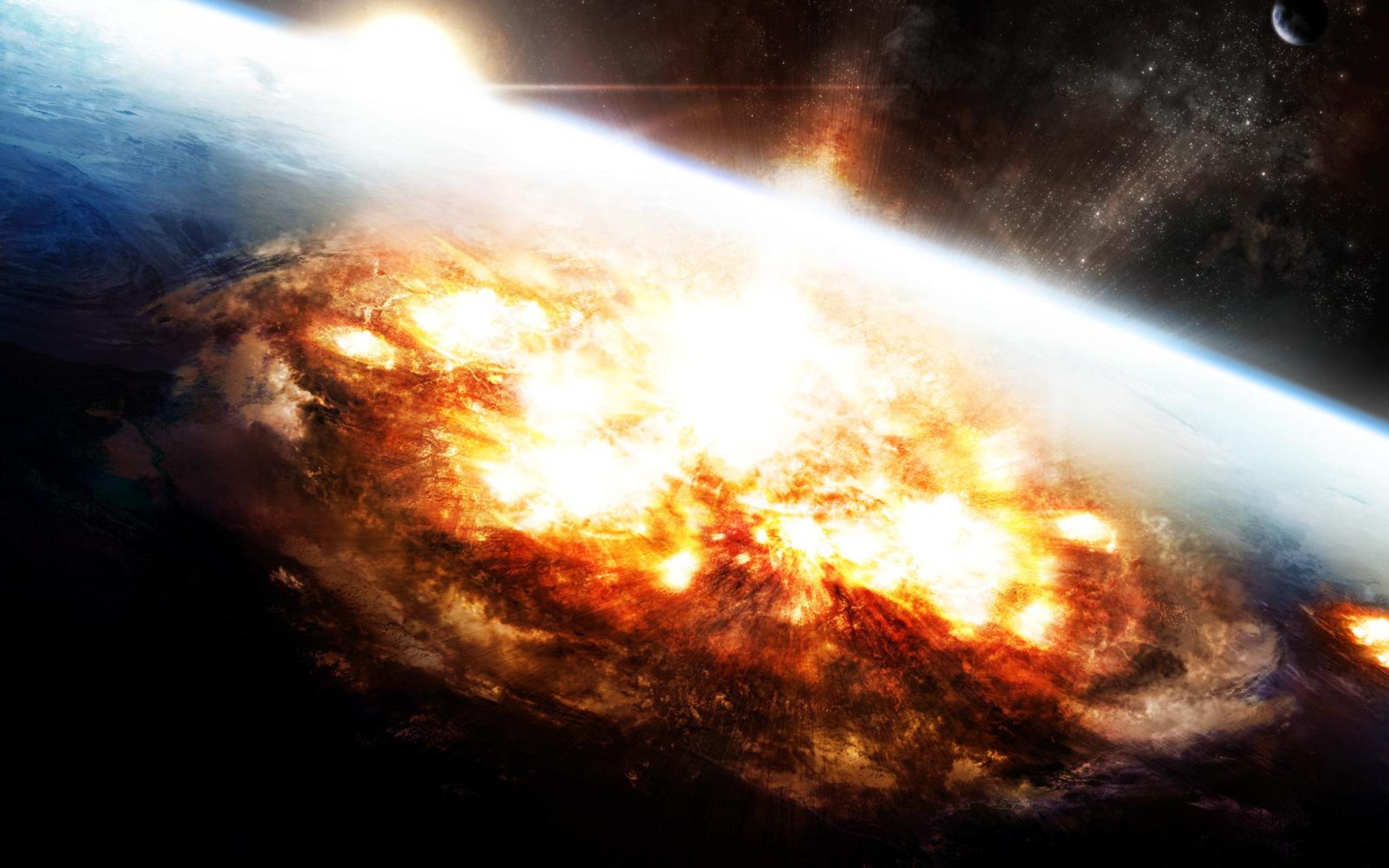 Since then this place, The End, has become an ash covered land covered by a never ending storm. And at the center of it sits the Crystal Tower, a pillar of ice formed by the cold of space and the rain of the storm. Humans cannot exist there, the sheer cold of death, the endless chaos of the storm, and the unforgiving and shifting terrain, makes it impossible for normal humans to thrive there. Only Proto's or those fugitives from New Federation Justice are insane enough to tempt fate by entering The End.
And it is said, that in the Crystal Tower, in a throne close to the stars, Taron Mayfield, the one history names Terror Flare, still lives. It is said that he waits, brooding and angry, deciding whether or not to finish what he started, to unleash his anger and hatred, and burn the world to ash.
Characters must be submitted following the following guidlines

-Must be human
-must be at least 16 years of age
-must be from New Federation territory, aside from that bio is free to form
-must have a background

Rules are as follows.
-GM has final say, absolutely no exceptions.
-power limits are Set and Raised by the GM only, you will be warned if your exceeding your allowance.
-Your actions will have consequences, your characters can and may be maimed and or killed.
-Combat has no rules save what the GM states as per situation.
There are no characters in this universe yet!
0 posts here • Page 1 of 1
0 posts here • Page 1 of 1
Arcs are bundles of posts that you can organize on your own. They're useful for telling a story that might span long periods of time or space.
There are no arcs in this roleplay.
There are no quests in this roleplay.
Here's the current leaderboard.
There are no groups in this roleplay!
Welcome home, Promethean. Here, you can manage your universe.
Arcs are bundles of posts from any location, allowing you to easily capture sub-plots which might be spread out across multiple locations.
You can create Quests with various rewards, encouraging your players to engage with specific plot lines.
Settings are the backdrop for the characters in your universe, giving meaning and context to their existence. By creating a number of well-written locations, you can organize your universe into areas and regions.
Navigation
While not required, locations can be organized onto a map. More information soon!
There are no groups in this roleplay!
There are no characters in this universe yet!
By creating Collectibles, you can reward your players with unique items that accentuate their character sheets.
Once an Item has been created, it can be spawned in the IC using /spawn Item Name (case-sensitive, as usual) — this can be followed with /take Item Name to retrieve the item into the current character's inventory.
Give your Universe life by adding a Mob, which are auto-replenishing NPCs your players can interact with. Useful for some quick hack-and-slash fun!
Mobs can be automated spawns, like rats and bats, or full-on NPCs complete with conversation menus. Use them to enhance your player experience!
Current Mobs
No mobs have been created yet.
Locations where Mobs and Items might appear.
You can schedule events for your players to create notifications and schedule times for everyone to plan around.
Add and remove other people from your Universe.
The Forge
Use your INK to craft new artifacts in From the Heart to the soul. Once created, Items cannot be changed, but they can be bought and sold in the marketplace.
Notable Items
No items have been created yet!
The Market
Buy, sell, and even craft your own items in this universe.
Market Data

Market conditions are unknown. Use caution when trading.

Quick Buy (Items Most Recently Listed for Sale)
There are no characters in this universe yet!
"As it was before, so it shall be again. Babylon has returned, and as it rises so does the New federation" -New Federation Babylonite
"From the heart to the soul built by body planned by mind in this place there is no truth save that which you want most keep it close deep within never forget never give in." -inscribed on the doorway
"50,000 miles of ice, sleet, chaos, and death. It is no small wonder we call it The End" - General Atoya
"The world has changed forever, nothing will ever be the same again..." -Maria Sondu
Discussions
Topics

Replies
Views

Last post
Most recent OOC posts in From the Heart to the soul