Name: Sohma Yang
Age: 16
Gender: Male
Zodiac Animal: Monkey
Picture: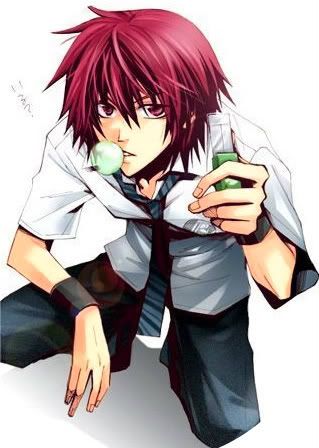 Personality: Yang in a joker by nature and just wants to have a laugh. He can't help but see the funny side of things. He has a hard time sitting still and has to constantly move in some way. He is friendly with everyone he meets and can't help it. If someone is too serious or in a bad mood he tries to cheer them up somehow. He doesn't let his 'disability' stop him from having fun at all. He will honestly speak his mind and is not physically good at keeping secrets. He has some obvious ticks and doesn't tell very good lies. So he covers this by changing the subject or running away. He loves to mess with people and has gotten into plenty of trouble because of it.
Special Skills: Being able to climb just about anything and get into almost anywhere. If it involves mischief he can over come almost anything to get it done. Because he took gymnastics as a child he is especially limber and agile.
Likes: Fun, Sunshine, Eating, Climbing, Being up high, People, Fun.
Dislikes: Sour people, Fun suckers, serious people, funerals.
History: Yang was one of the luckier of the Juunishi. His parents did not despise him and they loved him dearly. When they found out about his condition at first they were scared but soon they accepted it. They did not want him to be held in secret at home and wanted to allow him to experience the world so they had a close medical friend diagnose him with Agraphobia (Fear of intimate contact with members of the opposite sex.). Which would give Yang an excuse not to be embraced. But he did not let this bother him. He just went about life enjoying the day and causing fun problems.
Anything Else: He use sickness as an excuse for not being able to come into too close of contact with girls.