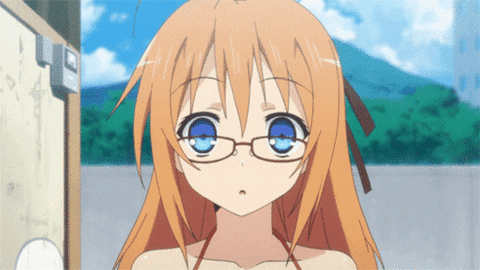 This is Me- The Showman
"This is all too weird for words."
---
---
Name:
Eireen Devin
Age:
16
Grade:
2nd Year of High School
Gender:
Female
Role:
Human 2
Oddities:
Talks to herself, mumbles
Sexuality:
Heterosexual
Romantic Interest:
TBD
Nationality:
American and Japanese
Job:
High School Student
Ethnicity:
American (with Irish background)
Hex Code:
#436EEE
---
---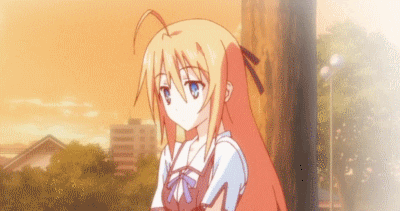 ---
---
Eye Color:
Blue
Hair Color/Length:
Waist length red hair
Height:
5'5"
Weight:
118 lbs
Scars:
None
Tattoos:
None
Birthmarks:
None
Piercings:
None
---
---
---
---
Danger Level:
5/10
Dominant Emotion:
Stubborn
Personality:
Eireen aka Rini, get's her stubborn streak from her father since both of them of Irish descent. She's had to be stubborn too since she used to get teased for her thick Southern accent and appearance. She's also a complete tomboy and isn't afraid to stand up for herself. In fact, she can lay someone flat on their back thanks to her judo training, despite her slim figure.
Despite her tough demeanor, she has a soft side since she still loves fairy tales and has a huge weakness for 'fluffy animals'. One would have to look at her room to see this side for she has a lot of stuffed animals and drawings of fairy tales that were done by her late mother.
She does have a temper on her still too, depending on the subject. Like she can't stand bullying and has been known to get involved when she sees a situation like that.
Likes:
Judo, Taking pictures, her father, animals, fairy tales.
Dislikes:
Bullying, whenever her father is away, animal cruelty, meat (she's a vegetarian), feeling vulnerable.
Talents:
Defending herself (and others), great visual memory, independent (she learned to take care of herself at an early age), cooking, staying focused.
Flaws:
Stubborn, short tempered (with certain things), tendency to hide true emotions, blunt, often tries to take on too much for herself.
Weaknesses:
Compliments, baby animals, anything strawberry flavored, her father.
Hobbies:
Working out in general (especially judo and swimming), scrap booking (from all the pictures she takes), writing, traveling, reading.
---
---
---
---
Typical Attire:
When not in her school uniform, Rini prefers to wear casual wear. She loves girly stuff, but rarely wears them in order to keep up her 'tough girl' persona. Most of the time she has her hair up too, or at least half of it back. She either wears glasses or contacts. She's actually sensitive about her lack of 'attributes'.
Keepsakes:
Anything belonging to her late mom, especially the drawings she has. She's always wearing a locket that has a picture of her parents inside of it.
History:
Eireen was born in the US, but comes from a military family. She's the only child of her parents too. They had actually struggled for 10 years to have a child, but for them Rini was well worth it. Rini was 5 when her father got assignment to move to Tokyo. Rini had a hard time adjusting to the change and stood out easily with her red hair and blue eyes and was bullied because she had a hard time learning Japanese and for her accent. Her mother did her best to comfort her daughter, even though Rini was start to lash out. However this would only get her into trouble, so her parents started putting her into different physical activities, hoping it would help her. One of these things was judo, which she took to naturally. It was through these activities she would start to make friends. However, tragedy struck her family when her mother got cancer, and she was already in the advance stages when they found out. It was very hard for Rini to watch her mother slowly die. By this time, Rini's father, Sean, decided to retire from the military so he could be there for his wife and daughter more. He ended up getting a well paid civilian job. Soon after retiring, Rini's mother died, when she was 7. It was a devastating blow to Rini since she was very close to her mother. As a result she became a bit more clinging with her father, but soon his more job became demanding and she had to start attending daycare until she was 13. Even though the bullying slowed down (for the most part) by the time she entered high school, other then a few friends she had since Judo, Rini has been a private person. Now that's she in her 2nd year of high school, she is starting to think what she wants to do after she gets out. She's actually having thoughts of going to college in the USA. Even though she's lived in Japan most of her life, she has traveled back to the US to visit family, especially to see her late mom's younger sister, who is a vet and was the one who inspired Rini's love of animals.
Other:
Only her father and friends call Eireen by her nickname, Rini. Eireen is now fluent in both English and Japanese. Interestingly enough, when she had to take "English" in school, many of her classmates came to her for help, which help stop the bulling significantly.
---
---