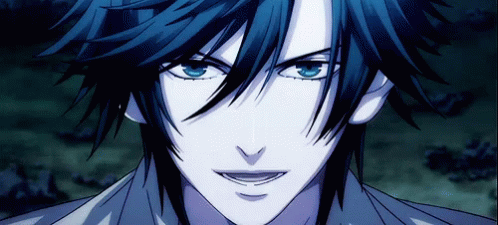 High Hopes - Panic at the Disco (Postmodern Jukebox cover)
"Fire is the instrument of my creation!"
---
---


Name: Hugo Sohma

Age: 24

Gender: Male

Role: The Dragon

Oddities: Stares at people when they're eating.

Sexuality: Homosexual.

Romantic Interest: TBD

Nationality: Japanese

Job: Line cook - the saute chef of the appraised restaurant, Uptown Eden.

Ethnicity: French/Japanese


---
---
---
---


Eye Color: Sky blue.

Hair Color/Length: Black.

Height: 5'11''

Weight: 158 lbs

Scars: A dozen small scars on his hands and forearms, burns and cuts.


---
---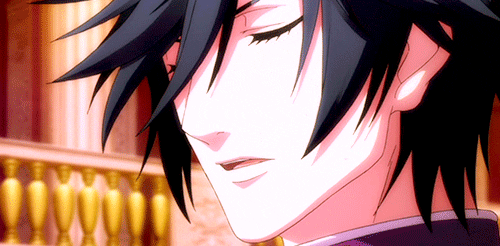 ---
---


Danger Level: 3

Dominant Emotion: Confident.

Personality: Hugo is a charismatic, ambitious, proud and incredibly passionate individual. He's a natural born leader, with a strong sense of self-motivation and a desire to motivate others, but on the flip side can be bossy especially when one traverses into his domain. When he's not barking orders, he's a charmer and knows the value of respect well from his time as an apprentice. He has an adventurous streak that has nowhere else to go but into his food. Hugo is driven by validation of his ambitions from others and positive reinforcement, despite being too proud to admit to how much it means to him.

Likes: FOOD and everything related to it (Eg. farmer's markets, shiny new kitchen utensils, someone's expression when they eat something delicious...). Crowded and chaotic places. Celebrations. Traveling. Jazz.

Dislikes: Disrespect/Disobedience. Laziness. The quiet. Fast food. Crude humor.

Talents: Cooking. Trumpet. Speed-reading. Balancing - he's the least clumsy person you'll ever meet, has never dropped even one plate. Multilingual.

Flaws: Arrogant. Bossy. Self-indulgent. Workaholic.

Weaknesses: Will do anything for you if you gift him something expensive. Will do anything for you if you feed him well. Fussy eaters. Saying no to one more round.

Hobbies: Experimenting with ingredients and inventing new recipes (work is a hobby, right?). Jazz clubs. Bike riding. Road trips. Crosswords.


---
---
---
---


Typical Attire: When outside, he's clean and proper, with dress pants, shirts and jackets. When he's at home, he wears casual shirts and always has an apron nearby.

Keepsakes: The knife set he received as a parting gift from his chef and his old work attire.

History: Ever since Hugo was young, he had an obsession with fire. Captivating, warm but untouchable - it reminded him of himself. He was coddled by his parents, sheltered and kept at a distance from the world in fear of his curse being revealed. It was planned that he would take over his father's company and marry another member of the Sohma clan to produce an heir. However, his passions laid elsewhere. To find a true love, and follow his true calling. He ran away to France to take a chef's apprenticeship at 18, and after three years, returned to Japan determined to open his own restaurant and make his family proud despite following his own path.
---
---