May I - Trading Yesterday
"I'll be here ..."
---
---
Name: Kira Sohma

Age: 14

Grade: Middle School; 3rd Year

Gender: Female

Role: Goat/Sheep

Oddities: Twitchy

Sexuality: Heterosexual

Romantic Interest: TBD

Nationality: 1/2 German, 1/2 Japanese

Job: Middle School
---
---
---
---
Eye Color: Light Golden Brown

Hair Color/Length: Blonde/Mid Back

Height: 5'2"

Weight: 123 lbs

Scars: Small Elbow Scar

Tattoos: None

Birthmarks: None

Piercings: None
---
---
---
---
Danger Level: 0/10

Dominant Emotion: Gentle

Personality: Kira generally gentle, mild-mannered, shy, stable, sympathetic, amicable, and brimming with a strong sense of kindheartedness and justice.

She has very delicate thoughts, strong creativity, and perseverance, and acquires professional skills well. Although she looks gentle on the surface, she is tough on the inside, always insisting on her own opinions in her mind. She has strong inner resilience and excellent defensive instincts.

Although she prefers to be in groups, she does not want to be the center of attention. She is reserved and quiet, most likely because she likes spending a lot of time in her own thoughts. Kira likes to spend money on fashionable things that give her a first class appearance. Although she enjoys spending money on the finer things in life, she is not snobbish.

Likes: Cute Clothes, White, Studying, Watching Anime, Reading, Salty Foods

Dislikes: Black, Chocolate, Cooking, Being Cold, Sadness

Talents: A/B Student, Fast Reader, Making Things Cute, Can Catch Almost Anything In Her Mouth, Double Jointed

Flaws: Cries Easy, Likes To Spend Money, Clumsy

Weaknesses: Soft Spot for Tears, Children, Timid Around Men, Cold Weather

Hobbies: Studying, Cosplay, Bicycling, Watching Anime, Reading
---
---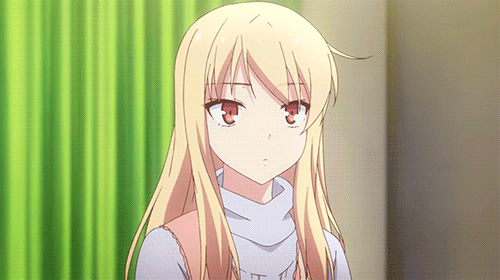 ---
---
Typical Attire: When Kira is not in her school uniform, she is generally in anything girly, frilly and bright.

Keepsakes: A heart locket her mother gave her with a picture of her mother and father inside.

History: The day Kira Sohma was birthed into the world was a wonderful day. Once she was placed into her father's arms, they were surprised to see a puff of smoke and no more Kira, but a newborn sheep. Her father, Matsamune Sohma, spoke with the head to find his little daughter was cursed. But the new parent's wouldn't let that get in the way of their love for little Kira. They showed her all sorts of wonder, even took her to her mother's hometown in Germany. Through most of her school life, Kira was sent to an all girl's school for her own protection. However, once she began her third year in middle school, Kira begged her parents to allow her to go to a coed public school. Not being able to say no, they enrolled her to the closest one to the Sohma Estate. Now she begins a new adventure full of new experiences, excited to be who she is meant to be.

Other: Kira has a fidgeting problem, and her hands and feet are almost always is motion.
---
---