Name:
Mizure Sohma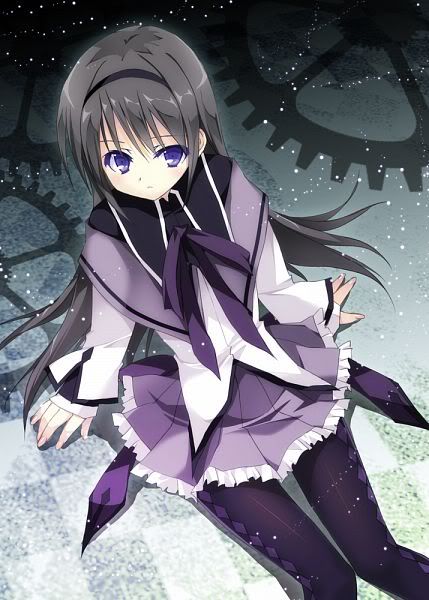 Zodiac Animal:
Dragon
"Yes i am the dragon..but now please forget"
Age:
16
"Im young I know"
Appearance:
She looks exactly like the picture above but her bangs shadow one of her eyes just like her fathers.
Brief Description:
She is 4'9 and around 90 lb
"I know im short, but y-your just v-very t-tall."
Personality
:
Mizure is a kind girl. Well mostly to the sohmas. When she is around others she grows cold, but she doesn't really want to. Mizure is still a child and she yearns for friends. But because she is the dragon, she would have to erase the persons memory in the end. It was too much of a risk, so she does her best for others to dislike her. At times she lets go of her cold mask, and makes many friends. But when she has to erase their memory, she holds back the pain and pretend it never happened.
Skills/Abilities:
+She is able to erase memories
+Is very quick and good at combat
+ Rather intelligent and is good with medicine.
+Is able to act very good
Likes:
+Sweets
+Animals, especially Koi fish
+friends
+The sohma family
+The gentle wind
+Her fathers voice whom she longs for
Dislikes:
+ Having to erase memories
+The curse
+Enclosed areas
+Having to act
+The human, she heard of what happened from the tohru girl, and how she failed. Who knows what this human will do...
Phobia:
Mizure has no real phobia but she is afraid that she cant protect her loved ones, and she is horrified if she sees large amounts of blood.
Crush:
"I-its a secret.."
History:
Mizure grew up with the sohma family. Why? Well when she was born she was taken away because of her memory erasing ability. How she earned such ability? Her father was the original dragon, so she earned the ability by blood. She hated the idea of having to erase the memories of innocent people. But if it was for the sohma's she will do it. So day after day she would erase countless of memories without a care. Until one day she left the sohma's house hold without the gods permission and met a girl and a boy. They were around her age and were close friends. Soon enough without Mizure knowing, she became friends with them as well. It was one of the happiest days of her life until she had feelings for the boy and the boy had feelings for her. To her horror the boy gave her a hug causing her to transform. The boy freaked out and ran away. Mizure's heart broke into pieces seeing this. "Was she so different from the rest that they ran away.." When the god found out, she was ordered to erase the boy's mind. Once she did, she cried and wailed. It hurt so much to lose a love one. So on that day she planned not to make any friends other then the sohmas for her and the persons own good.