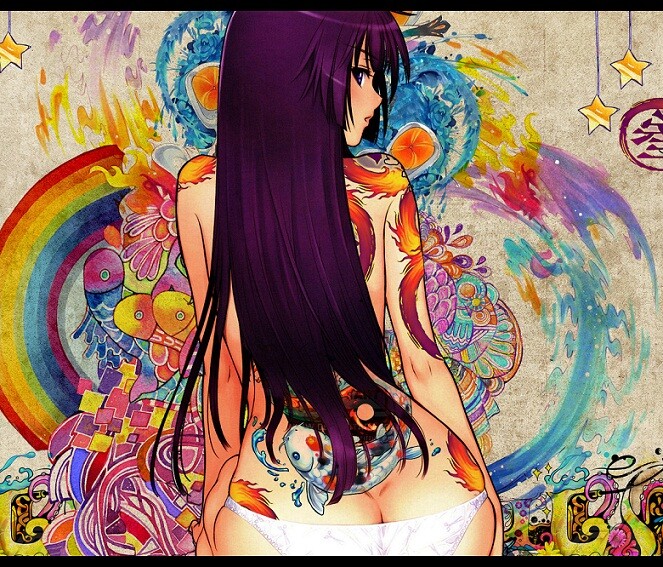 Name: Youko Rose Riyashee
Age: 21
Gender: Female
Picture:
Deeper Description: Youko is tall and slender. She has long dark hair and pale blue eyes. She is curvy in the almost could be a super model kind of way.
Personality: Youko is strong in every way. She isn't one to show fear, or be weak, because she is a firm believer in making your own way and not relying on others. She is brave and sarcastic, smart, loyal, and funny, but she tends to have a bad temper sometimes and isn't afraid to speak her mind. She is usually constantly smirking, but she does have those days when she thinks the world is out to get her. She can be kind and caring, but it takes a lot of work to get under her armor. She has a agile mind that is always active. With her sharp mind and equally sharp tongue, she is best left alone when angry.
Special Skills: Singing, tattooing, and she is surprisingly good with kids, and she teaches a martial arts class.
Likes:
+sparing
+witty banter
+music
+sarcasm
+gummy bears
+Thunder/lighting/rain storms
+The sun
Dislikes:
-being fake
-bullies
-getting sick
-being weak
-losing
History: Youko was raised by the perfect parents. Loving, kind, and understanding...on the outside. They where model citizens and loving people...Behind the curtains though they where slightly crazy. Completely obsessed with their image, they forced Youko to conform. At age 16 Youko moved out, changed her name to Koko and got a flat just outside the city. She has loved there since.
Anything Else: