Name: Ateryu Kei Sohma ("Ryu")
Age: 19
Gender: Female
Zodiac Animal: Ox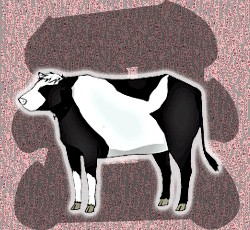 Picture: Stands at 5ft 6in and weigh is a secret (gets angry if asked about it). Her hair is naturally really light blonde but she hates it so she dyes it many different colours. Its also short and cut jagged as she won't let anyone cut her hair and likes it uneven. Her eye colour is really dark brown, so dark it can pass as black but in the light shows just dark brown.
Her hair was longer when she was a kid but after her parents went missing she cut it all off and said it wouldn't be long again until they were found.
She wears pretty much anything that is comfortable and doesn't much care for the current styles, but prefers darker clothes. Also has a tendency to get piercings and tattoos(though the majority of them are under her clothes)
Deeper Description:
Parents names were Veera (mother) and Keito (father) Sohma.
Her best friend is Minato Sohma
Personality: Ateryu is pretty quiet, loves to observe people and animals and enjoys cooking. She isn't normally a touchy feely person but when someone is upset she has no problem giving them a hug or cuddle to try to make them feel better (provided they are a girl or member of the zodiac). She doesn't know how to make friends very well but when she DOES make a friend, she treasures them dearly. Contradicting her inability to understand people and their emotions and actions, she acts very well; particularly when "flirting", gossiping, fighting and getting to know someone. She learnt how to act like this so she could better study reactions and actions. Its wondered if she actually feels any true emotion at all, but the appearance of her "switches" proves that she does indeed feel, even if it is well hidden.
Special Skills: (to be added later)
Likes:
~Heavy metal/Japanese Metal music
~Cooking
~Cats
~Writing
~Rain
~Horror stories
Dislikes:
~Feet
~Most technology
~Cleaning
~Children
~Needles
~Romance stories
History:
Ateryu's parents were bordering on over-protective since the day she was born and it was discovered she was the Ox. She was home-schooled and not allowed to interact with very many other people. Her parents decided that this was the safest option. They were suck-ups to the head of the family and she saw him many times. However, she was always terrified of him and tried to stay away from him as much as possible. She doesn't speak about the time when her parents were around, as she figures that was her "old Naive life" and prefers to leave it buried in the dust.
When Ateryu was 7 her parents disappeared in the middle of the night and she went to live with the other Sohma children at the house. She kept distant from everyone else and barely remembers any of the children there. During the next three years she developed two other "personalities" to cope with the stress and also grew increasingly frustrated at the families refusal to answer any questions about her parents. At 10 she went into the kitchens, grabbed a knife and chopped her hair off, cutting her hand in the process. She was punished for this but doesn't remember how. Since then she has been working slowly but surely to find clues and answers as to why her parents disappeared.
She was never enrolled into a public school, the adults decided putting her in school after the shock of her parents would be too much change for such a young girl and so decided to continue home-schooling her. When she was 13 she was given the option to go to school and declined. Because she hasn't had much interaction with other kids, she never really understood social workings and how "friends" work in general. She does walk around town often and watch other people going about their daily lives through her sunglasses. From a young age Ateryu was encouraged to write journals, stories and poems to help work through her emotions and stress.
Ateryu also takes notes on human behavior as she is always finding out new things that interest her. She uses these notes and findings to create believable characters in the stories she writes. When she found out that the curse COULD be lifted, she made it her goal to find the person or people who could do it, even if she did it quietly.
Anything Else:
~Bordering on Split Personality (When she gets really angry or sad she will "switch" to another personality to cope with the stress. This was a technique her subconscious developed after her parents went missing as she was too young to deal with the stress of it when it happened. When she "switches" she only remembers glimpses of things that happens, and these are random in duration and quantity. When angry she goes by her full name and swears a lot and is very violent. When Sad she is very childish and cowardly, the only time she will ask to be held is when she is like this, much to her embarrassment.)
~Her goal is to become a famous author
~She knows that her parents disappearance has something to do with the head of the family and that some members of the Zodiac are keeping secrets but has no proof and has been secretly investigating it through the years.
~Bisexual
~Favorite color is blue, favorite food is curry, favorite number is 13 and favorite month is December.
~Birthday is September 18th