Role:
Popular Girl
Gender:
Female
"... Should I be offended?"
Age:
16
Birthday:
May 17
Measurements:
Height 5'4", Weight 108 lbs., Breast B-cup, Waist 28"
Year and Class:
2A
Sexuality:
Bisexual
"You have a problem? Too bad that I don't give a damn.
---
---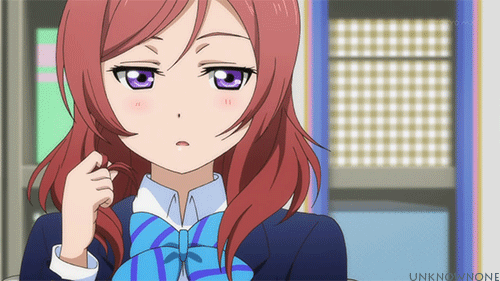 Despite her love for the outdoors and being the sunlight, Kaiko has rather creamy, porcelain skin from head to toe. Her soft angled facial features, piercing violet eyes, and equally impaling stare she usually wears, leave a daring first impression, normally one of complete attraction. She is often told that she is the picture perfect figure of her mother, if not a little shorter and a couple decades younger. The wavy, crimson hair was also passed down from her mother's side of the family. She inherited the eyes, however, from her father. She also quite often partakes in physical activities, so she is rather lean and gently muscled. The teen sometimes appears somewhat colder than she actually is due to the glare that more often graces her face. Very few have seen a smile grace those lips, more have seen that mischievous little smirk that forms when something amuses her. Kaiko has a rather simply fashion sense, she is often found outside of school with a plain shirt and jeans.
---
---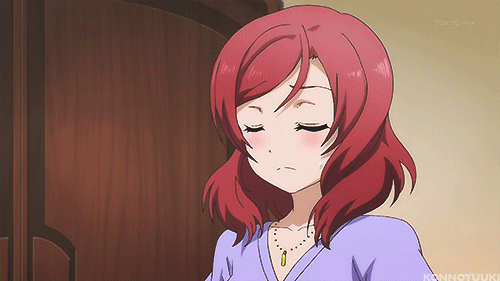 Some may refer to her as "Cold" or even "Harsh", but truly all Kaiko wanted to do was find someone who would accept her for who she was, and not run away the second she showed her chilly, more inverted side. She actually likes and enjoys the company of people who were willing to take the time to pry her open and carefully examine all the layers that were gradually revealed to them. It is difficult sometimes though, most people she befriended gave up sometime along the way, growing tired of the cold shoulder they were always faced with when accompanied with the girl. Which is why, even though people are attracted to her like iron to a magnet thanks to her admirable posture and high status, it is quite a challenge for her to find true friends. For her those two words ("True" and "Friends") were a very foreign concept.
Due to the fact that making friends was hard for her, she tends to be more independent than most teens her age. She cleans up after herself, makes her own food, and takes care of herself in most situations. Her parents even joked that it seemed as though the only reason she even bothered to stay with them is because, well, for one, it wasn't legal for her to move out yet, and two, she needed their financial support. Of course, along with independence comes responsibility. Kaiko is very responsible, even when her parents had to both leave for business trips, they fully entrusted the house to her without hesitation. That may just be due to their rather easily trusting personalities, but it also helps that she is very trust worthy. The teen is also fiercely loyal. Once she commits to something, she commits to it 110% and then some. She is the one who stands strong no matter how hopeless the situation, and is also the friend you can count on to be sprinting across town in the middle of the night for any emergency. Not to mention her dedication once she sets her mind on a certain goal she wants to attain. Due to her parents very successful line in the medical field, she pushes herself to her full potential when it comes to her studies. She is often found reading her science book more often than most, and is actually very interested in all that it has to offer. Most students believe her parents pressure her to do her best, but really it's in her own interest, her parents simply support whatever she decides on doing and are more than happy that it just happens to fall under their profession.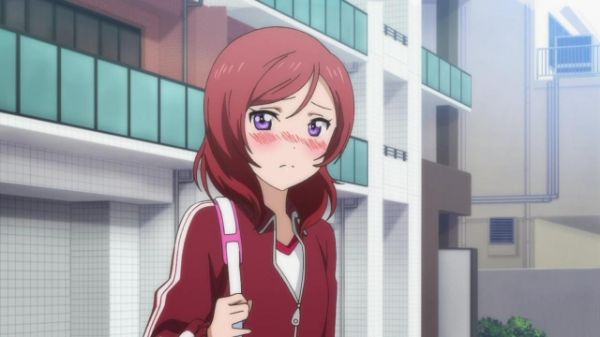 Kaiko is also a great mass of contradictions. No matter how many times she denies it, in contrary to her rather fearless, 'I don't give a damn' attitude, the second she faces a lizard or any other slithering creature she'll flash her true colors and run away before anyone would know what happened. The girl would sooner swim in a tank with sharks, cliff dive into harsh, stormy waters, or sky dive into mountain peaks, before ever going even a foot away from any living land creature she deems "Disgusting" or "A waste of a species". Funnily enough, even though her very red, very noticeable hair color is red, Kaiko likes the color blue much more. She also enjoys competition and accepts any challenge that comes her way, but when she loses, she more than likely sulks for the better half of an hour, not in public of course, she has principals.
---
---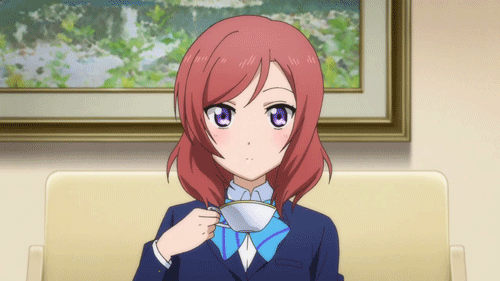 Kaiko was born into a successful medically inclined family. Her father being a cardio surgeon and her mother being a pediatrician, she was given a rather cozy, comfy life. Kaiko also has two older brothers, Takeshi was the eldest and Sentou being the second eldest. Takeshi was currently learning his specialty for surgery which was plastics, and Sentou was currently in medical school, also planning to be a cardio surgeon like their father. The two were viciously protective of their sister when they were little, and as they grew older, the two learned to back off a little more, but were still undeniably close to her. Kaiko was very close to family, and held them close to her heart. Her mother calls her every week when her studies are done and emails her almost every day, her father also adding in small, yet sincere comments in those messages. She very rarely makes contact with her brothers anymore because of their impossibly busy schedules, but they always visit at least once a month no matter what to see their 'Precious little Kai-chan'. They say that if they have to stay away any longer they may suffer from 'Kai-chan withdrawal'.
While her immediate family was very supportive and extremely close, almost suffocatingly so, her grandparents, or more specifically her grandfather, was a completely different story. At age 5, Kaiko was ranked number 2 in her grade, her grandfather merely grunted and said 'Takeshi ranked number 1 by your age'. At age 10, Kaiko won an award in her school for being the most musically gifted on the piano. The old man merely looked away with a rather uninterested look. At age 14, Kaiko was once again ranked 2nd in her grade, so she didn't even bothering checking for his reaction, knowing that it would only bring her down. Somewhere deep down inside, Kaiko knew she just wanted to make him proud somehow, something that would make him acknowledge her as his granddaughter. It was also because of the grandfather's rather disappointed outlook on his granddaughter that made her have a slight inferiority complex. Whenever someone or something does way better than her in some kind of activity she starts to subconsciously slack and fall under the category of just 'Average' than 'Advanced' like she usually does.
---
---
Martial Arts Club. Her parents insisted, one of their only requests that she part take in this year. She wasn't exactly happy with the thought of possibly entering a club with, no doubt, rebels, but she learned to enjoy having something in her arsenal if something were to ever try to harm her.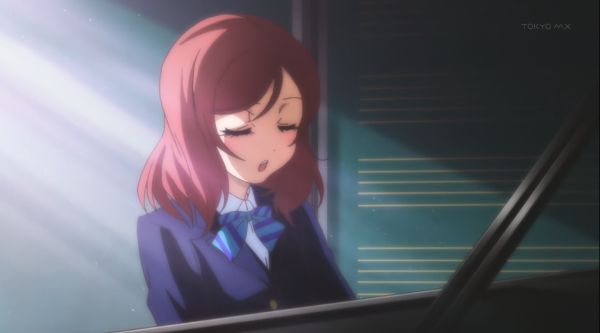 Kaiko took up playing the piano since she was 6. She loves making music more than any other activity, but would rather that this little fact be kept quiet while on school grounds.
Her inferiority complex usually comes off to the other students as 'Kaiko-senpai's too cool to do this' but really, she's just afraid that she won't meet the students the look up to her's expectations. She couldn't bear to think that people would start looking down on her just because she couldn't do one activity and excel to the highest point possible.
Touya Wataragani
- Known former member of the Martial Arts Club
Izanagi Yukimura
- Known member of the Broadcasting Club
Sewo Owomasu
- Stranger
Hiroshi Fumitaka
- Stranger
Takahiro Fumitaka
- Stranger
Kei Takamaru
- Stranger
Kyoya Nakazuki
- Stranger
Daichi Ogyu
- Stranger
Akita Takeo
-Stranger
Yuki Hayashi
- Stranger
Kiku Satomi
- Stranger
Kisa Wataragani
- Stranger
Aya Kanade
- Recently met classmate
Akane Yamada
- Stranger
Taura Tsukino
- Briefly met
Miyako Ren
- Stranger
Rei Haruki
- Stranger
Tei Haruki
-Stranger