---
▬▬▬▬▬▬▬▬▬▬▬▬▬▬▬▬▬▬▬▬▬▬▬▬▬▬▬▬▬▬▬▬▬▬▬▬▬▬▬▬▬▬▬▬▬▬▬▬▬▬▬▬▬▬▬▬▬▬▬▬▬▬▬▬▬▬▬▬▬▬▬▬
---
░░░░░░░░░░░░░░░░░░░░░░░░░░░░░
◤
◥
A R D E N
J O N E S
☽ "It is better to be hated for what you are than to be loved for what you are not." ☾
bad at love || halsey/|\ boys|| charli xcx/|\ baestation || aloma steele
Fᴀᴄᴇ ᴄʟᴀɪᴍ ✦
Cole Sprouse
Dɪᴀʟᴏɢᴜᴇ Cᴏʟᴏʀ ✧
#8DA399
Tʜᴏᴜɢʜᴛ Cᴏʟᴏʀ ✦
#0093AF
◣
◢
---
▬▬▬▬▬▬▬▬▬▬▬▬▬▬▬▬▬▬▬▬▬▬▬▬▬▬▬▬▬▬▬▬▬▬▬▬▬▬▬▬▬▬▬▬▬▬▬▬▬▬▬▬▬▬▬▬▬▬▬▬▬▬▬▬▬▬▬▬▬▬▬▬
---
F U L L
X
N A M E
Arden Jackson Jones
N I C K
X
N A M E S
A.J {tolerates} | Ard { tolerates } | @ardentsounds { YouTube Channel Name }
A G E
X
:
X
D A T E
X
O F
X
B I R T H
20 : Twenty : October 30th
G E N D E R
Cisgender Male
N A T I O N A L I T Y
1/2 South African : 1/2 German
S E X U A L
X
O R I E N T A T I O N
Open Homosexual ; Homoromantic
A S T R O L O G I C A L
X
S I G N
Scorpio
"They have a magnetic charm that can't be ignored."
M A J O R
X
:
X
M I N O R
Musical Performance Major | Creative Writing Minor
O C C U P A T I O N
YouTuber / Radio Host
---
▬▬▬▬▬▬▬▬▬▬▬▬▬▬▬▬▬▬▬▬▬▬▬▬▬▬▬▬▬▬▬▬▬▬▬▬▬▬▬▬▬▬▬▬▬▬▬▬▬▬▬▬▬▬▬▬▬▬▬▬▬▬▬▬▬▬▬▬▬▬▬▬
---
H E I G H T
5'8"
W E I G H T
146lbs.
B O D Y
X
B U I L D
Gymnast / Runner ( Ectomorph )
E Y E
X
C O L O R
Blue / Green / Brown
S K I N
X
T O N E
Peach
H A I R
X
:
X
C O L O R
X
||
X
T Y P E
X
||
X
L E N G T H
Black / Straight / Short (Chin Length?)
G E N E R A L
X
A P P E A R A N C E
Arden has inherited a large mass of his appearance from his father. Being born a blond, in an all blond family. Arden wished to be something different,
someone not easily confused with his father, so he dyed his hair black. He keeps it cut short, but it's long enough it still gets into his face. He seems to be in the general area for his height and seems to be somewhat lanky. Arden's eyes are one of his favorite features in an honesty, they seem to change colors and shades with his various emotions. They are normally in the blue shades and tones, but have a tendency to go into the greens when he's angry.
S T Y L E
The style that Arden has, is somewhat "edgy"? He has one constant accessory, his beanie, which was gifted to him by his elder brother. He tends to dress in hoodies or jackets of dark colors and graphic t-shirts. He simply just has a love for basic style, but he does know how to dress himself up for proper occasions.
---
▬▬▬▬▬▬▬▬▬▬▬▬▬▬▬▬▬▬▬▬▬▬▬▬▬▬▬▬▬▬▬▬▬▬▬▬▬▬▬▬▬▬▬▬▬▬▬▬▬▬▬▬▬▬▬▬▬▬▬▬▬▬▬▬▬▬▬▬▬▬▬▬
---
Q U I R K S
X
:
X
O D D I T I E S
X
:
X
H A B I T S
✦ Arden has the habit of drawing on himself when he has nothing better do to do, he also seems to do it more when he's nervous about events he's at. ✧ Arden has ADHD, and it seems to affect him in his attention span. He can be staring you in the face and thinking about fifty other things.✦ He carries around a lighter with a unicorn on it, he doesn't smoke (often), he keeps it because he likes the appearance of fire emanating from the flame. ✧ He seems to have the habit of biting his lip when he's in an uncomfortable situation. ✦
G R E A T E S T
X
J O Y S
✦The Kappas: Obviously being a Kappa Alpha, Arden has developed a close bond with his fraternity brothers. Initially finding the whole thing pointless, and only doing it to please his father. He seems to have gained a decent relationship with each of them. He views them more as brothers than his actual ones. ✧ Coffee: Arden LOVES coffee, he has it at least five times a day. All various styles, and temperatures. He's truly in love with the are of the brew. ✦ His music: Now, it seems odd for a Kappa Alpha to be majoring in music. But Arden is an intelligent male, he is smart enough to have any major, but his love for music gives him a drive. He seems to be mocked at for it, but it doesn't bother him. His music is all he needs. And coffee, and some of his Kappa brothers.✧His father: Despite their brief falling out after Arden told his father he was gay, he still holds his father the dearest of his family members. His father and him, have a far closer relationship and are often talking about Arden's life. He finds his father to be a source of his motivation, an aspiration.✦
G R E A T E S T
X
F E A R S
✦Losing his father: Arden's greatest fear is losing his father to anything, not just death, but making a decision that will ruin him and his father's relationship. He is constantly being cautious of decisions he makes, which is why he tends to come off as a wuss to other people, or a party pooper. Someone needs to get this boy some help. ✧His music never taking off: He has this underlying fear that he's not good enough to make it to bigtime music, he has this feeling that everyone just pities him and says he's great. He just fears never being able to reach his dream.✦ Clowns: Yeah, Arden strongly dislikes clowns. If he sees them, he goes into a panic mode and will start to hyperventilate and freak out.✧ *Losing the Kappas*: He feels like at some point, his personality will get the Kappas to hate him and he'll be removed from the house. He doesn't want that. I don't think anyone does.✦
G O O D
X
P E R S O N A L I T Y
X
T R A I T S
✦Caring✧Reliable✦Loving✧Patient✦
B A D
X
P E R S O N A L I T Y
X
T R A I T S
✦Not good with emotions✧Hot-Headed✦Sarcastic✧Impulsive✦
L I F E
X
P H I L O S O P H Y
"Music was my refuge. I could crawl into the space between the notes and curl my back to loneliness." ~ Maya Angelou
---
▬▬▬▬▬▬▬▬▬▬▬▬▬▬▬▬▬▬▬▬▬▬▬▬▬▬▬▬▬▬▬▬▬▬▬▬▬▬▬▬▬▬▬▬▬▬▬▬▬▬▬▬▬▬▬▬▬▬▬▬▬▬▬▬▬▬▬▬▬▬▬▬
---
P E R S O N A L I T Y

Someone once told Arden, he looks like his father, and the similarities stop there. They aren't wrong.

Arden is reliable, when people ask him to do things he's there for him. People can always count on Arden because he strongly hates letting people down. He doesn't like the weird feeling it gives him if you ask him he'd rather run down the street in the nude. He fee's as if being reliable is one of the things he can do well. Arden is also very caring, raised to treat everyone with kindness. He really does care about people, but his slight inability to understand emotions, makes it appear as if he doesn't. He just, he's rather awkward in times of emotional need, and he doesn't know the proper outlets for his own. Just simply because, he was raised (his mother's influence) to move on with things and ignore them when emotions are involved.

He is very hot-headed, easy to irritate. The one emotion he is familiar with is pure anger, and hatred. These emotions he only feels towards his mother for her leaving. He seems to become even more irritated when people mention his father, who was a Beta Gamma Omega, and how he's "fallen" from grace being a Kappa.
He also gets extremely heated when people talk bad about his house. Arden's tongue gets him into a lot of trouble most times, due to his sarcastic and sardonic nature, he just tends to make enemies by small little comments. In an odd combination Arden is both patient and impulsive at the same time. This is often seen, when he can sit there for hours and listen to his Kappa brothers talk about their lives. Yet, the minute someone else talks Arden becomes impatient and sort of socially awkward making loud tapping noises on desks etc;

All in all, Arden's a good kid.
---
▬▬▬▬▬▬▬▬▬▬▬▬▬▬▬▬▬▬▬▬▬▬▬▬▬▬▬▬▬▬▬▬▬▬▬▬▬▬▬▬▬▬▬▬▬▬▬▬▬▬▬▬▬▬▬▬▬▬▬▬▬▬▬▬▬▬▬▬▬▬▬▬
---
L I K E S
✦ Black coffee ✧ Acoustic music ✦ Writing music ✧ Drinking to avoid his issues ✦ Playing Overwatch ✧ The Kappas ✦ Theta Chi girls ✧ Macaroni and Cheese ✦ Fast Food ✧ Trap music ✦ American Horror Story : Coven ✧ Dark haired males ✦ Blue eyes ✧ Reading ✦ Blogging ✧ Making YouTube Collabs ✦ Vlogs ✧ Beta boys ✦
D I S L I K E S
✦ White milk ✧ Bananas ✦ His mother ✧ Beta boys ✦ People who focus on their image ✧ Himself ✦ Music with no meaning ✧ Mumble rap ✦ YouTube drama ✧ Dancing ✦ Republicans ✧ Democrats ✦ Really any political party ✧ Ignorant people ✦ Homophobes ✧ People who think they can sing, but can't ✦ Christian Mythology ✦
---
▬▬▬▬▬▬▬▬▬▬▬▬▬▬▬▬▬▬▬▬▬▬▬▬▬▬▬▬▬▬▬▬▬▬▬▬▬▬▬▬▬▬▬▬▬▬▬▬▬▬▬▬▬▬▬▬▬▬▬▬▬▬▬▬▬▬▬▬▬▬▬▬
---
T H O U G H T S
X
O N
X
G R E E K
X
L I F E ?
"At first, I wasn't very fond of it. I didn't like the idea of being in a "clique" of people supposed to be majoring in intelligent things. But,
I did it for my father, and it turns out I love it. I wouldn't trade my brothers for anything."
P L A N S
X
A F T E R
X
C O L L E G E ?
"Honestly, I don't really have plans. I'm going to try getting a record label. Possibly teach music to kids, so I have a day job. Other than that I'm going to continue with my YouTube channel, and try to become somewhat famous."
---
▬▬▬▬▬▬▬▬▬▬▬▬▬▬▬▬▬▬▬▬▬▬▬▬▬▬▬▬▬▬▬▬▬▬▬▬▬▬▬▬▬▬▬▬▬▬▬▬▬▬▬▬▬▬▬▬▬▬▬▬▬▬▬▬▬▬▬▬▬▬▬▬
---
P E O P L E
X
O F
X
I M P O R T A N C E
X



x


amelia evergreen:mother

xxxxxxxxxxxxxxxxxxxxxxxxxxxxxxxxxxxxxxxxxxxxxxxxxxxxxxxxxxxxxxxxxxxxx

adam jones:father


x




x



X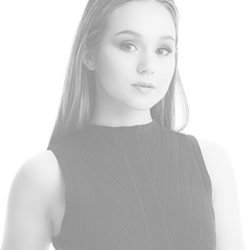 x


christian evergreen:step-father

xxxxxxxxxxxxxxxxxxxxxxxxxxxxxxxxxxxxxxxxxxxxxxxxxxxxxxx

rebecca evergreen:half-sister

P L A C E
X
O F
X
O R I G I N
Pasadena, California
H I S T O R Y
Born to a loving and happy couple at the time, soon after Arden's birth things got sour.

Arden was born and raised for half of his life in sunny Pasadena, California. His parents Amelia and Adam, both super busy with their jobs as CEOs and his mother being a full-time Model / Game Show host, Arden was primarily raised by nannies. He didn't mind, he knew his parents loved him. They just were so busy making his life better, they couldn't be in it. This thought had been drilled into his head. His primary nanny, Jesse, took him to school, fed him, and put him to bed each night.
Arden slowly began to think of the man as an older brother.

As time went on, Arden's mother was home more and more often. Taking him to guitar lessons and vocal lessons due to the boy's interest in music. The adults had fired Jesse due to his mother having lost her job and they had to cut back. His father would spend time away for weeks at a time. At ten years old, Arden didn't understand. His mother often had another man over "Uncle Chris." she told him to call her. He would bring over his daughter, Rebecca, who was just a baby. Arden didn't seem to mind, the three year old seemed to entertain him.

One night, his father came home from a trip, to find Chris and Amelia in bed together. Arden, eleven years old now, seemed scared. What was going on? He didn't understand. His father would pick him up and they'd walk out of their home, and that was the last time they saw Pasadena. Adam moved both him and Arden to Miami, where a branch of his business was and he could run it from there. He told Arden that "mommy and daddy aren't together anymore", he just accepted it.
By then, he realized his mother "left" their family in a sense that she gave up on it. From then on, he had a hatred for the woman. Around fifteen, Arden discovered his sexuality. Leaving a giant gap between him and his father for three years, which after that the reconnected. Arden had elected to go to his father's Alma Mater,
Fulton. He spent a year there loving it, and joined the Kappa Alpha house from Freshmen year. Yet, he still gets comments or questions about his father. When will they ask him about him?
---
▬▬▬▬▬▬▬▬▬▬▬▬▬▬▬▬▬▬▬▬▬▬▬▬▬▬▬▬▬▬▬▬▬▬▬▬▬▬▬▬▬▬▬▬▬▬▬▬▬▬▬▬▬▬▬▬▬▬▬▬▬▬▬▬▬▬▬▬▬▬▬▬
---
F A C E
X
C L A I M
Cole Sprouse
R O L E P L A Y E D
X
B Y
blueiridescence
---
---