quote here
---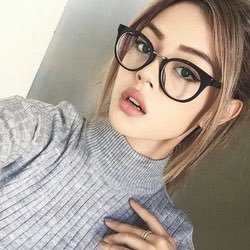 FULL NAME :
Jasmine Rae Mendoza

NICKNAME (S) :
Jas , J , Baby Rae

GENDER :
cis female

BIRTHDAY & SIGN:
Sept. 25 libra

AGE :
22

MAJOR & MINOR :
Political Science | Psychology

ETHNICITY :
Filipino - American

SEXUALITY :
openly bisexual & biromantic

OCCUPATION :
Blogger
---
HEIGHT & WEIGHT :
5' 5'' & 135lbs

EYE COLOR :
dark brown

HAIR COLOR :
originally a dark brown, but since she highlighted it an ashy brown

GENERAL APPEARANCE :
Jasmine is a very petite and cute when it comes to her looks and style. Ever since she was little she was blessed with soft and unblemished features allowing her skin to look practically airbrushed. Her fuller lips tend to almost always leave her in a pouty look which compliments her bright, chocolatey eyes. Jasmine doesn't have as much of a fuller figure than some of the other girls but she has a very cute figure for her small stature.

STYLE :
Overalls, pastels, vans, Jasmine is very modern but cute. She adores oversized shirts with leggings, anything she can feel comfortable and cute in. Her closet almost consist of everything Forever 21 and H&M. She also likes to dress sporty (everything Adidas) and sometimes rather classy with her collection of Urban Outfitter apparel.

x x x x
---
QUIRKS & HABITS :
Jas has several small tattoos a small heart on the side of her pinky finger and a simple tattoo in Chinese on her forearm which means 'unlimited emptiness'. When she does wear her glasses she always has the habit of subconsciously pushing them up the bridge of her nose. When she is nervous she will bite the inside of her cheek and aimlessly tap her finger on her thigh.

GREATEST JOYS :
Jas has always had to rely on herself for the majority of her life so graduating college and finally achieving her goals ever since she was a child is her passion and drive.

GREATEST FEARS :
Jas has always been afraid of losing the family that she has, she already lost her original family and she's deathly afraid of losing everything again. She is also terrified of failing, she has worked so hard in her life for everything that if it all fell through she'd be lost.

LIFE PHILOSOPHY :
"Life's short. Buy the shoes. Drink the wine. Order the dessert."

HOBBIES :
Shopping, Skiing, cuddling, go karts, mini golf, seeing musicals, people watching, reading, debating

LIKES :
oversized sweater, musicals, politics, pumpkin spice anything, the smell of lavender, warm bed sheets, socks, cat themed clothing, 80s movies, caramel corn, good deals, halloween, parties, good wine, purple, boys & girls, rock music

DISLIKES :
chipped nails, bad winged eyeliner, a fake brand, six-inch heels, faux fur items, people who really overdo it, people who are smarter than her, bugs, feeling dirty, boring people, classical music, mathematics
---
PERSONALITY :


outspoken ; spitfire ; caring

jealous ; witty


Jasmine is a very outspoken individual. She is not afraid to speak her mind no matter what the occasion is. Some really hate her for being a little to honest, but some truly appreciate it. She's not trying to be mean but if that pattern simply isn't working she'll let you know.

Even with her small stature she is not a woman that you can forget. Jasmine will have you listening to every word she says in a matter of seconds, she has one hell of a bark and bite. A little intimidating but all in good nature. Her brother loves to tease her about her shorter height, and that just sets her aflame, it really doesn't take much to get her going. She''s very loyal to her friends, and backstabbing is one of her least favorite things. She'll stick with her best friends until the day they die and stand up for them in any situation.

Jasmine may have a little bit of a mean girl exterior but on the inside she has good intentions. When she sees someone in need of comfort she'll always try to offer a comforting bit of help, maybe a little discreetly if it's someone that her other sisters don't like.

Unfortunately, Jasmine has a bit of a jealous streak that she is still trying to work on. In a sense Jas is a vengeful bitch that hates getting things taken from her, and she's not afraid to pull some strings to set things back in her favor. Since she was born with such an unfortunate life it has almost given her somewhat of an unruly determination to truly seek out the best path for herself. For anyone that's in her way, well they better keep a close eye on her dangerous smile.

One of her best qualities is how witty and clever she is. Sometimes she knows just the right thing to say, and that makes her character quite infectious for others. She's just a fun person to be around and she makes sure it stays that way.
---
THOUGHTS ON GREEK LIFE? :


"I love my sisters with all my heart, and I'd do anything for them no doubt. I know Greek Life can get a little ugly sometimes but that's just a part of it. It's kind of like high school all over again, you know? Considering I'm at the top of the social chain I'm doing just fine."



Jas has nothing against Greek Life, if anything it's benefitted her the most. Her status was boosted and she became friends with some of the most powerful girls on campus. She wouldn't regret it or trade it for anything. Of course theirs always going to be petty fights and a bit of backstabbing but that's just a small consequence when she weighs it with the things that have benefitted her.

PLANS AFTER COLLEGE? :



"I really want a job in International affairs. If everything goes well this year I'm submitting my internship application with United Nations so fingers crossed. Besides I look great in a suit, so who wouldn't want to see that?"



Jas has always been interested in international affairs ever since she was small. Last year she tried for an internship program and advanced to the final cuts of the process which has made her quite ancy this year seeing as it's her dream.


---


HISTORY :
here


---
---



FACECLAIM :
lily mac


PLAYED BY :
tori

DIALOUGE COLOR :


#6328AB




CS INSPIRED BY :
Lightingpoint