KORINNA ADELINE LOPEZ
"She's got both feet on the ground, and she's not backing down."
FULL NAME

NICKNAMES


AGE

BIRTHDAY

GENDER

SEXUALITY

ETHNIC BACKGROUND

NATIONALITY
Korinna Adeline Lopez

Kory - everyone | likes it
Mama bear - the zeta girls | likes it

Twenty-Three

April 2nd (Aries)

cisFemale

Openly Pansexual

50% Cuban - 50% Peruvian

American
APPEARANCE
[HEIGHT] 5'2 - As Kory would put it,
"the best things come in small packages."
Don't let her petite figure fool you though. If you're out of line, she will knock you down several notches and size has got nothing to do with it.
[WEIGHT] 113lbs
[BUILD] Petite, slim, but with the right curves in the right places.
[HAIR] Naturally dark brown, but she tends to dye it often. Long, thick and luscious. Naturally wavy and usually styled to match whatever outfit she is wearing at the time. Her hair, much like her make up, is Kory's favorite way of expressing herself and her style.
[EYES] soft brown
[SKIN] it depends on the time of year. In the summer, Kory tends to tan easily, which means to usually sports a nice bronzed shade. However, in the colder days her skin quickly fades back to it's usual pale pink.
[DISTINGUISHING/UNIQUE MARKS]
Rose
tattoos on her right arm.
[OVERALL APPEARANCE] To Korinna, the best way of expressing herself is through the way she dresses, the way she does her make up, and the way her hair falls or hangs in a messy bun over her head. She's a creature of style, and makes sure anything she wears is memorable, much like herself. Her appearance changes with every look she finds. Each style different than the previous one, but somehow always holding that signature "Kory" look. She's a gorgeous girl with or without make up, but that does not mean she's ever going to stop wearing it. Her delicately placed make-up and extraordinary clothes aren't worn to hide insecurities, but rathe to highlight the one thing she loves the most about herself. Her creativity.
LIKES


❤ Tequila
❤ Autumn
❤ Parties
❤ Being in control of her own life
❤ Her sisters (sorority sisters)
❤ Cats
❤ Black coffee
❤ Fashion/Make up
❤ Loud music
❤ Cuban pastries
❤ Her step-brother Jakub
❤ Photography
DISLIKES


✘ homophobes
✘ Her mom and step dad (sometimes)
✘ anything minty
✘ liquerish
✘ being cat-called/disrespected
✘ When any of her girls are disrespected
✘ Bad hair days
✘ Bad liars
✘ Horror films
✘ Olives or anything with olives in it
✘ The Florida heat
✘ Sports
XXXXXXXXXX
XXXXXXXXXX
XXXXXXXXXX
XXXXXXXXXX
XXXXXXXXXX
XXXXXXXXXX
XXXXXXXXXX
XXXXXXXXXX
XXXXXXXXXX
XXXXXXXXXX
XXXXXXXXXX
XXXXXXXXXX
QUIRKS/HABITS

✧calling people babe✧
it's usually directed at the Zeta girls, and it's a word she uses as a way to show affection. Something along the lines of "sweetie" or "sweetheart".
✧wrinkling her nose when she laughs✧
sort of a cute habit, but Kory's entire face, mainly her nose, scrunches up when she's in deep laughter.
✧showering before going to bed"
even if she has already showered during the day, it has become a solid habit to clean up before hitting the bed sheets.
TALENTS/SKILLS
✧photography✧
Kory's photography is one of the way she expresses herself. She views the world in a different way than most people do, and that becomes clear with just a quick look through her photo portfolio. She loves capturing moments in a photograph and has her entire room decked with her work.
✧make up✧
Korinna could have easily became a make-up artist. She can do wonders with an angled brush, black liner and a good palette. Not only is she good at it, but Kory loves recreating herself through her make-up. She also really enjoys doing it for others.
✧extremely flexible✧
not exactly a skill, but it does come in handy. Especially in the bedroom.
GREATEST JOYS
✧Her sisters✧
✧Her stop brother (even if he drives her up the wall)✧
✧Photography✧
✧Being capable and able to look out for herself
GREATEST FEARS
✧having to depend on her mother✧
✧heights✧
LIFE PHILOSOPHY
"Don't doubt, don't pout, just figure it out."
---
"Some days she has no idea how she'll do it, but every single day it still gets done."
---
PERSONALITY
FEARLESS
Wonder woman has got nothing on this girl. Kory is the very definition of fearless. She's a do-er, go-getter, unafraid to do what she needs to do to get things done. Since she was a child, nothing ever seemed impossible for her. She's unafraid to jump and unafraid to fail. And if she does fail, she quickly pulls herself back up. There's nothing you could say or do that would shy Korinna way from her goals and dreams. This too applies in her Romantic life. If there's someone she likes, you best believe she will be the first to admit it, never minding what others may think. No risks means no rewards, and Kory is often rewarded.
PROTECTIVE
With fearlessness comes the need or want to protect those around her. Kory, though she is small in size, is very big in spirit. Her love for those she cares about often leads her to becoming a very protective shadow over them. Usually, it's in a good way, unless you happen to be the unlucky bastard that happened to hurt one of her babies. Needless to say, you do not want to land yourself on her bad side, and the easiest way of doing that is by messing with or hurting one of her own. She will fuck you up in ways you never even thought possible.
HEADSTRONG
String-willed, yes, but also one of the most stubborn people you may ever meet. Kory is, and always has been, sure of herself and her decisions, even if they're not always the best ones. She may take advice from time to time, but those are few and far in between. There's a good and bad to everything. On the brighter side, Kory's strong-will has pulled her out of many heartbreaking situations with merely a small scar to show for it. On the not so bright side, is damn near impossible to talk this girl out of doing something once her mind is set on it.
INDEPENDENT
Something Kory can always get behind is an independent woman. Her wellness depends on no one but herself, and yes that may sound very attractive to most, but it's not always gardens and roses. Kory has trouble admitting when she needs help from others. In fact, not once in her life has she asked for help nor does she plan on doing so anytime soon. This is where her headstrong nature and need to be independent come together to make things very difficult for those that care about her. No one can go through life completely alone, without the help of others, but Kory seems to firmly believe she can. She's quick to offer others her help, but when it comes to her, she'll always answer with the same three words; "I got this."
TRUSTWORTHY
Maybe not something one would expect from a Zeta girl, much less the president, but Kory is the type of person you can trust with your heart and soul. She will keep your secrets to the grave, give you a shoulder to cry on, hold your hair back when you're throwing up last night's tequila. If you're lucky enough to garner her trust and friendship, you better believe you will always have her. She's the type to squish eight drunk girls into her two door Maserati to make sure they all get home safely, without expecting a single thing back.
INTIMIDATING
I know what you're thinking, how can a five foot, two inch girl be intimidating. But what Kory lacks in height she makes up with in attitude. She doesn't mean to be intimidating, but there's just something about the way she walks like she owns the ground under her feet, or the way she speaks with every sense of confidence and self-assurance, it's just the way she carries herself that demands respect without her needing to verbally ask for it. She doesn't particularly like to be feared, but it sure as hell comes in handy sometimes.
FULTON LIFE

Sorority


Zeta Nu Delta



Year


Senior



Major


Veterinary Medicine



Minor


Photography



Thoughts on Greek Life


At first, Korinna laughed at the thought of being part of something like a sorority, simply because in her preconceived idea, that said places were too controlling. Korinna has never been a fan of being forced to do things, especially when it's something she doesn't quite love. The thought of being controlled by a group of girls who quite possibly thought they were better than anyone else did not sit well with her. However, that all changed towards the middle of freshman year, when Kory began to attend more and more parties, and befriended a couple of the Zeta sophomores at the moment. She not only fell in love with their personas but she fell in love with the idea of what the Zeta house stood for. Freedom to be whoever the hell you wanted to be. In the end, Kory pledged and soon became one of the house favorites up until the reigns were handed down to her. Kory is the mama bear of all the Zeta girls, and don't you dare touch a single hair on their heads because you will regret it. More than sisters by title, the Zeta girls truly are like their family, and as ridiculous and outrageous as they can be, she would not trade them for the world.



Plans for after collage


Kory has got the majority of her future plans figured out. First things first, she wants to find a nice paying job in a good animal hospital and put her well earned degree to use. There's no specific amount of time she wants to spend working in one, simply long enough to save up a good chunk of cash that will allow her to travel the world and expand her photography. She has no intentions on using or depending on her mother and step-father's money.

BRIEF BIOGRAPHY

words words words words words words words words words words words words words words words words words words words words words words words words words words words words words words words words words words words words words words words words words words words words words words words words words words words words words words words words words words words words words words words words words words words words words words words words words words words words words words words words words words words words words words words words words words words words words words words words words words words words words words words words words words words words words words words words words words words words words words words words words words words words words words words words words words words words words words words words words words words words words words words words words words words words words words words words words words words words words words words words words words words words words words words words words words words words words words words words words words words words words words words words words words words words words words words words words words words words words words words words words words words words words words words words words words words words words words words words words words words words words words words words words words words words words words words words words words words words words words words words words words words words words words words words words words words words words words words words words words words words words words words words words words words words words words words words words words words words words words words words words words words words words words words words words words words words words words words words words words words words words words words words words words words words words words words words words words words words words words words words words words words words words words words words words words words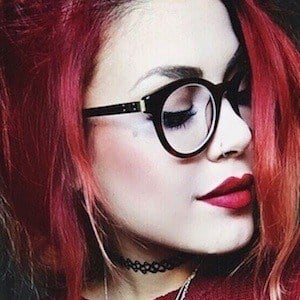 OOC




Face Claim


Luanna Perez



Dialogue Color




#F52887





Thought Color




#FFFF19





Character Played By


SleepingInTheGardens



Character Sheet By


SleepingInTheGardens