MADDOX IZUMI
"Sometimes the truth hurts more than lies"
FULL NAME

NICKNAMES


AGE

BIRTHDAY

GENDER

SEXUALITY


ETHNIC BACKGROUND

NATIONALITY
Maddox Rei Uzimi

Mad - almost everyone | likes it
Maddy - close friends | doesn't mind it

Twenty-Two

October 21st Scorpio

cisMale

extremely closeted
Bisexual/Homoromantic

Japanese + French

American
APPEARANCE
[HEIGHT] 6'2 - being tall and slender is something that runs in the Izumi family. Both of Maddox's grandfathers were over six feet tall, and his father is no exception. But out of all the males in the family, he is one of the tallest.
[WEIGHT] 168lbs - though he is slender, Maddox is built with heavy muscles. That, coupled with his height, makes him much heavier than he appears to be.
[BUILD] Fit - as busy as sorority life and university assignments keep him, Maddox tries to find at least five minutes a day to stop by the gym. You can't be a Beta without the good looks and tight abs.
[HAIR] Naturally straight, black hair - perhaps it's due to his Japanese heritage, but Maddox has the kind of hair, eyebrows and lashes that girls would kill for. His lashes, just like his hair, are naturally thick, black and very much healthy. Maddox has never been a fan of super military hair (as he refers to it) but rather keeps his locks at ears length, cut shorter underneath for a more classy version of the undercut.
[EYES] dark and alluring -
Maddox' milky chocolate eyes can be compared to those of a wild cat. They're sharp and mysterious, capable of you in with a single look. In Maddy's case, when no words are said, his eyes tell you the whole story.
[SKIN] fair - as it would be expected, Maddox''s skin is quite pale and seemingly pore less, as if it were made of porcelain.
[DISTINGUISHING/UNIQUE MARKS] beauty mark -
other than his height and heart-stopping stare, Maddox has a distinguishable dark, perfectly rounded freckle on the right side of his chin. He's also got a small scorpion tattoo on the inside of his left wrist, symbolic of his Greek zodiac sign.
[OVERALL APPEARANCE] Maddox Izumi is what one would expect a long term Beta to look like. He's tall, lean, handsome, and often wears a seductive smile,
even when it's fake. Not only does he look the part, but he dresses the part as well. Maddox will never be caught dead in anything along the lines of a pair of beach shorts and flip-flops, or a matching track suit. Nonetheless, it doesn't mean he's dressed to the nines at all times, but even on his worst days, his wardrobe is simple, clean and classy, always ready to leave a good first impression no matter where he is or who is with. Very worthy of the title of a Beta Junior.



LIKES


❤ Attention
❤ Sex
❤ Strong alcohol
❤ Coffee (preferably espresso and very very strong espresso at that)
❤ Music/Playing guitar
❤ Being right
❤ Korean dramas
❤ Reading
❤ Good conversations
❤ Hot showers
❤ Staying up past midnight
❤ Latin food
❤ Cooking (but not many people know he's skilled at it)



DISLIKES


✘ His parents (mainly his father)
✘ His siblings
✘ Confronting problems
✘ Beer
✘ Having to hide his sexuality
✘ Heat
✘ His major
✘ Jump scares
✘ Being wrong
✘ Getting drunk (he likes having control over his actions)
✘ Tea
✘ Losing/misplacing things



QUIRKS/HABITS


+ Humming + Ignoring problems + Scrunching his eyebrows when he's concentrating + Licking his lips + Smirking + Answering a question with another question + Never taking advice + Cracking his knuckles or neck when he's bored + Sitting on the arms of the couches or chairs instead of the actual seat + Laughing when he's feeling nervous or uncomfortable + Lying about unimportant things + Staying up late +Never locking the bathroom door +Sleeping shirtless +



TALENTS/SKILLS


guitar/piano: only a handful of people know this, but Maddox is very musically talented. As a child, his parents put him in piano lessons and soon enough Maddy became highly skilled on the piano, capable of picking up melodies by ear and playing them almost to perfection. A little later on, a good friend of his taught him how to play the guitar, something he also caught onto quickly.

mixed martial arts: as part of a family tradition, Maddox began to learn mixed martial arts from the age of 10. He'd never been a fan of violence, but he liked the idea of being able to defend himself or fight back in case of an attack. With that in mind, he took the lessons very seriously and still retains a lot of the techniques he learned.

languages: since a young age, Maddox had a knack for picking up on languages. Aside from English, French and Japanese were often spoken in his household. He learned to read, write and speak both languages fluently. As he grew older, a family friend began to teach him and his siblings Korean and Mandarin which he somewhat struggled with, but eventually mastered both.

lying: maybe it's not something to brag about, or to be considered a skill, but Maddox is so skilled at lying that it's sometimes hard even for him to remember what is the truth. There's just such a skill to the way he makes things up on the spot. He's capable of creating a story out of thin air as if t were pure fact. Perhaps it's a testament to why so many Fulton girls believe he is a saint, when in fact he is a wolf in sheep's clothing.
GREATEST JOYS
Coffee: He's addicted -and that's putting it lightly- but Maddox cannot by any means make it through the day without a cup of excessively strong espresso in the morning. Succeeding: or rather, proving his father wrong and shoving it in his face that he is indeed successful, and not a "complete disappointment" as the man once put it. Sex: perhaps he's not as addicted as he is with coffee, but you can bet he's slowly getting there. Music: when all else fails, music puts him at ease.



GREATEST FEARS


Failure: this goes along with the same idea of why he enjoys success. It not so much the fear of failing, but more of the fear of accidentally proving his father right. Becoming attached to someone: because he's been hurt and betrayed in the past by the people he assumed should have loved him the most, Maddox has developed an almost phobia of becoming attached to someone, whether that he in a platonic or romantic way. his father/frat brothers discovering his sexuality: yes, it is the 21st century and being bi or homosexual is more openly accepted, but not in the Beta house and most certainly not in the Izumi family. As much as Maddox likes to pretend he doesn't give a damn about what others think of him, he does. Especially when it comes to his father and frat brothers, and most certainly when the truth getting out means his losing everything including his spot as a Beta.



LIFE PHILOSOPHY

"You have exactly one life in which to do everything you'll ever do.

Act accordingly

."

PERSONALITY

Charismatic

As can be said about all the Beta boys, Maddox oozes charm and charisma without even trying. There's just something fascinating about the way he wraps people around his finger with a single smile or phrase. Maddox is no stranger to talking up his fraternity or starting riveting conversations with complete strangers. All he needs is a simple hello and he'll have you hanging on his every word in a matter of seconds. Of course, as anyone else in his position would do, Maddy takes full advantage of this.

Manipulative

This comes hand in hand with his advanced charisma. As mentioned, Maddox plans on and often does take advantage of his charm and his ability to wrap people around his finger to his advantage. Not that he would refer to it as being manipulative, and when done subtly enough, those being manipulated wouldn't even know it. But to say Maddox doesn't use the people around him in a way that benefits only him would be a blatant lie. Sometimes done purposely, other times maybe without even giving it much thought. But one way or the other, many find themselves trapped in Maddox Izumi's plans with no possible way of getting out unharmed.

Intelligent

He's no genius, and there are some things that not even he can wrap his mind around, but Maddox is one of the most intelligent people you'll ever meet. Perhaps even to par with the kappas, though Maddox would drop dead before ever admitting to that. His position as a Beta is often misjudged, giving him the "typical egotistical meathead". While the egotistical aspect of that statement may be right on the money, Maddox is not nor has he ever been qualified to be a meathead. His intelligence is often overshadowed by money and looks and while Maddox wouldn't go out of his way to highlight it, one look at his spotless GPA and his above average IQ would be more than enough to prove it.

Detached

Kids learn their parents' bad traits the fastest, and stay with them the longest. Money and luxury means every little to a small boy when his parents are never around to give them what's truly important, and this was exactly the case with Maddox. So if he were to blame anyway, he would undoubtedly blame his parents for his inability to love. He may have tried once or twice, but the outcome was never a good one. In the end, he decided to stop trying. People come and go and Maddox never truly goes out of his way to make anyone stay. In fact, if the Beta detects even an inkling of an attachment to someone, his survival instinct immediately pushes them away.

Confident

As a Beta should be. Maddox is the embodiment of confidence and self-love. Can it come off as arrogance at times? It most certainly can. But Maddox won't be losing any sleep over that. Maddox firmly believes that the only person you can love and trust is yourself. A bit rash, yes, but it's gotten him through life this far without suffering any more major heartbreaks. He's not only confidence in his looks, but also his skills whether it be playing an instrument or acing a final he hardly even studied for with flying colors.

Resentful

Don't even think about doing Maddox wrong, or you

will

regret it a million times over. Few people have landed themselves on Maddox's bad side, and though it may have been several long years ago, to Maddox it's as if it had just happened yesterday. Fool him once, shame on you,

fool him twice...well let's just say you may even come to regret the day you were born.



FULTON LIFE

|| Sorority ||


Beta Gama Omega



|| Year ||


Junior



|| Major ||


Criminal Justice



|| Minor ||


Psychology



|| Thoughts on Greek Life ||


Like everything in life, there's the pros and the cons. When it comes to being part of the Beta family, Maddox mainly enjoys the power tat comes with it. It's no secret that Betas love to be in control, and the center of everything, and Maddox of course is no exception. Being part of the Betas opens up a world of opportunities he'd never even imagined. And regardless of his fear of becoming close to anyone, he has inevitably become attached to a handful of his brothers, especially his little. However, there are some set backs. Going about life while having to hide a big part of who you are is so easy task, especially when one lives among a group that is deemed to be perfect. Tolerance of deviation from perfection is very, very low, no matter how fantastic of a Beta you are. It's inconceivable that Betas, notorious for being complete charmers, ladies men and future husband material, would be anything other than straighter than a ruler.



|| Plans for after college ||


Maddox's only plans at the moment are to become a well-known and successful lawyer. The kind of lawyer that wins every single case, regardless of what he needs to do to get there. His fearless and impulsive persona are what drive him despite his dislike for his major. Sometime in the future, Mad plans on opening his own law firm and put his father's firm out of business

BRIEF BIOGRAPHY

Maddox Rei Izumi, son of Jacob Izumi and Anabelle Lim, was born mid October in a town on the outskirts of New York. He was indeed born with a silver spoon in his mouth. His father, a well known and successful lawyer, and his mother a surgeon gave him everything a child could have ever wanted and then some. His family consisted of his parents, and an older brother and sister. Maddy, of course, was the baby of the house. Anything Maddox wanted he could have. Toys, candy, clothes, vacations, only the best of the best for the youngest Izumi. But what good were expensive toys when there was no one to play with? And what good were family vacations when the only one he ever traveled with was their housekeeper? As a child, Maddox didn't understand, but as he grew older it was more than obvious that all of those things given to him was not their parents way to show their love, but rather they were props and distractions to keep him occupied and out of their way.

During their high school days, Maddox's parents were the notorious sweethearts. Top of the class, known and beloved prom king and queen. They continued their path together into the same university where they acquired the heavily sought after pieces of paper that would kickstart their careers. They eventually moved to New York where their first born son and precious daughter would follow in their footsteps as the Prom king and miss valedictorian. Maddox was the rare exception. Going through middle school and into high school freshman year, he didn't want to be prom king, he didn't want to be class president, or at the top of the social pyramid. His only goal was to get through school with a few good friends and a good enough GPA to apply to a fine arts institute. By the middle of freshman year, Maddox had already figured out his sexuality, something he kept hidden from everyone, his friends included. It wasn't until an unexpected make-out session with someone he considered a friend that Maddox realized he was in deep shit. Though it didn't really hit the fan until said "friend" outed him to the entire school without his consent.

During that same time span, Maddox had been looking into fine arts schools he could possibly apply to in the future. The idea of creating music that others could enjoy always fascinated him. But due to the stress of all things going on at school, one night Maddox's laptop was left open after one of his extensive search sessions. Of course, papa Izumi eventually found it and was beyond outraged. Inconceivable it was, that his youngest son so full of intelligence and potential would throw his life away by going into the fine arts. There was no place for those kinds of people in their family, and now that the older siblings has moved out and carried on with their lives, there was no one else for the lectures and scoldings to be directed at. Needless to say, young Maddy's dream of becoming a musician was pulverized. Only that night did the fearless boy attempt to argue against it, but all he got in return was a black eye and a week in isolation. This led to endless fights between the married couple, which eventually led to violence, infidelity and a nasty divorce.

A few weekends with father, a few weekends with mother, and so on. Eventually, his mother began to work more and see him less, which meant double the time spent with father. The latter took full advantage of this, his ultimate goal being to pin Maddox against his mother. And once that didn't work, the target was then turned on him. He never forgot to point out how big of a disappointment Maddox was to him. But rather than letting his self esteem drop even lower, Maddox felt indignant. He felt the burning need to prove his father wrong and shove every success and accomplishment right down his throat. The first of many was being accepted to Fulton, followed by a 4.0 GPA during his first year and being accepted into the Beta house the following year.

OOC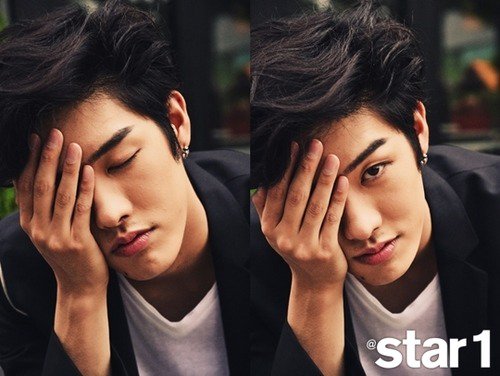 FACE CLAIM
Takuya Terada

DIALOGUE COLOR


#4C0000



THOUGHT COLOR


#FF0000



CHARACTER PLAYED BY
SleepingInTheGardens

CHARACTER SHEET CREATED BY


SleepingInTheGardens