---
---
"Celebrate every tiny victory."
---
---
Dialog colour:
#77051c
Thought colour:
#c44040
Nicknames: Sunny, on a count of her middle name and optimism.
Birth Date: July 16th 1996
Sexuality: Bisexual, but has a preference for boys.
Ethnicity: 75% Korean, 25% American
Occupation: Unemployed; she's living off her parents money.
---
---
Nari was born in Seoul, Korea to Jung-ho Lee and Sun-young Lee, and has one older brother. She doesn't remember much about her life in Korea since her family moved to Florida when she was just seven. Her parents were quite strict and pushed both her and her sibling to become doctors or lawyers but even from an early age. It never appealed to her. While her brother, Taemin, got himself into law and listened to his parents wishes, Nari was always interested in dance and things that were considered 'girly'. Her elementary offered after school dance classes, and after days of pestering and whining, bother her mother and father came to an agreement that she would be allowed to attend. At the age of eight, Nari had her first tutu and ballet shoes.
Through dance, Nari was slowly introduced to the entertainment industry. Her after school dancing soon developed into her attending a dance studio three times a week for freestyle and ballet. From the age of ten, she knew that she wanted to be involved with dancing somehow. She began to dance competitively in her early teenage years, gaining recognition in the state for her talent. And as teenagers do, Nari began to develop an interest in pop icons and performers. Influences from both Korean and American pop music were both shown to her, and she loved both. It made her want to combine her dance skills into something to do with the arts. Before second year of high school, Nari had her heart set on becoming a choreographer and dropped ballet to focus completely on her freestyle dance in order to perfect a style that would be more to her advantage in later life. Through freshman year, she continued to attend dance lessons, but Kyle invited her along to one theatre club meeting, and she completely fell in love with the whole thing.
Her relatively hectic life only became more hectic. As well as pressures from her family to do well, the popularity that came with being so outgoing and confident was almost overwhelming. She turned down everyone who made any kind of romantic advance, preferring to just flirt and have fun. Never letting anyone in was her way of keeping her mind focused; ensuring she could never get hurt. Surrounded by friends, she submerged herself in singing and performing, often picking up lead roles in school plays and small local performances. Nari came to adore singing and started to heighten her ambitions. She wanted to be like her idols. Using her father's money, she was able to get a year's internship in a recording studio in her senior year. On top of finals, Nari was juggling the internship, dance, but refused to quit either. It meant her grades took a toll, but she still ended up with comfortable grades that appeased her family and satisfied her.
---
---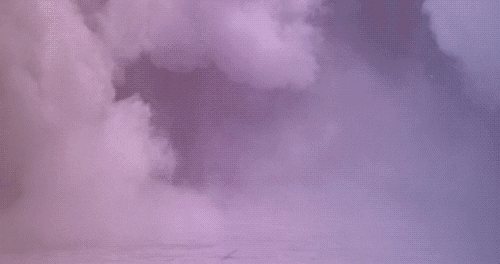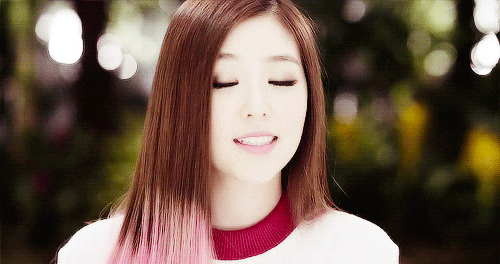 Quirks//Habits//Oddities:
When nervous or under pressure, Nari is often caught biting her nails. She often bites them down to the stubs, but the habbit has decreased since becoming a senior.
Talks to herself in Korean
Another thing she does if under pressure. Talking to herself in her native language seems to calm her, but she also does it if people annoy her. Dropping insults in Korean is a lot easier since they don't understand she's insulting them.
Drinks a lot of herbal tea
This is probably a quirk she picked from her mother at a young age. The two of them would brew Korean tea together, and Nari developed a sweet spot for the beverage. Since childhood, she's tried a large selection, but prefers the taste of Korean, Peppermint, Rose hip, and Blackberry leaf tea.
Puts ketchup on almost everything
The blame for this can probably be shifted onto her older brother, and the great taste of America. It was a thing Nari had never tried until after her move, and her older borther liked it too. The two of them would put it on everything, from hot dogs to galbi. It's just a childhood habbit she hasn't strayed from.
Optimistic ❀ Outgoing ❀ Confident ❀ Bubbly ❀ Flirty
Messy ✿ Stubborn ✿ Manipulative ✿ Short Tempered ✿ Spontaneous
There are a few sides to Nari. Generally, she's charismatic and confident in almost any situation. Her bold outlook on life allows her to remain calm in social situations, and it's rare to see her in a pessimistic state. The majority of her friends would say Nari's outgoing and willing to push boundaries to ensure people she cares about are okay. After all, she considers friends and family to be one of (if not the most) important thing around her. She likes to believe her demeanour is a friendly one, and that she's easy to talk to. A flirtatious streak also runs through her. It isn't rare to see her at the bar when she's out clubbing, chatting away happily to some guy who offers to get her drinks. She knows how to use her looks to her advantage, but considers that a good thing rather than a bad.
It can switch however. Once focused on something she can completely lock on target, almost dismissing anything or anyone that tries to distract her. Hurting someone's feeling bothers her a little, though if she believes someone needs to be called out, she'll do it. Being extremely easy to aggravate if difficult, but Nari has learned not to spit out what's always on her mind. It usually makes things worse, rather than making situations better. When she wants something, she'll get it. Nari is know to be stubborn, not changing her mind easily and refusing to change her own plans for other people. She finds it easily to manipulate others when things don't go her way, especially when it comes to men. Batting her lids and charming her way to getting what she wants is almost a speciality of hers.
Ever since a young age, she's loved performing. Whether is was throwing a tantrum for all to see, dancing in competitions, or playing Elpheba in the high school production of Wicked, Nari's loved performing to see others smile. And feel all eyes on her, of course.
She's been surrounded by music all of her life. Being from two different cultures that both obsess over idols and singers, it was very much ingrained into her from an early age. It was an escape when things became too stressful, or it relaxed her, or inspired her to do better. To push herself. To work harder. And that's why she loves it.
What can she say? They're her rock. She feels so blessed to come from a wealthy family who love her, and always push her to do her best. Despite not agreeing one hundred percent with her decision to pursue a career in music, all of them backed her and didn't question her abilities to succeed. In fact, her mother would miss days of work to see every single musical she was involved in; being one of her biggest supporters.
Like music, going to parties and getting stupidly drunk is another form of escape from the pressure to do well. It's how she lays back and has fun, and possibly one of the places where she feels most confident.
As a Musician, the concept of not being able to hear a melody or hear her own voice singing is a terrifying concept. Both her father and grandmother are deaf, she she hopes that the unfortunate gene wasn't passed down to her.
Perhaps one of her more secretive fears, the whole idea of letting someone in does frighten her. Allowing herself to like someone is a distraction from her career and gives someone the opportunity to hurt her. She watched a friend fall apart after a breakup, heard her brother becoming bitter after his girlfriend cheated on him, and she promised herself she wouldn't let herself become like that.
A fear that's been with her since childhood. She got lost in the centre of Seoul. Though she only lost sight of her parents for seven minutes, it was one of the worst experiences she's ever had. The thought of being lost in an unknown place alone is something Nari doesn't like to think about.
Faliure in the industry is not an option. Both her parents are CEO's, her brother is a family lawyer who graduated from Yale Law. The reputation of her family weighs heavy on her shoulders, and she does not want to let them down under any circumstances.
"Keep your head, heels, and standards high."
---
---
❤ Singing
❤ Dancing
❤ Musicals
❤ Parties
❤ Writing
❤ Ketchup
❤ Herbal teas
❤ Flirting
✘ Thunder and lightning storms
✘ Energy drink
✘ Tidying up her messes
✘ Rabbits
✘ Wearing heels for long amounts of time
✘ Violence
✘ People who are vain
✘ Letting others in
---
---
"I never intended on joining a sorority. I heard about the Zeta's in rush year, and loved the idea of huge parties. The connections they have are a plus too, but the wild lifestyle and free drinks are what initially drew me in. Now, I'm close to graduating, and I still love it as much as I did in the beginning."[]
Nari adores the Greek Life. It's fun, and being in the social scene as a Zeta is thrilling and something she's never experienced before. Though sceptical at first, the huge parties drew her in and she learned a thing or two.
"I have a brief idea and a lot of connections, so I'm pretty much set."
Zeta's are known to have a lot of connections in different aspects of the working world. She'll use that to her advantage, and hopes to make it big in the industry, perhaps going back to the recording studio she had an internship at. Nari wants to go home first, recover from four crazy years, and then dive into the music scene.
---
---
Very petite, standing at only 5'2 and weighing 101lbs.
Nari's natural hair colour is dark brown, but she's know to dye it frequently. It's currently a lighter brown.
Her style varies a little, but she's usually seen in cute and girly things.
Nari owns a lot of skirts and t-shirts to match, and often accessories with things such as flower crowns and fake glasses. She very much enjoys a pastel aesthetic, and isn't afraid to show a skin whenever she gets the chance. Though in colder weather, she's definitely a skinny jeans and flannels with a cap type of girl. Honestly,
her style tends to depend on the seasons, but she always dresses to impress.