Name:
"You might want to remember this for tomorrow morning when you wake up in my bed…"
Bradley Ryan Hale
Nickname:
"Just don't call me Brad."
None. He doesn't mind nicknames as such but the only real shortening of his name is 'Brad', which he doesn't much like. But, if you can come up with a better one for him he'll be sure to consider it.
Age:
20 (Junior)
Major:
"Partying and Girls."
Business
Sexuality:
Straight
House:
"Do I look like a Kappa?"
Sigma Chi Delta
Thoughts on being a Sigma:
"Sigma should've been my middle name. It's just partying, girls and more partying. I get to be in a house with guys like me; we get each other and watch each other's backs. What's not to like?"
Likes:
+ Partying
+ Girls
+ Danger
+ Sex
+ Being a Sigma
+ The dark
+ Drinking
+ Freedom
+ LA
Dislikes:
- Rules
- Having to actually do any work
- The idea of family
- Oregon
- Being told what to do
- His step-father
- Police
Fears:
"Scared? Sigma's don't know the meaning of the word 'scared'."
- Something happening to his sisters
- Turning into his father
Personality:
"I'm a Sigma, take a wild guess."
Bradley is a party boy through and through. As a Sigma, he already has a reputation for his bad boy antics, but Bradley is determined to make sure his reputation precedes him wherever he goes. He likes to hold the classic Sigma image; partying all night, ignoring the rules and taking home a new girl each evening.
He's stubborn and won't take no for an answer. If he wants something, he'll go after it like nothing else matters. He also loves the feeling of defying the rules. For as long as Bradley can remember, rules have never been his thing; he sees them as boundaries that must be broken. Whatever else could they be for?
He likes to think he's fearless and will do anything for a good time. He'll never turn down a dare, no matter the stakes. He's an adrenaline junkie and loves the rush he gets from doing something dangerous. He's normally quite calm about things and it's pretty hard to make him mad. But, he's not scared of a fight and he has a few sticking points that, if you touch upon, are certain to land you in trouble with Bradley.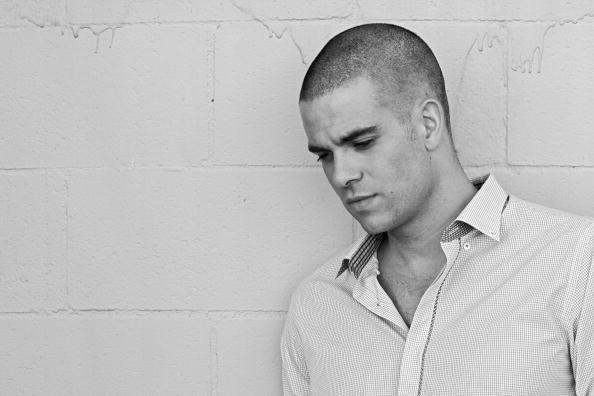 History:
"Come back to mine and we'll talk about it…"
Bradley was born in Santa Monica, Los Angeles to Leroy and Katherine Hale. Leroy was businessman, and devoted to his job. His wife, Katherine, was a journalist. When Bradley was four, his younger sister, Hannah was born. And two years after that, his youngest sister, Megan, came along. Up until that point his family had been happy. Bradley had known nothing but normality. But two years after his youngest sister was born, when Bradley was eight, his mother left, totally unexpectedly, with a colleague of his father's. They never saw her again.
After that, everything changed. Almost overnight, Bradley's father wanted nothing to do with his children. He employed someone to look after them. He made certain they were in bed before he got home and he'd left for work before they woke up. He lived in a separate part of the house from them and tried his hardest to hardly see them. As Bradley grew up, he barely knew either of his parents and no one cared what he did. He developed a fascination with parties and avoiding coming home, the way his father did. He became uncontrollable by the paid help and they simply gave up trying to keep him in order. Besides, his father didn't particularly care that he wasn't home.
When Bradley was sixteen, his father was arrested and found guilty running high end, illegal establishments. He was sentenced and Bradley and his two sisters found themselves back in the custody of his mother, living in Oregon with her new husband and ten year old daughter, Luciana. His step-father was strict and tried to force Bradley into quitting the partying lifestyle he had had for so long. But Bradley wasn't changing his mind. He started bringing his grades up in school, desperate to get out of the house and away from his family. He got a place at Fulton and decided to major in business, just like his father. Even though turning out like his father was the last thing Bradley wanted, he knew giving his mother any idea that he might would make her worried and his step-father angry. It was his final way of saying 'Fuck you' to a family that had failed him.