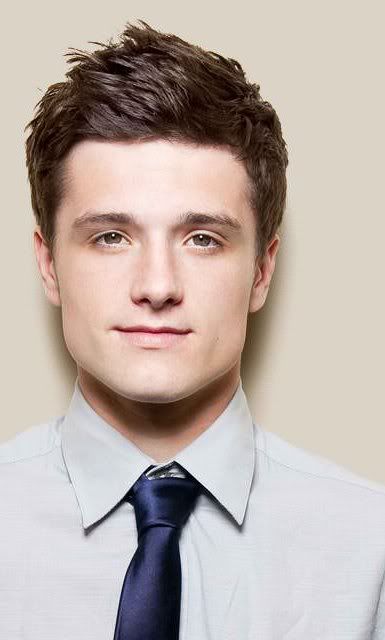 Name
: Skyler William Johns
Nickname
: Sky/Will
Age
: 19 turning 20
Major
: Artist
Sexuality
:Heterosexual
House
: Kappa Alpha
Thoughts on being a Kapa Alpha
: Being a Kappa Alpha is great, I really fit in...We're like one big happy family
Likes
:
Talking, just one of the many factors of being Skyler
Paint, as a painter what more could you like but to put a slash of paint on a page
Photos, loves to look at photos and copy them onto a canvas and paint it
Pictures, same as photos
Picasso (Idol), Skylers biggest idol
Shakespeare, loves his way of poetry-will read them and be captivated
Pastels, loves art so any form of art equipment will keep him preoccupied
Polite people, they are so nice and use their manners and it makes people feel appreciated
Kindness, for everyone to be caring towards one another
Friendship, the biggest factor and the strongest for Skyler, good chemistry goes a long way
Dislikes
:
Stuck-ups, they are rude and aggressive
Mathematics, too difficult too grasp
Getting the lowest grade in the class, it's a fear too, it means a tough word to his parents....
Short-term relationships, finds these pointless, who dates for a week then dumps each other?
His parents, although they're trying to help with his career, they are forceful and control his life
Heartless people, they have no care or consideration towards others
Cats, they are like stuck-ups and always seem to scratch his eyes off
Techno music, there are no words and a stupid chose of genre for a song, no melody...
The news, it's just so depressing
Fears
:
Being bullied, Skyler hates it; it makes him feel uncomfortable and as if people hate him
No one will understand what Skyler wants his career to be, one word...parents
Heights, it just looks scary...a long way down
Standing near a cliff edge, fear of falling off
Personality[b]: Skyler is kind and caring towards other people, which is a great fit for being in Kappa Alpha. He loves Kappa Alpha and they are all great friends between each other. He is a conscientious student and loves to learn new things. He is somewhat shy at first, when meeting someone, but will become a complete chatterbox when they get to know each other. His is happy, and bubbly, and loves nothing more but to smile, and most importantly see others smile. He loved art in his old school and loved it to get all his feelings out in one splash of paint splattered across the page. He is always a consistant high achiever and will give everything a go. When Skyler is alone, he has a great time. Mainly because living with his fourteen year old brother and annoying twelve year old sister is painful. So sitting alone doesn't bother Skyler, he actually gets time to think about his next masterpiece.
He isn't a backstabber or a stuck-up, he wouldn't even know the first rule about how to use someone! He is friendly and will talk to anyone no matter how big of a reputation they have, just likes to be friendly and nice and believes in superstitions that if you don't, karma will come back and haunt you. He is not sexist and gives both sexes a go. Like say football is a boy thing and netball is a girl thing, he will let everyone play and is cheery that more people want to join and just want to have fun. He is intelligent and helps people, in the classroom he likes to give others answers-it just seems nice and polite except in exams, of course. In high school he loved to spend his spare time playing handball and would play for fun; not competitive. But now he loves to spend his spare time reading novels and learn different styles nad techniques of art in the art brochure's given out in university.
Every once a weekend he will visit art galleries and get a chance to get idea's and look around and jot down notes and things of things he wants to try and things things he loves. His biggest inspiration is Picasso and Skyler loves to escpecially check out his work. He loves researching about Picasso and finding out information of things he doesn't already know. He has a fantastic time in his art courses at university and is studying to become a well-known artist like his idol.
Skyler and realtionships...He has only had on girlfriend and they recently broke up, and it lasted for eight months. Her name was Haylee. They loved each other but it just wasn't going to work out when she had to move to Australia, so they both decided to break-up and become friendly pen-pals, writing once every three weeks. He is willing to go into another relationship when the time is right.

[b]History
: When, Skyler was born he was the second eldest child of the four. He has two brothers, Bradley who is now twenty-two and Chris, fourteen and one sister, Olivia aged twelve. His father is a policeman and spends about one minute of the day with his children. His mother is a house-wife. She cleans the house and keeps it tidy for them. Being with his three other siblings, he loves them and all but when he has the house alone by himself, it's like Heaven. He had two best friends when he started primary school, Shannen and Pete. There group got bigger and bigger, but he had considered them two his best friends. When high school approached, his other close friend, Marie was in a car crash and her mother died. It was a horrible time for all the group as they had grown close to Marie's parents after their many parties spent over there. This is when Skyler acted tough for everyone, he had lost someone that meant like a mother to him but he tried to ware it off quickly. Marie suffered severe depression after this. Skyler went over to her house all the time, and cheered her up, just an hour a day. He made jokes and made her smile. Her depression had worn off after counselling and help from her friends, Skyler remained happy and cheerful; he didn't want her to become to that devistating shock again. So he helped her in the classroom and everywhere until High school begun. Marie went off to another school and they kept in touch with their phones and kept close still after. He had taken only Pete with him to high school, he then formed another group. But later the two best buds grew apart and drifted in different ways with their different worlds. Skyler became closer with all his art buddies and Pete with his rock and roll band. Skyler completed his studies and aced art, he loved it and chose it as his subject for university. When his parents found out, they weren't happy at all with the decision they tried to rule him into doing what they wanted him to do, but Skyler stuck to his own path and became seperated from his parents. But he loves art and nothing can keep him away from it! So he went to Fulton Univeristy, for his artistic skills and within his first year was immediately a member of the Kappa Alpha group as he had exactly the right attributes to become one. This is his current place.
Anything else
: Skyler loves to wear simple blue t-shirts and blue denium jeans