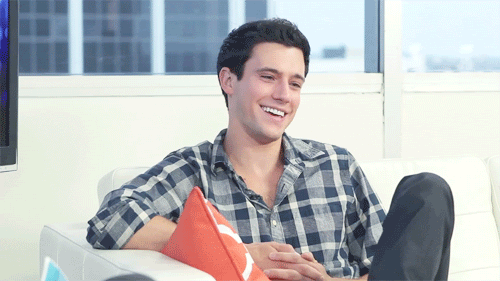 Name
:
Allen Carter Wright
Nickname
:
Um…no…just Allen.
Age
:
Nineteen
Major
:
Pre-Med, Biology.
Sexuality
:
I like the smell of women, does that tell you anything?
House
:
Kappa Alpha
Thoughts on being a Alpha
:
I love my fraternity! I have met so many successful people because of it. My network has increased significantly because of it. Although some people in my frat gets picked on, I don't really notice anyone crying about it. We've got each other's back. This was the fraternity I wanted to join when I decided to rush last year. The people here are really welcoming and nice. Not to mention, having Kappa Alpha on your resume looks pretty damn good. I'm still learning the ropes of the frat, but so far, I really liked it.
Likes
:
Video Games
Being a Kappa
Studying biology
Sugar Canes
Spicy Foods
Swimming
Skiing
Sleeping
Watching Movies
Reading Comics
Reading Medical books
Elderly
Women
Apples
Beaches
Fish
Snow
Country Side
Laughing
Exotic things
Dislikes
:
Chocolate
Jelly Beans
Barbie's
Snotty kids
Snotty women
Fighting
Backstabbing
Cities
Rumors that could ruin his reputation
Overpopulated areas
Skyscrapers
Cigarettes
Fears
:
Heights
Being around too many people at once.
Lowering his GPA
Becoming a failure in life.
Death
Airplanes
Personality
:
Allen has always been a person that loved smiling and satisfying everyone around him. When he is engaged in a deep argument, Allen quickly will realize whether the person he is arguing with is listening to him or ignoring everything he says. If he realizes that the person is ignoring him, he would stop, smile and give up. Allen does not want to waste his time with people that do not try to listen to his point of view. Allen isn't much of a fighter. He would try to avoid fighting at any cost, but if he absolutely has to fight someone then he will. Most of the times he would lose, but sometimes he would win. However, if someone is bullying him, he will speak up for himself quietly at first but increase in volume if it continues. He does not have much of a temper, but if he is very upset he will try to use logic to express himself instead of punching holes in walls like other men might do. If Allen is extremely upset or frustrated he would bury himself within his studies and not talk to anyone until his feels a little bit relived. He tries to keep a courageous appearance to ward off bullies and to not be viewed as a coward. He does his best to not get offended by other people, but when he does, he just smiles, tell them how he felt about that and walk away. He really does not like conflict.
Being in love is something Allen has always been interested in, but never really experienced. He has had a few relationships before but it didn't last very long. He may be interested in love, but he always had a hard time reading how women felt about him unless they bluntly tell him. Allen focuses most of his attention to himself and his studies. He hasn't met a women that consumed his every thought yet and he doesn't know how he would feel if he did meet someone that takes his thoughts. At the moment, he is simply focused on graduating with the highest GPA and getting has many scholarships he can. Academics have always come easy to him. Although he may be a sophomore, most of his classes are already junior/senior level. He had already taken most of his pre-requirements when he was in high school. Ever since he was little, he always wanted to be a doctor and help cure people and he knew that he need to do well in school to be successful. Like his fraternity big brother Finn, he strongly believes in chivalry. Perhaps chivalry is a nice guy thing since most people in KA is rather nice to other women. Sadly, not many of them get the girl…him included. Allen is more of a clueless lover. He may be extraordinarily smart, but he is impressively dumb when it comes to reading women. However, when he finally realizes that a girl likes him, he would do his best to treat her like a queen.
With his friends, Allen is very honest and gullible at the same time. He is very goofy and never really takes things seriously. Allen is very friendly to anyone he meets and gaining friends come very easily to him. If Allen gets upset with one of his friends, it would only take a few hours before he gets over it and want to hang out with that person again. Allen can be a dare-devil especially if he is provoked by his friends or a girl. He may use logic at first to defuse it, but not wanting to lose face with his friends, he would jump a bridge, naked even, if dared (he only requires it a safe rope). Allen loves learning new things. It could be art, or even dance. He is most passionate about the sciences, but he doesn't mind trying out new things.
History
:
Allen was born to Marget and Jonathan Wright on January 5, 1993 in Santa Barbara, California. Allen had a relatively normal, happy childhood. He never had any trouble as a child. His family was almost picture perfect. Around the age eight, his mother was diagnosed with the last-stage of stomach cancer. Marget was a physician assistant. He spent most of his time tending to his mother and trying to make her feel happy and comfortable. He knew his mother loved his smile the most, so he never looked sad around her. His grandparents moved in with his family to take can of his mom when he couldn't. His father was a busy physician but at times took breaks from work to spend more time with his wife. Jonathan loved Marget very deeply. Allen's desire to become a doctor was mostly influenced by his father, but also from his dying mother. He wanted to find a way to cure her at a very young age. Allen learned from an early age to not get mad over everything that does not go his way. His grandparents were a great support to him when he was away from his mother. He would cry to them and they would comfort him. He really appreciated his grandparents no matter how many times he acted up around them. When his mother finally passed away, he became very depressed and acted up in school for about a year before being guided by his father and grandparents to behave if he wanted to be a doctor. With the desire to become a doctor and help cure people that were like his mother, he straightened up in school and focused his frustrations on studying.
By the age of twelve, Allen had won many awards for good grades and has gone abroad to volunteer for the less fortunate with his father. These volunteer opportunities were only optional to him because of how great of a network his father had. His father was a great physician that graduated from the John Hopkins Medical School at the top of his class. Allen has never lacked money, but he learned to not waste his money by visiting countries that struggled to live day by day. Allen is a privileged child and always spoke about his adventures about other countries to his classmates. Perhaps him telling his stories so proudly to everyone at school made him a target of jealously. While some students were amazed by his stories and wanted to hear more about it from him, other students wanted to break all his teeth. Throughout his middle school years, he had gotten in about ten fights and lost most of them. He did win about three fights which he was proud about, but it cost him detention. His father decided to transfer him to a private school with students that were children to some of his co-workers. Moving schools did improve his life quality significantly because he had people that understood him and his travels. Even at a school where most of the students were intelligent, Allen always managed to be the top of the class. Allen can be very competitive within his studies and wanted to get A's on everything.
Early within his high school years, he was convinced by his father that he must attend Fulton University. His father graduated from Fulton University as an undergraduate student and was an alumni of the Kappa Alpha fraternity. His mother was part of the Theta Chi sorority and that's how they met. Although Allen could pretty much apply to any school and get accepted, he followed his father's footsteps and applied for Fulton University. He got accepted during his junior year of high school after he took the ACT and SAT. Allen had a full ride to Fulton University as long as he kept his grades high. By his senior year of high school, he had became president of the student council and science club. During his high school life, he had had a few girlfriends, but none of those relationships lasted more than three months. His first year at Fulton University went surprisingly well. He got accepted into his father's fraternity which was the greatest and most important part of being a member of the Fulton's student body. He quickly moved into the fraternity to become better acquainted with his brothers. Finn Brettner was chosen as his 'big brother.' Allen is now learning the ropes of balancing his academic life and social life. He had always been focused on his studies, but now that he joined a fraternity, he must now learn to how to have fun and interact with other people and maybe find a girl that would take his mind away.
Anything else
: He secretly likes to watch drama shows and build bird houses. Also, he can't dance worth his life, even though he likes to shake his bum from time to time.