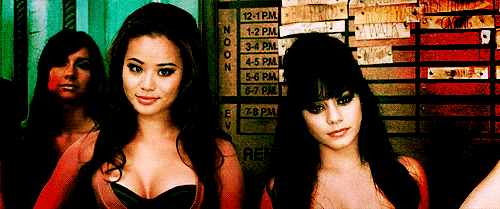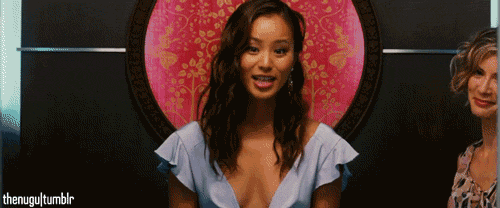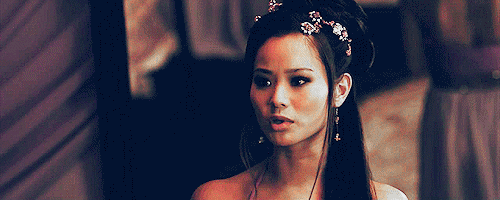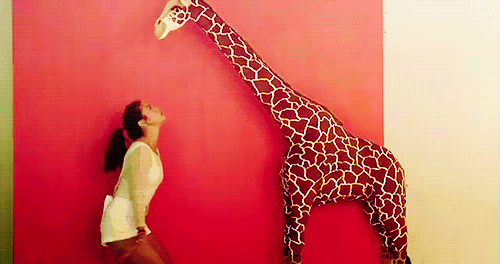 Name
: Karma Olivia Chen
Nickname
: She's sometimes referred to as Karm, or Kay, but she'll take almost any nickname.
Age
: 21
"Legal drinking age! Woot woot!"
Major
: English and Art
Sexuality
:
"I like boys, but girls are fun from time to time."
Bisexual
House
:
"Alpha Theta Pi, BITCHES!"
Thoughts on being a Alpha
:
"Being an Alpha is fantastic. It really is. We look the best, we get the best guys, and I think we genuinely care about each other. It's really nice to have all my sisters here and they've made being away from home so much easier. I don't think I could have gotten into a better sorority."
Likes
:
~Writing short stories
~Drawing
~Parties
~Boys (The ones that aren't Dogs.)
~Listening to music
~Reading Oracle Cards
~Dancing
~One Direction ("OH MY GOD! I just want to marry all of them! <3")
~Hanging with her sisters
~Reading
~Weird sayings
~Shortening words (Ex. Totes, adorbs, awks, ect.)
~Social media (Twitter, Tumblr, Facebook, ect.)
~Reality T.V. shows
~Rapping
~Doing hair and painting nails
~Talking
~Texting
Dislikes
:
~Bitches
~Haters
~"Dogs" (Code for guys that Karma sees in a negative manner)
~Staying quiet
~Negative people
~Being forced to listen to someone boring
~Talking to someone who won't talk back
~Feeling uncomfortable
~Hangovers
Fears
:
~Losing people she cares about
~Spiders
"Why do they need so many legs? And their EYES? Yikes."
Personality
:
At first glance, it's very easy for Karma to be writen off as another ritch popular girl. She's girly, rather loud, obssessed with appearance, and always texting. But though that is a part of her personality, there's a lot more to her than that. She's intelligent, creative, and extremely caring. Once you become one of Karma's friends, she'll do almost anything for you and try to help you any way she can. But, many have taken advantage of her generous nature and this causes her to be selective with the people she lets into her inner circle. She loves going to parties and having fun, but there's nothing she loves more than just relaxing with a few girlfriends, watching reality shows, eating a pint of ice cream, and talking for hours on end.
Kay loves talking and, if given the opportunity, she'll never stop until you're begging her to shut up. Her favorite topics range from celebrity gossip, to who she finds cute around the school, to her theories about symbolism in popular books and movies. She's very energetic, usually forcing people to try and keep up with her in conversations. She also loses people when she shortens her words to a point where no one but her understands what she's talking about.
Karma, like everyone, has a dark side. She's not a girl that's afraid of getting her claws out and if she has a problem with someone, they'll know. She's not one to let bitches talk shit to her and she's been known for several fights, which usually resulted with the other girl leaving with a busted lip and a black eye. In one of Karma's nastier fights, she ended up tearing a clump of the other girl's hair out. She also doesn't have a very good view of men. She refers to most of them as "Dogs" and often places them in one of several categories (ex. Pitbulls are guys that are overly aggressive, Crotch Dogs are guys that try to pressure girls into sex, and Dalmatians are guys that are high-strung and nervous)
History
:
Karma's parents were the wealthy owners of a successful spa buissness and growing up, she got everything she wanted. Well, mabe she got everything she wanted until she was 5. That's when her dad left her mom for some cheap whore from Hong Kong. Karma's mother became very protective of her daughter, teaching her that men were to be watched carefully and not to be easily trusted. They were very close, but that changed when Karma got to her teen years. Her mother and her never saw eye to eye and they were constantly arguing. The teen wanted to be a writer and an artist, but her mother desired for her to join the family buissness.
Karma soon left for college and joined Alpha, who seemed like the obvious choice for her. She ignored most of her mother's calls and texts and rushed the conversations when they did speak. That was the thing she regretted most when she was informed her mother had died in a car accident. Karma took a leap of absence from school to go to her mother's funeral and settle some buissness issues. Her aunt took over the spa and Karma was free to go back to school, but when she did, she wasn't the same. She didn't take any of her friends for granted and they've made being so far from her remaining family bareable.
Anything else
: She has a love of writing and she aspires to become an author one day. Karma also has a hidden talent, which is rapping. She often does it at parties or when she's listening to the radio. She also reads Oracle Cards and will give others readings for fun.