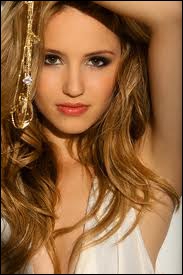 Name:
"You better remember it, sweetie."
Natalie Ana Greyson
Nickname:
"I'll let you know when we become friends."
Tallie, her brother used to call her it and so did most of her friends when she was younger. But now it's only a name she allows her closest friends the privilege of using.
Age:
"I'm one of the big girls round here."
22 (Senior)
Major:
"I like to figure out what makes people tick."
Psychology
Sexuality:
"That depends on who's asking..."
Straight, but will experiment for fun.
House:
"Well, I'm clearly too pretty to be a Theta, and I'm not drunk right now so I'm not Zelta"
Alpha Theta Pi - President
Thoughts on being a Alpha:
"Being an Alpha sure has it's perks. I mean, who doesn't want endless boys who'd do anything for your attention, people staring as you walk past wishing they were you and whatever you want whenever you want it? But it's not all fun and games. You always have to appear perfect. And, you don't get to be an Alpha just by looking good, and you certainly don't get to be the president without a lot of effort. I had to work to get here and I will stay on top, no matter what it takes."
Likes:
"Just keep talking and we'll see if I can add you to that list."
+ Alpha Theta Pi
+ Parties
+ People doing as she says
+ Perfection
+ Revenge
+ Swimming
+ Lying
+ Embarrassing others
+ Expensive things
+ Power
+ Shopping
+ Being thin
+ Playing with people
Dislikes:
"Not a list you want to be on…"
- Ugly people
- Feeling out of control
- Any kind of rejection
- Boredom
- Feeling fat
- Horses
- Fire
- Sleeping
- Eating
- Baggy clothes
- Loneliness
Fears:
"Oh baby, that's a secret I'm not going to tell even you."
- Being fat
- Losing her position of power
- Something not being perfect
- Fire
Personality:
"Surely you've figured out the kind of girl I am by now?"
Natalie is as superficial as they come; she is charming and calm and collected. She appears friendly and fun, making people want to be around her. But really she is cold and bitchy. She enjoys watching other people humiliated, and she especially enjoys humiliating pledges to Alpha Theta Pi. She is backstabbing and has no sense of loyalty or trust. Natalie is a fantastic liar, the lies simply slip off her tongue without even bothering her. She wouldn't hesitate to betray a friend to get what she wants, it is, after all, how she got this far. She enjoys getting revenge and will stop at nothing to achieve it if she feels she deserves it.
Natalie loves having fun. Be it laughing at the pledges humiliating themselves or hosting exclusive Alpha parties. She's willing to try most things for fun. She can be daring and she's not afraid of a challenge, especially if it will make her look good. She's also a bit of a flirt, but only for her own entertainment.
Natalie is a bit of a perfectionist about the way she looks. Everything she wears must be perfect and matching. She spends hours on her hair and makeup, making sure nothing is ever out of place. She is also obsessive about her weight. She is constantly trying to lose weight and won't touch food with fat in it. In fact, she doesn't really like eating at all. Natalie has been accused of having some kind of eating disorder several times but she denies it vehemently. She's very frightened of anyone ever thinking she's fat and being told it would hurt her more than anything.
History:
"Why does history matter when we have right now?"
Natalie's young life was far from perfect. Her father left when she was just one and the only thing she saw of him since then was the large sums of money that rolled into her bank from him every month. Her mother was very busy, although Natalie never knew what exactly it was she was doing. But her brother, Jesse, who was ten years her senior really cared for her. He made it his job to make sure she was looked after, even though her parents weren't interested in her at all. He made certain she turned out well and by the time she started school she was the sweetest girl you ever met. She wasn't the most popular or the one everyone followed, but everyone liked her and she was never short of friends.
This worked for her until she was twelve, when her brother, who was twenty-two at the time, was killed in a house fire. His death devastated Natalie and under her sweet surface formed a core of steel, cold and cruel. She became manipulative and uncaring, enjoying watching other people suffer. Her sweetness and charm stayed, but it was now superficial. She used it to manipulate and control people. And she hasn't looked back since.
When she joined university, all the skills she had picked up whilst growing up lent themselves to making herself the perfect Alpha. It didn't take long until she was the president of Alpha Theta Pi.