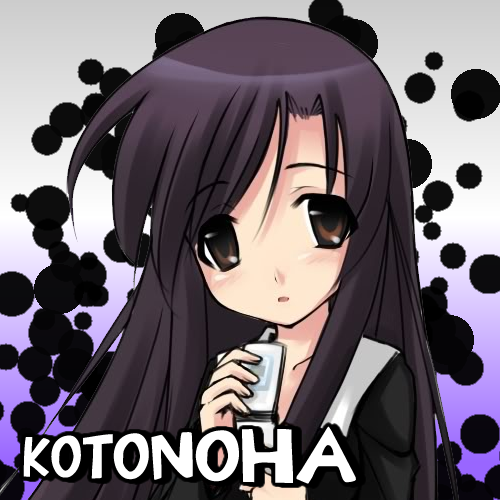 A student of Sakakino Gakuen, class representative of Senior One and a Class Four member of the student council. Typically a loner, she keeps to herself a lot. However, if she becomes involved in a committed relationship, she becomes steadfast and will do whatever she can to keep said relationship strong. This may drive her to take more...desperate measures.
She's very academic, often spending hours just reading books. She's been involved with many extra-curricular activities - piano, dancing, calligraphy, even iaido, a Japanese swordplay practice which involves drawing the blade out, cleaning blood off, and sheathing it, all with great agility and dexterity. It's probably for this reason that she's often seen with a dozuki (a long one-handed saw with a stiffened strip) in hand.
There are rumors of a similar-looking superfighter named Magical Word...