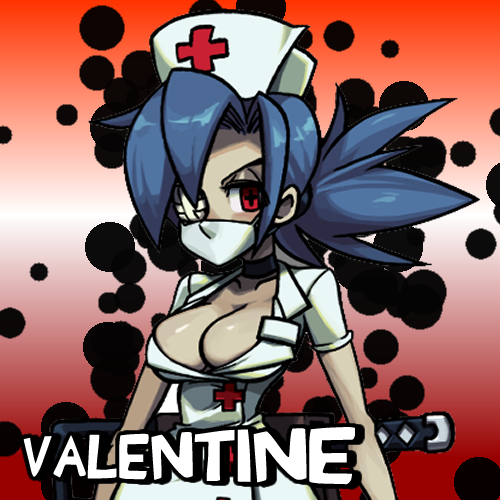 The sole survivor of Last Hope, a group dedicated to bioengineering and reconnaissance. She also has ties to the unscrupulous Anti-Skullgirl Lab Zero, and was the one who personally created Painwheel. She was recently seen aiding the Skullgirl in intel and sabotage.
As expected from a ninja-nurse, she wields all sorts of weaponized hospital apparatus, including her personal bonesaw ninjaken, Christmas's kunai scalpels, Hallow's art of syringes and venoms, Patty's IV-stand yari, and Easter's body bag arts. She also has an enchanted defibrillator that, with enough charge, can resuscitate any mortal injuries.
She loathes the concept of weakness, so it's hard for her to take pity on just anyone. It's uncertain whether or not she has truly abandoned her oath to protect against the threat of the Skullgirl...