At Fuugaki High, students are expected to be on their very best behavior and to never break the rules. Anyone caught breaking rules are punished severely. Only the elite of the elite can attend and the school shows great pride in their reputation. There is a 99% graduation rate, and has the top grades in the country. Fuugaki High is an all boys school for the rich and talented, but one day a girl named Akira Blake was mistaken for a boy, and sent a recommendation letter from the school staff. Because of the grades she earned when she lived in Britain, she was seen as eligible. There was a transfer mistake, and it is written down that Akira Blake is a male student!! Akira is a girl, NOT a boy, and doesn't realize that her new school is a boy's academy! She was a bit confused when a boy's uniform came in the mail, but doesn't think much of it, because she doesn't understand japanese culture or school uniforms. She came from a casual public school prior to her big move to Tokyo Japan, and doesn't realize what she's gotten herself into!
Fuugaki is all about teamwork and cooperation. They seat students in pairs of two, though no one dares to cheat due to the school's strict rules and teachers that seem to have eyes in the back of their heads. The boys are encouraged to talk to one another, but not during lessons. Homework is encouraged to be discussed, but anyone caught asking for or giving answers away will be severely punished. Some students choose to live on Fuugaki High's extensive campus, but it is just an option. Living on campus isn't mandatory to attend, the school just offers this as an alternative to students who live too far away to go back and forth every day. The campus is beautiful, and serves only the best and freshest meals three times a day at no charge to the students attending. What will happen when a girl attends this prestigious all boys academy? Will anyone figure her out? Read along and find out!


Role: Girl dressed as boy // Sporty/Easily embarrassed // FC: Hotaru Tachibana // Taken by KazeNoKitsune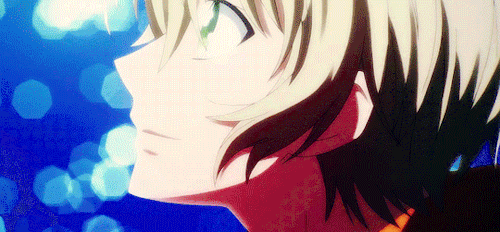 Role: Akira's classmate, shy boy // Has crush on girl 2 // FC: Yukimura Tooru // OPEN



Role: Akira's classmate, bad boy // Flirtatious // FC: Kyoya Sata // OPEN



Role: Girl 2 // Attends nearby all girls academy // Has crush on guy 2 // FC: Eru Chitanda // Taken by KazeNoKitsune
1) Posts must be at least 600 words each. I will likely exceed this, seeing as my posts are typically 600-2,000 words

2) Be literate! Spell check!

3) Communicate with me, share ideas! We can have all sorts of events and school trips!

4) Develop plots with me!

5) I would be willing to have a boy/boy couple as a side story, but only if you can post 600 words for each character.
Taking place in...
1 posts here • Page 1 of 1
1 posts here • Page 1 of 1
Arcs are bundles of posts that you can organize on your own. They're useful for telling a story that might span long periods of time or space.
There are no arcs in this roleplay.
There are no quests in this roleplay.
Here's the current leaderboard.
There are no groups in this roleplay!
Welcome home, Promethean. Here, you can manage your universe.
Arcs are bundles of posts from any location, allowing you to easily capture sub-plots which might be spread out across multiple locations.
You can create Quests with various rewards, encouraging your players to engage with specific plot lines.
Settings are the backdrop for the characters in your universe, giving meaning and context to their existence. By creating a number of well-written locations, you can organize your universe into areas and regions.
Navigation
While not required, locations can be organized onto a map. More information soon!
There are no groups in this roleplay!
By creating Collectibles, you can reward your players with unique items that accentuate their character sheets.
Once an Item has been created, it can be spawned in the IC using /spawn Item Name (case-sensitive, as usual) — this can be followed with /take Item Name to retrieve the item into the current character's inventory.
Give your Universe life by adding a Mob, which are auto-replenishing NPCs your players can interact with. Useful for some quick hack-and-slash fun!
Mobs can be automated spawns, like rats and bats, or full-on NPCs complete with conversation menus. Use them to enhance your player experience!
Current Mobs
No mobs have been created yet.
Locations where Mobs and Items might appear.
You can schedule events for your players to create notifications and schedule times for everyone to plan around.
Add and remove other people from your Universe.
The Forge
Use your INK to craft new artifacts in Fuugaki High: A Girl in our school!?. Once created, Items cannot be changed, but they can be bought and sold in the marketplace.
Notable Items
No items have been created yet!
The Market
Buy, sell, and even craft your own items in this universe.
Market Data

Market conditions are unknown. Use caution when trading.

Quick Buy (Items Most Recently Listed for Sale)
Newest
"Transparency is not necessarily bad, just don't make me want to comment on it." (WIP)
Trending
"Transparency is not necessarily bad, just don't make me want to comment on it." (WIP)
Most Followed
"Transparency is not necessarily bad, just don't make me want to comment on it." (WIP)
None
Discussions
Topics

Replies
Views

Last post
Most recent OOC posts in Fuugaki High: A Girl in our school!?
There have been no posts in the OOC topic for this roleplay!