There is a school that can is for non-humans that fell out of place or just want to meet others like them. The students have choice of leaving or staying in the school. Most stay to learn the mysteries behind all of the races. So will you join? Yes you can be superheros and stuff.
Dorms:
There are 3 type of dorm that help out to see who is who
Ashi Dorm: The dorm for the most dangerous or powerful. Mostly ones that can't be handled
Common races: Kitsunes, Fire/Shadow/Dark/ect mages, witches, wizards, ect.
Dorm pendent: A silver cross
Bara Dorm: The dorm for the high class, heirs, royalty, and more richies...
Common Races: Vampires, Werewolves, Mermaids, ect.
Dorm Pentent: A crystal shaped flower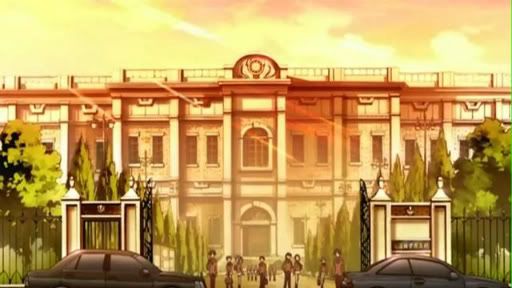 Suishou Dorm: The dorm for weaker and more kind hearted
Common Races: Nekos, Angel, Faries, ect.
Dorm pendent: Star and Moon made of gem stones
Roles:
Students (unlimited)
Teacher (unlimited)
Chairman (One)
Cafe owners/workers (They feed the students with all kinds of diffrent food)
Other staff( Attendence, secrity, ect... unlimited)
Dorm keepers: (Only 3 one for each and they can't be beat by students)
Shop owners (The school is like a city in one and unlimite)
Maids Butlers (Unlimited)
Character Profile:
Name:
Age:
Grade:
Sex:
Bi/Les/Gay/Str:
Race:
Role:
Role as student: (Jocks, partime worker, nerd ect)
Hair:
Eye:
Dorm:
Bio:
Image:
1. No Godmodding
2. If want to quit resign the academy
3. Pervert.. alittle but not in the level which you have to take "it" to the pm
4. Be creative as you can
5. Yes violince is alowed but no killing unless it's cool or going to be recarnated of some thing.
Arcs are bundles of posts that you can organize on your own. They're useful for telling a story that might span long periods of time or space.
There are no arcs in this roleplay.
There are no quests in this roleplay.
Here's the current leaderboard.
There are no groups in this roleplay!
Welcome home, Promethean. Here, you can manage your universe.
Arcs are bundles of posts from any location, allowing you to easily capture sub-plots which might be spread out across multiple locations.
You can create Quests with various rewards, encouraging your players to engage with specific plot lines.
Settings are the backdrop for the characters in your universe, giving meaning and context to their existence. By creating a number of well-written locations, you can organize your universe into areas and regions.
Navigation
While not required, locations can be organized onto a map. More information soon!
There are no groups in this roleplay!
By creating Collectibles, you can reward your players with unique items that accentuate their character sheets.
Once an Item has been created, it can be spawned in the IC using /spawn Item Name (case-sensitive, as usual) — this can be followed with /take Item Name to retrieve the item into the current character's inventory.
Give your Universe life by adding a Mob, which are auto-replenishing NPCs your players can interact with. Useful for some quick hack-and-slash fun!
Mobs can be automated spawns, like rats and bats, or full-on NPCs complete with conversation menus. Use them to enhance your player experience!
Current Mobs
No mobs have been created yet.
Locations where Mobs and Items might appear.
You can schedule events for your players to create notifications and schedule times for everyone to plan around.
Add and remove other people from your Universe.
Orphanage
By marking a character as abandoned, you can offer them to your players as pre-made character sheets.
Vampiric shapeshifter. Has a split personality.
The Forge
Use your INK to craft new artifacts in Gakuen Rinji: Special Academy. Once created, Items cannot be changed, but they can be bought and sold in the marketplace.
Notable Items
No items have been created yet!
The Market
Buy, sell, and even craft your own items in this universe.
Market Data

Market conditions are unknown. Use caution when trading.

Quick Buy (Items Most Recently Listed for Sale)
The dorm for the most dangerus or powerful. Mostly ones that can't be handled
The Whole campus
Class Owner: RolePlayGateway
Where you learn (more will be added when people come)
Cafe Owner: RolePlayGateway
Where you eat
All the files, and other stuff you need to know about on anything.
The dorm for the high class, heirs, and more richies...
The dorm for weakers and more kind hearted
Discussions
Most recent OOC posts in Gakuen Rinji: Special Academy