---
---
Name: Aiden Matthew Miller

Nicknames: None in particular, some people call him by his last name though.

Title: Lord of Lightning

Gender: Male

Age: 20

Sexuality: Heterosexual

Birth Date: November 23rd

Zodiac Sign: Sagittarius

Birthplace: California

Hex code: #DDCD20

Faceclaim: Chace Crawford
---
"When I discover who I am, I'll be free."
---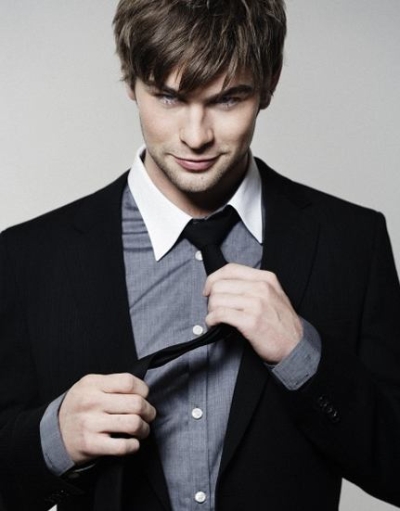 Appearance: Aiden has messy brown hair and eyes that could be described as electric blue. He is fairly tall with a lean physique. He also has a boyish smile that makes him look mischievous.

Hair Color: Light Brown

Eye Color: Bright Blue

Height: 6'0"

Weight: 168

Accessories: Aiden always carries a pair of sunglasses with him. If his breaks, he scavenges for another pair.

Tattoos, Piercings, Etc.None


---
"Better to die fighting for freedom then be a prisoner all the days of your life."
---
Personality: Aiden is a free spirited person, that does not like to be bossed around. He's friendly, outgoing, and goofy. He loves to make people laugh. On a different note, Aiden is a very competitive person and has a temper. Some might say that Aiden is bipolar because one second he'll be happy and smiling, and the next he'll be screaming in anger. He is a very cocky person that likes to brag about his achievements and he is known for being mischievous.

Likes: Storms, fishing, surfing, nature, funny people, chocolate, fish tacos, winning, motorcycles.

Dislikes: Snooty people, boring people, smoking, alcohol, pickles, riding horses, losing.
---
"The truth will set you free. But not until it is finished with you."
---
Power: Aiden has the power to manipulate and create lightning. He major power is his power to create and throw lightning bolts that land in an explosion of electricity. He can also create an electrical force field as well as make his skin spark with electricity.

Power Weaknesses: It takes a lot of accuracy to throw his lightning bolts and he doesn't always hit his target. The more Aiden uses his power, the more it drains him so he can only use so much of his lightning power. Aiden is also vulnerable to close ranged attacks because his power is meant to be used at a distance and his force field only protects him from ranged attacks; a person can walk right through it without being harmed.

Title: Lord of Lightning

Call/Phrase: "Fast as lightning."

Card Image: Lightning strikes a man and the man appears to have electricity sparking over his body. The man is laughing maniacally with his arms stretched outwards as the lightning strikes him.

Special Gifts: His skin can spark with electricity
---
"A concept is a brick. It can be used to build a courthouse of reason. Or it can be thrown through the window."
---

History:Aiden knows nothing of the game and when he finds out about it, he is very shocked and has a hard time believing that it is real. Due to the flash from the apocalypse, Aiden lost his dad and younger sister. His mom survived the flash, but she was killed several weeks later by a group of zombies.