---
---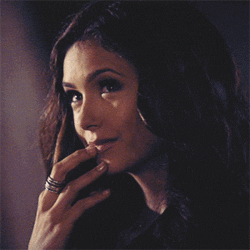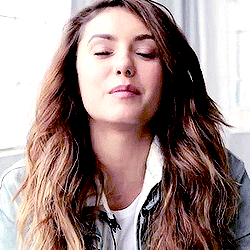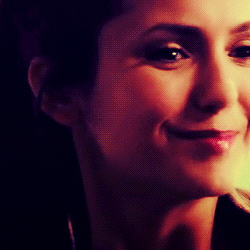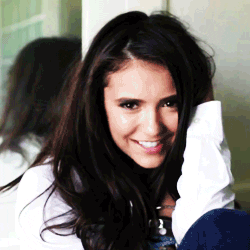 Name:
Scarlett Violeta Monroe
Nicknames:
Scar
Title:
Queen of Thorns
Gender:
Female
Age:
19
Sexuality:
Heterosexual
Birth Date:
February 20th
Zodiac Sign:
Pisces
Birthplace:
Idaho
Hex code:
#62039E
Faceclaim:
Nina Dobrev
---
"The poetry of earth is never dead."
---
Appearance: Scarlett has a curvy figure and is of average height for a girl. She has beautiful long brown hair that cascades down to the middle of her back in natural curls. Her eyes are a rich chocolate brown and always seem to be smiling. Her skin is naturally tanned as a result of her Bulgarian heritage.

Hair Color: Dark Brown

Eye Color: Dark Brown

Height: 5'6"

Weight: 134 lbs.

Accessories: She carries a lightweight backpack with an emergency kit, an album of family photos, seeds, granola bars, and a canteen full of water.

Tattoos, Piercings, Etc: Her body is covered in purple glyphs, but they are not tattoos. She has scars on her ears from getting her ears pierced.
---
"Not just beautiful, though—the stars are like the trees in the forest, alive and breathing. And they're watching me."
---
Personality: Scarlett is a strong and patient young woman. She is also very independent as she is used to doing things for herself. Living a life where nothing she earned was for free has made Scarlett a hard worker and she does not like to ask for help. This is where her terrible listening skills come into the picture because she does what she wants and will not listen to others opinions. Normally, Scarlett is a very sweet and compassionate person. She hates to watch people suffer and has not intentions of hurting people. The apocolypse has been especially hard on her because of this. It has made her do things she would normally never do and has dulled her bright personality. Her compassion is still there, but sometimes it is not as apparent. Her feisty personality is the one thing that hasn't dulled. If insulted or treated badly she will retaliate. However, she does not have a temper. One of Scarlett's best traits is her patience, it is a trait that has been very helpful to her during the apocalypse. She knows when to strike and when to wait and she is never in a hurry. Unless of course, she is being chased by zombies, cannibals, or other players in the game.

Likes: Nature, baths, gardening, dancing, art, rain, sun, animals, kind people, swimming

Dislikes: Acts of cruelty, ignorance, being helpless, hurting people

Strengths: She is a talented dancer and a talented artist. She is compassionate and patient.

Weaknesses: She can be very feisty when agitated. She is also a bad listener.

Habits: She often scrunches up her nose when she doesn't like something.
---
"Sometimes even to live is an act of courage."
---
Power: The Queen of Thorns has power over all plant-life and she can grow her own plants by using her blood. She can also poison people by creating poison spores, but they are not deadly. Her poison claws however, can be deadly. Whereas some players have enhanced healing, the Queen of Thorns almost has complete regeneration when she is harmed. If she gets stabbed through the heart she will not die, she will be in major recovery for months, but will not die. If her arm is cut off, it will grow back. The sun helps her regenerate faster.

Power Weaknesses: Her powers are limited because of the lack of plant life and when she uses her blood to create plant life she becomes weak. Scarlett is not a talented fighter as she is not knowledgeable about any fighting techniques, so if she is drained of power she is extremely vulnerable. Her poison does not work on The Beast. While the Queen of Thorns can survive many things, she cannot survive decapitation, drowning, or burning to death.

Title: Queen of Thorns

Call/Phrase: "Beautiful to look at, deadly to touch."

Card Image: A young woman with glowing green eyes stands in a field full of plant life. She is covered in vines and wears a crown of thorns. In front of her lays a man with being choked by a thorn covered vine. He is scratching at it as blood pours from his eyes. At the end of a field, a river of blood can be seen.

Special Gifts: Her eyes glow green when using her powers. She also has purple thorn claws and purple glyphs covering her body. They glow when she is feeling strong emotions. Scarlett's natural scent resembles different types of flowers, she can smell like roses, honeysuckles, sweet peas, lilacs, and any other type of flower.
---
"Temper us in fire, and we grow stronger. When we suffer, we survive."
---
History: Scarlett grew up on a farm in Idaho, but her family is originally from Bulgaria. Scarlett's older brother was 3 when the family moved to America and her mother had Scarlett a year later. While her family knew of the game, they did not have archives. They discovered Scarlett to be the Queen of Thorns when she was young and had been talking to the flowers. They taught her everything they knew of the game, which was not much, but they did teach her a lot about how her powers would work. By the time she was 8, she knew everything there was to know about botany.
When her powers arrived, Scarlett was terrified of them. She knew that with her powers coming, the game was not too far away. She was taught that the Queen of Thorns became vicious in battle and Scarlett had no desire to harm anyone. The apocolypse came soon after and killed her parents with it's bright flash. Scarlett and her grandmother travelled in the hopes of finding a safe haven, but her grandma died of an illness along the way and left Scarlett by herself. As for Scarlett's brother, he had been at college in California and she thought him to be dead. Now she travels on, dreading the coming game, as she is pulled by some mysterious force.