Nerd City is a new, better and updated Comic Con. IT features new stands, performance acts and even L.A.R.P. And
Cosplay events. There is a new game console in town and it is called the "Dragon Whip." this console can stream internet, download movies and shows, and is almost like a computer, but it aims mostly on video games. The controller is shaped like a PlayStation controller, but has the controls and buttons of the Xbox 360. The thing about the Dragon Whip is that all of their games connect in a way. They are all under different series. But that is another story. The controller has a USB port for what is called a character stick; it holds all your characters and data to it. The new game coming out is the most anticipated game of the century: Gamerverse. The Gamerverse is a game where comic book characters, anime characters and video game characters are in the same universe mixed with key locations from each and all of their series and do quests from the media characters are from and can fight each other in mass and intense PVP matches. The deal is that the first twelve people with sticks that come to test play the game get a free copy of the game and first dibs on the character. The game is a new life, characters can get married, buy houses; even have kids! Admins program the kids to give you quests and make them get into trouble. The features are limitless! The game does not come out for three and a half months, so make the best of the game and level up before those months are up, get rare items and kick some media ass.
Tester Screen Shots (Characters will be on sale in June at the Dragon Whip Expo):
Spot 1: Austyn
Spot 2:
Spot 3:
Spot 4:
Spot 5:
Spot 6:
Spot 7:
Spot 8:
Spot 9:
Spot 10:
Spot 11:
Spot 12:
Person who stole the game from display case:
Official Launch trailer:
Daredevil stood at the top of the Baxter building, the rain coming down upon him.
`I tried to save them, I just tried to. I did not mean to let them die.`A narration came up as the
game`s theme played.
All of a sudden a big blue arm wrapped itself around Daredevil and pulled him towards the body: Reed Richards.
"You let them die!" He growled, right before both daredevil and Reed Blew up, the camera moving revealing Shang tsung floating in the air laughing: "Your soul is mine!"
Then on the screen popped up in big bold letters: The gamerVerse.`
Taking place in...
5 posts here • Page 1 of 1
Gin entered the large arching doors that said "Welcome to Nerd City!" He smiled, his fellow geeks were around him. He smiled as a couple of girls dressed up like Lady Tsunade passed by him, jiggling in the chest area. he walked in just a little more, and first thing he noticed was a booth that had a poster up above it:
He smirked, knowing he would have to buy something form there. He walked past, noticing it was a Hentai booth. He would go back there. He reached into his bag and pulled out his controller and waited in line, he was the first in line, and they had to give others a shot, so he told them to wait a couple of minutes before letting him play.
---
Paolo was walking down the road, when he saw a place that was filled with people with... With... DRAGON WHIPS!! The newest game system!! his friends were saying that when they had a try, It was awesome! Going into the shop made him feel weird.There were rows of video games, people walking everywhere, and... Testing for the dragon whip! It was lucky that he came, because the line wasn't that long. He saw people in suits from Naruto, Halo, Pokemon, and FMA. Then he saw a guy in the corner of his eye about to play that looked like Greed from FMA without glasses, and some people that looked like geeks next to him."Hmm, seems like you need a controller to play." He was next to the front desk, and asked if he could borrow a controller. "sure, as long as you keep it In mint condition." said the clerk. "Thanks." He didn't know what was coming, but he wanted it anyway. Waiting. Waiting. He saw people on the screen, like Kratos or Master chief and Goku.
But it wasn't like a controller, but the player was like the avatar!
---
Guy walked around. he had went to a shop to test the new game system everyone was talking about. it was like everyone was a walking billboard for it. 'hey have you played the dragon whip yet?' all his friends would ask him. well now he could tell them yes. Guy loved it though, he was playing skyrim, online, with a his friends. But Guy wasn't like his usual chracter, he was his character. it was so awesome!
While guy was messing with the controls he ended up walking all the way to the city. It was whiterun. But it wasn't like whiterun, it was like a bustling city full if people like it would be in real life. Guy shuddered. "this is so cool." he told himself.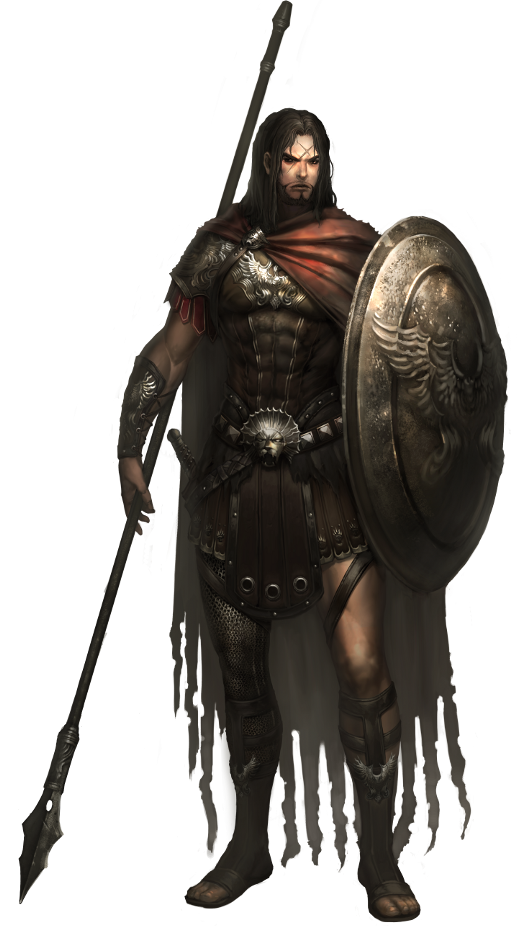 ---
Damion ran into the mall. Today was the day "Dragon Whips" came out, and Damion wanted to be the first few to test play the game Gamerverse, as well as get a free copy of it. He had his character stick ready, and he had reached the... extremely... long.... slow-moving... line.... ....CRAP! Damion screamed in his mind.He can't afford to wait in this line, nor can he afford to break the rules by cutting. Then he realized something. It was a line for another product. "Yes!" Damion nearly yelled, but then he stopped himself. He looked over to the still-forming line, and went into it.
---
5 posts here • Page 1 of 1
Arcs are bundles of posts that you can organize on your own. They're useful for telling a story that might span long periods of time or space.
There are no arcs in this roleplay.
There are no quests in this roleplay.
Here's the current leaderboard.
There are no groups in this roleplay!
Welcome home, Promethean. Here, you can manage your universe.
Arcs are bundles of posts from any location, allowing you to easily capture sub-plots which might be spread out across multiple locations.
You can create Quests with various rewards, encouraging your players to engage with specific plot lines.
Settings are the backdrop for the characters in your universe, giving meaning and context to their existence. By creating a number of well-written locations, you can organize your universe into areas and regions.
Navigation
While not required, locations can be organized onto a map. More information soon!
There are no groups in this roleplay!
By creating Collectibles, you can reward your players with unique items that accentuate their character sheets.
Once an Item has been created, it can be spawned in the IC using /spawn Item Name (case-sensitive, as usual) — this can be followed with /take Item Name to retrieve the item into the current character's inventory.
Give your Universe life by adding a Mob, which are auto-replenishing NPCs your players can interact with. Useful for some quick hack-and-slash fun!
Mobs can be automated spawns, like rats and bats, or full-on NPCs complete with conversation menus. Use them to enhance your player experience!
Current Mobs
No mobs have been created yet.
Locations where Mobs and Items might appear.
You can schedule events for your players to create notifications and schedule times for everyone to plan around.
Add and remove other people from your Universe.
The Forge
Use your INK to craft new artifacts in Gamerverse. Once created, Items cannot be changed, but they can be bought and sold in the marketplace.
Notable Items
No items have been created yet!
The Market
Buy, sell, and even craft your own items in this universe.
Market Data

Market conditions are unknown. Use caution when trading.

Quick Buy (Items Most Recently Listed for Sale)
None
Discussions
Topics

Replies
Views

Last post
Most recent OOC posts in Gamerverse
a bit long for a wait. can we go on with the rp and then they can join in in the middle?
There are people showing interest, so we are going to wait for them to get back.
I'm still waiting for posts.... Should we just time skip or something to the moment when we all get into the game?
Is the rp still up? I would LOVE it if it is
But no one has posted.
No my friend, there is not.
By the way, is there a limit to how many avatars you can make?
Go ahead, we just need more people to get it up and running.
Should I even bother to make a character or is this dead?
Is joiing once finished! <3
I'd like to join as well. It might take a day or two though, considering my school's scheduele for important events is messed up by Sandy.
Austyn, you still seas to amaze. i will obviously want to join.
This is the auto-generated OOC topic for the roleplay "
Gamerverse
"
You may edit this first post as you see fit.