---
---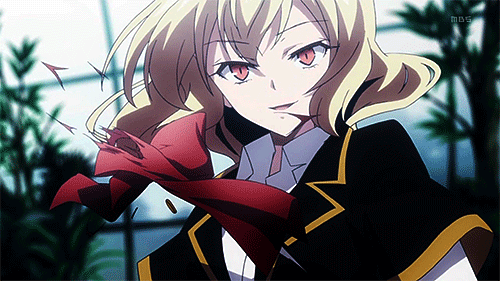 Name
Carnie Vopal

Age
17

Personality
Carnie is a... complicated girl. She is very upbeat and friendly to almost anything, gives of this typical welcoming air and is incredibly helpful. All in all, she seems like the perfect girl. However, Carnie is actually quite selfish. She only makes friends with people that will aid her in her goals and rarely actually cares about their well-being unless it includes her somehow. Even long after someone has overstayed their importance to her, she will still act friendly just in case she has need of them again. This was actually how she became amazing at RPGs. After all, groups tend to be better than solo players. She ensnares the useful people into a sense of security before using them to her will. The only problem for most people is that they never realize she's manipulating them. She is very intelligent and tends to have conversations with herself in which she gloats continuously, but it is not a trait she shows on the outside. The majority of her narcissistic tendencies are caused by neglect from her parents. She doesn't actually think herself above people, but makes herself think she is. In face, she is actually very insecure. Carnie simply feels like every person has a use and that use should be exploited. She also has a strange idea that that is what friendship (or any relationship) actually is: people using each other mutually. She helps them, they help her back. It is possible she suffers from megalomania.

History
Born Carnival Anne Vopal, Carnie was the daughter of two very successful and prominent world leaders. However, they did not much care for a a daughter. Carnie can recall a total of four times in her life that she has actually talked to her parents. Her older brother Malakai got most of the spotlight in her parents eyes. Growing up, Carnie had several nannies. When she was finally able to realize that they weren't her mother, she began rebelling and making the governesses miserable. In the course of ten years, she had gone through eighteen different nannies. After that, her parents gave up and sent the thirteen year old girl to live in a cottage at the edge of the estate. That was around the time Carnie got into video gaming.

She loved video games with a passion. Carnie also discovered her ability to manipulate people. Because of that, she became a video game goddess. When she started high school, she used her skills of manipulation to get people to adore her as well as use people to her advantage. She soared through all of her classes and never got in trouble with the teachers. Heck, she even managed to become President of the Student Council in her sophomore year. Yes, Carnie was very popular at school. However, at home, her parents continued to ignore her and she doubted her brother even knew she existed. She felt like something was missing, despite having every student in school love her.

Appearance
Carnie has short chin-length blonde hair that she always wears down and blood red eyes. She is actually quite short, standing at five foot three as well as being very thin with an average bust. She is normally seen with a smile on her face or winking at someone. She is shown to be very attractive and usually catches the eyes of those around her.