"Every school needs that weirdo, rebel without a cause, and that would be me. Nice to meet you."
---
---
Age:
17
Year:
7th
House:
Aquila
Wand:
Cypress, Augurey tail feather, 11 Inches
Patronus:
A Fox
Familiar:
A baby Vampire bat called Dylan
---
---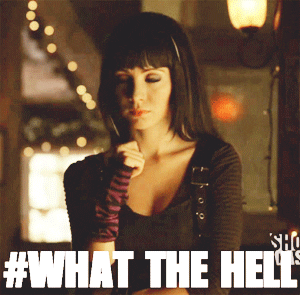 Personality
Aurora knows who she is and isn't afraid to show it. She doesn't conform to the social norms and laughs in the face of oppression as she will not change herself to suit the wishes of others. She is a rebel without a cause, going against the rules for no reason other than she can.
She's also a bit of a weirdo, some might even call her creepy but that is only if your closed minded. She likes walking around the school at night and loves to sleep outside under the stars. She hates to wear shoes and is always customising her clothing which has gotten her in trouble with the uniform conduct before.
Aurora is relatively laid back and doesn't let what anyone says bother her in the slightest as she has put up with it so long she has actually gotten used to it. She does seem to almost have an unnatural confidence in herself were she is able to be herself completely without the smallest hint of self consciousness.
Aurora is opinionated however, and hates it whenever someone has the audacity to cut her off, tell her to shut up or completely disregard her views. It's not that she believes them to be right... Okay maybe slightly... But has more to do with the fact that she sees that as them looking down on her because they don't see her opinion as worth anything, and if there's new thing Aurora hates, it's being looked down on and not treated like an equal.
---
---
Likes
+ Foxs
+ Candy
+ Music
+ Midnight
+ Supernatural
+ Horror Movies
+ Fortune Telling/Divination/Arithmancy
+ The Dark
+ Being Barefooted
+ Customising cloths
+ The Stars/Constellations/Astronomy
+ Exploring
+ Flying
Dislikes
- Hot weather
- Sweating
- Orders
- Pity
- Being looked down on
- Bugs
- Dancing
- Frenchies
- Pop music
- Pink
- Frilly and Sparkly clothing
- Uptight people
- Rules
---
---
History
Aurora was the middle child in a corrupt family that loved to play perfect. Her mother had already been divorced and was now completely wrapped around her new step-fathers finger, her step-father was an elder in some
oh so important
church or other and was also a big businessman. Her older sister was a heavy drinker and a terrible slut while her younger brother was a game and drug addict. Each family member played their parts in the game called,
"Let's pretend our family's perfect when it's actually this effed up."
Even when Aurora was young she never played a part in her parents bullshit parade, and because of this she was seen as the problem child and was sent off to therapists and the likes. When her hog warts letter came she was literally kicked out the door, bags in hand and a nod of the head in parting.
---
---
Password:
Specialis Revelio